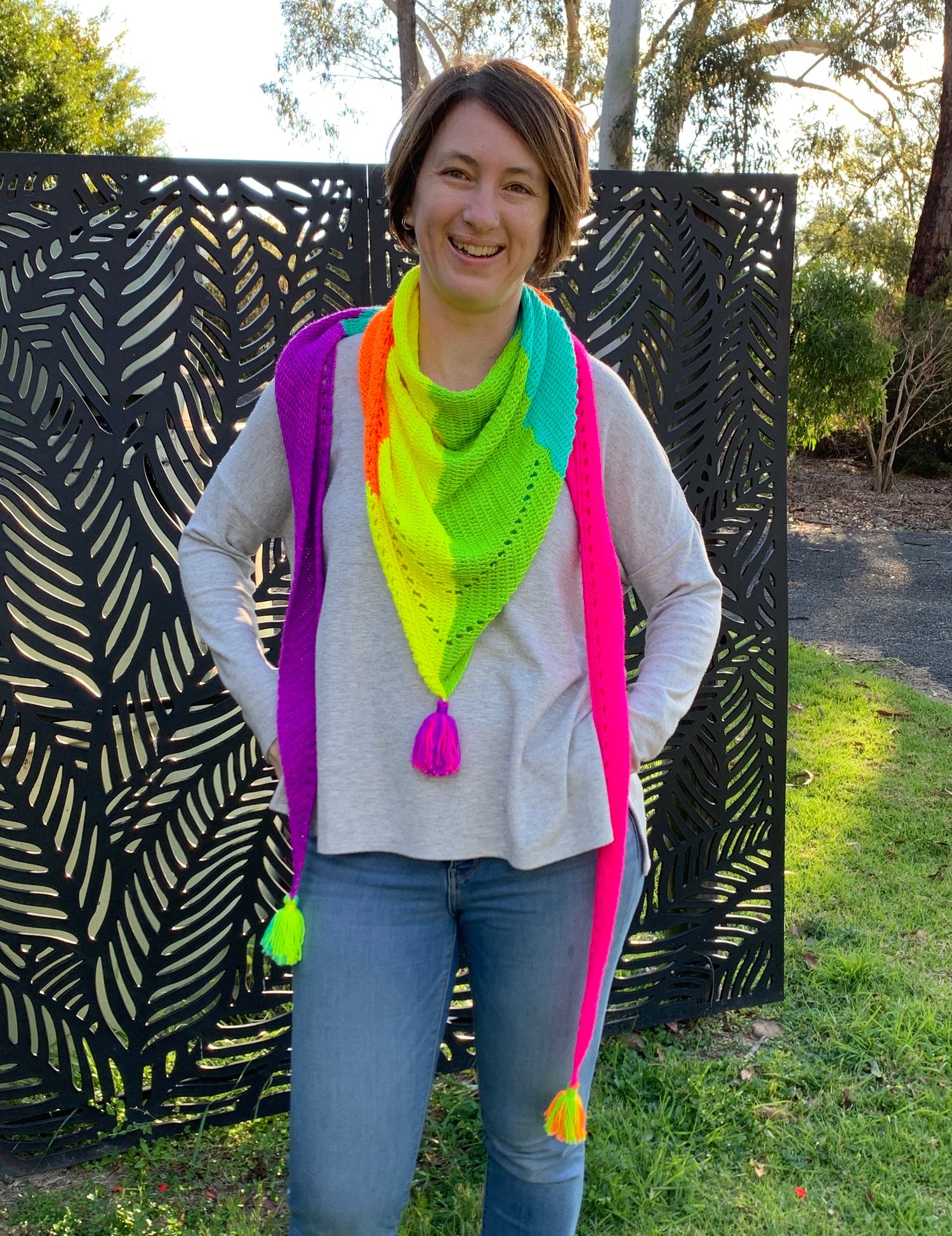 Glow Wave Shawl
On Sale
A$5.00
This product is a pattern for a tunisian crochet shawl. 

The options for colour play are limitless with this Tunisian Crochet shawl. The sample used 6 x 33g colours of UV dyed yarn by Three Mum's Yarn with a wave transition between each. You could use leftovers from other projects, a mini skein set like an advent or just one colour.

A cabled tunisian hook is required to make this shawl.