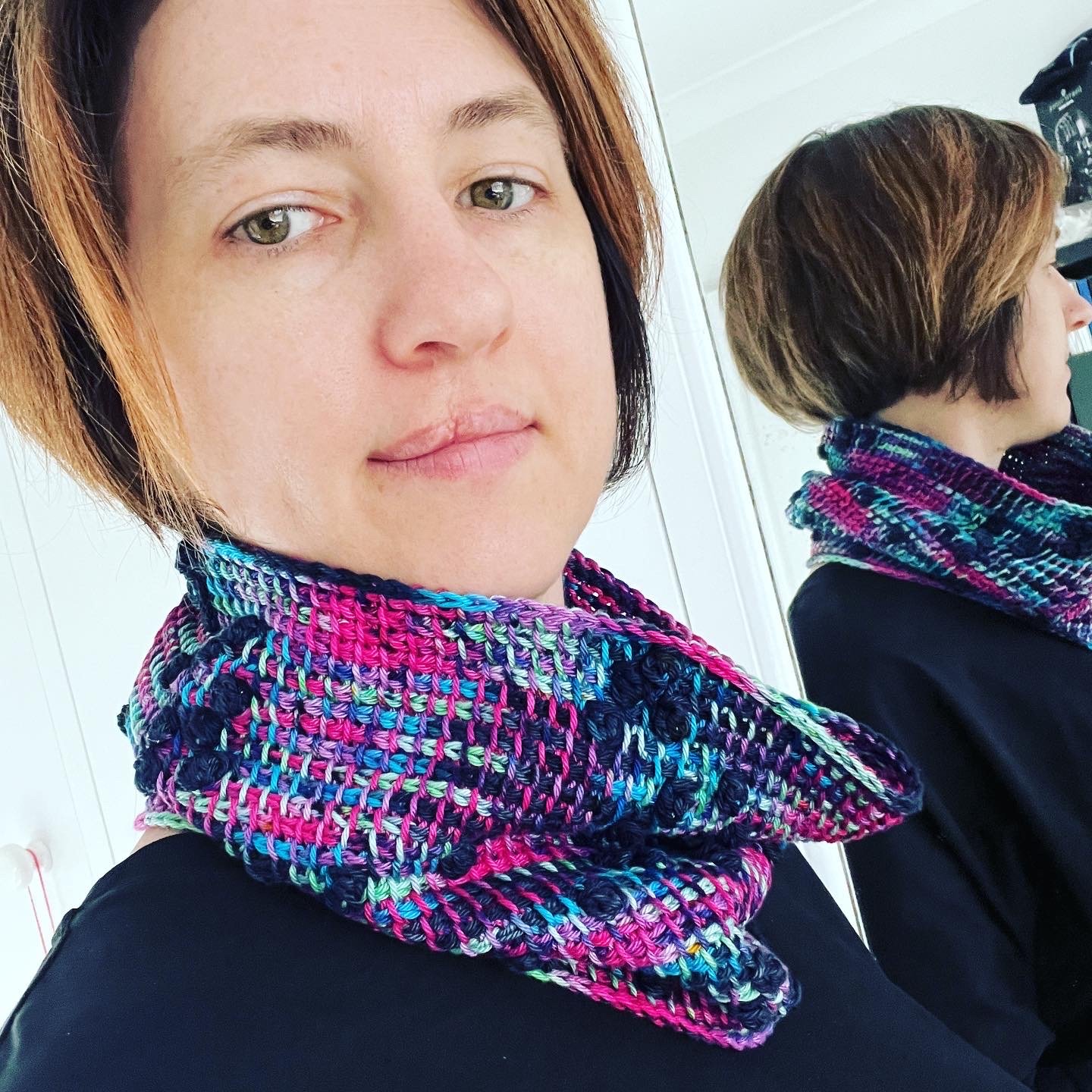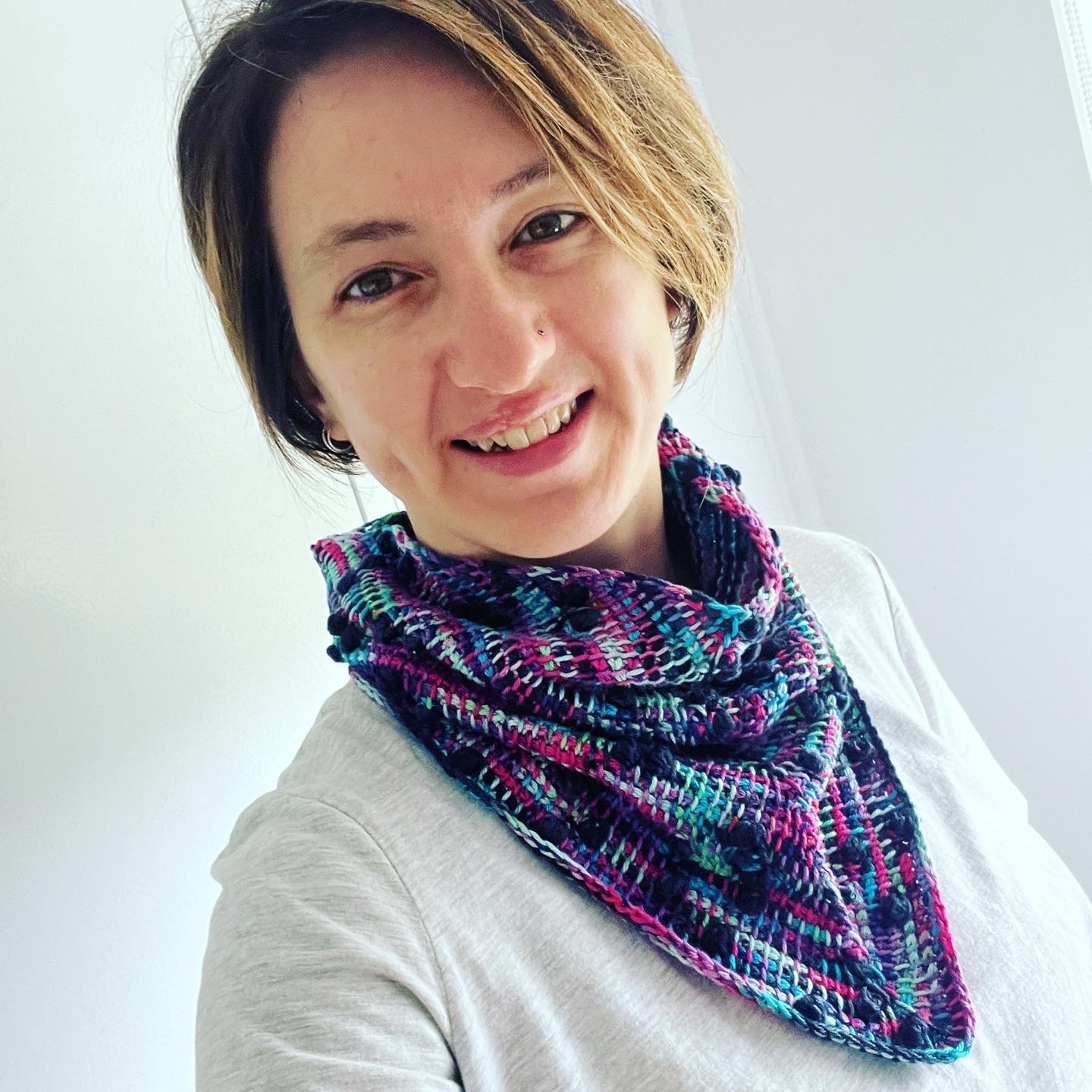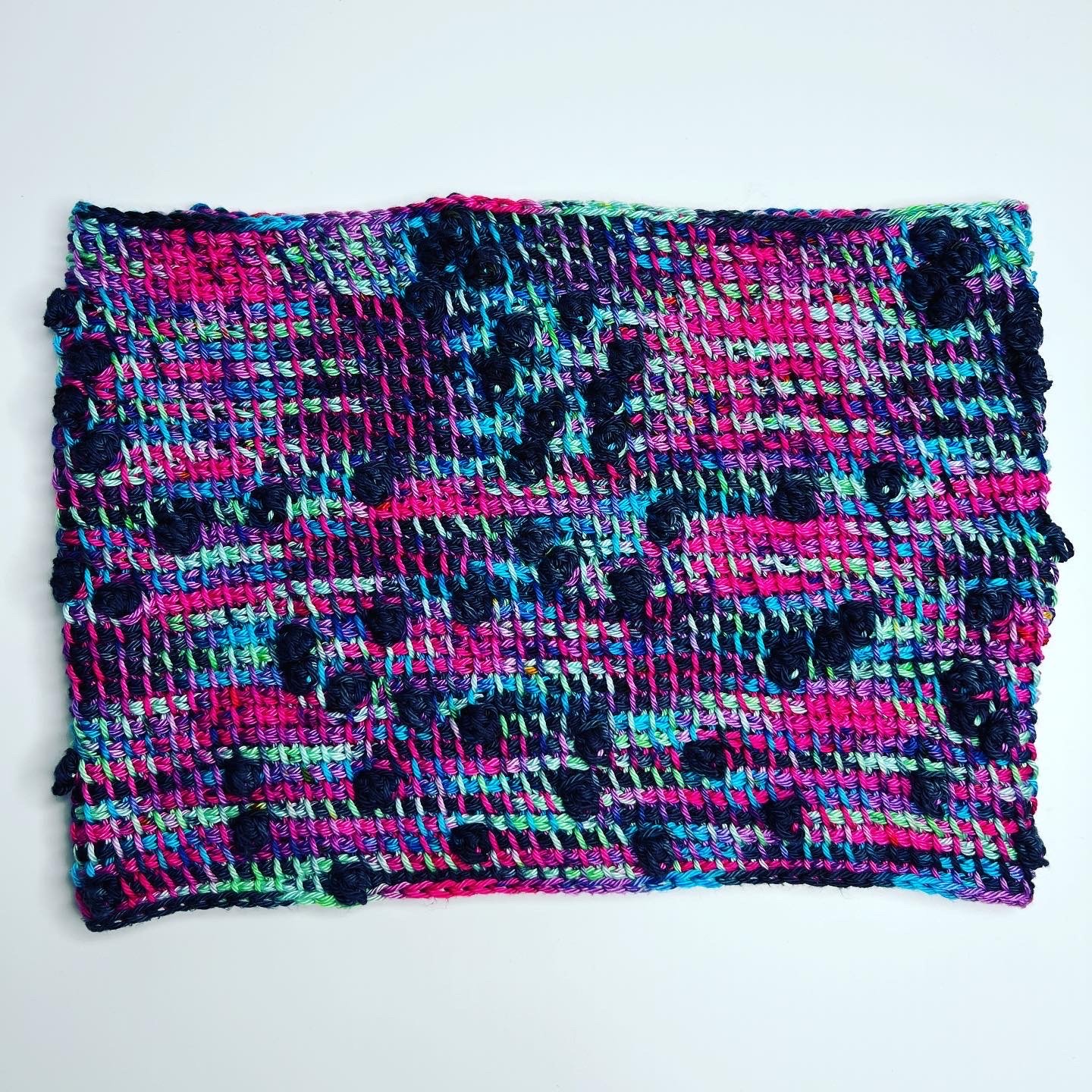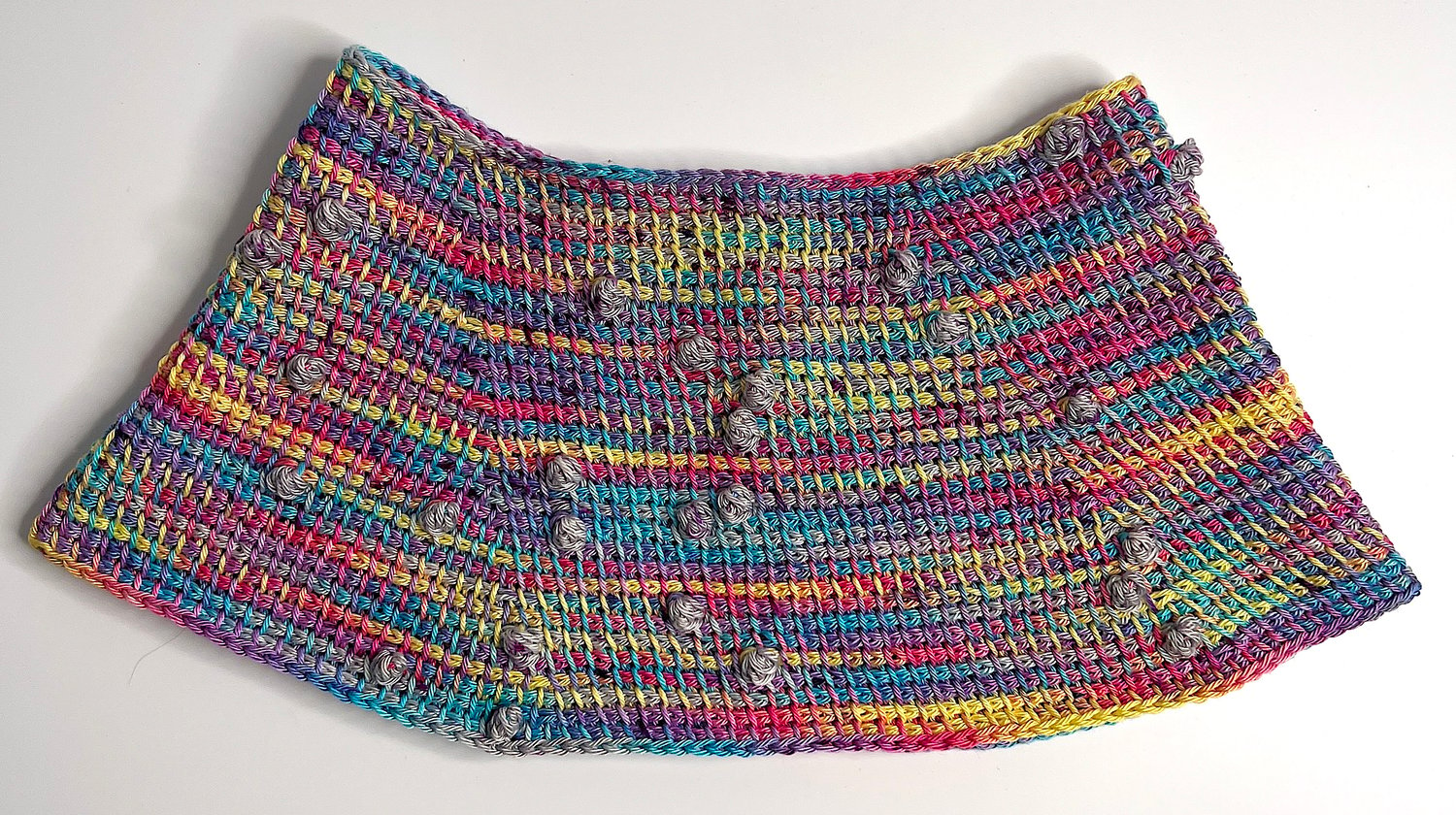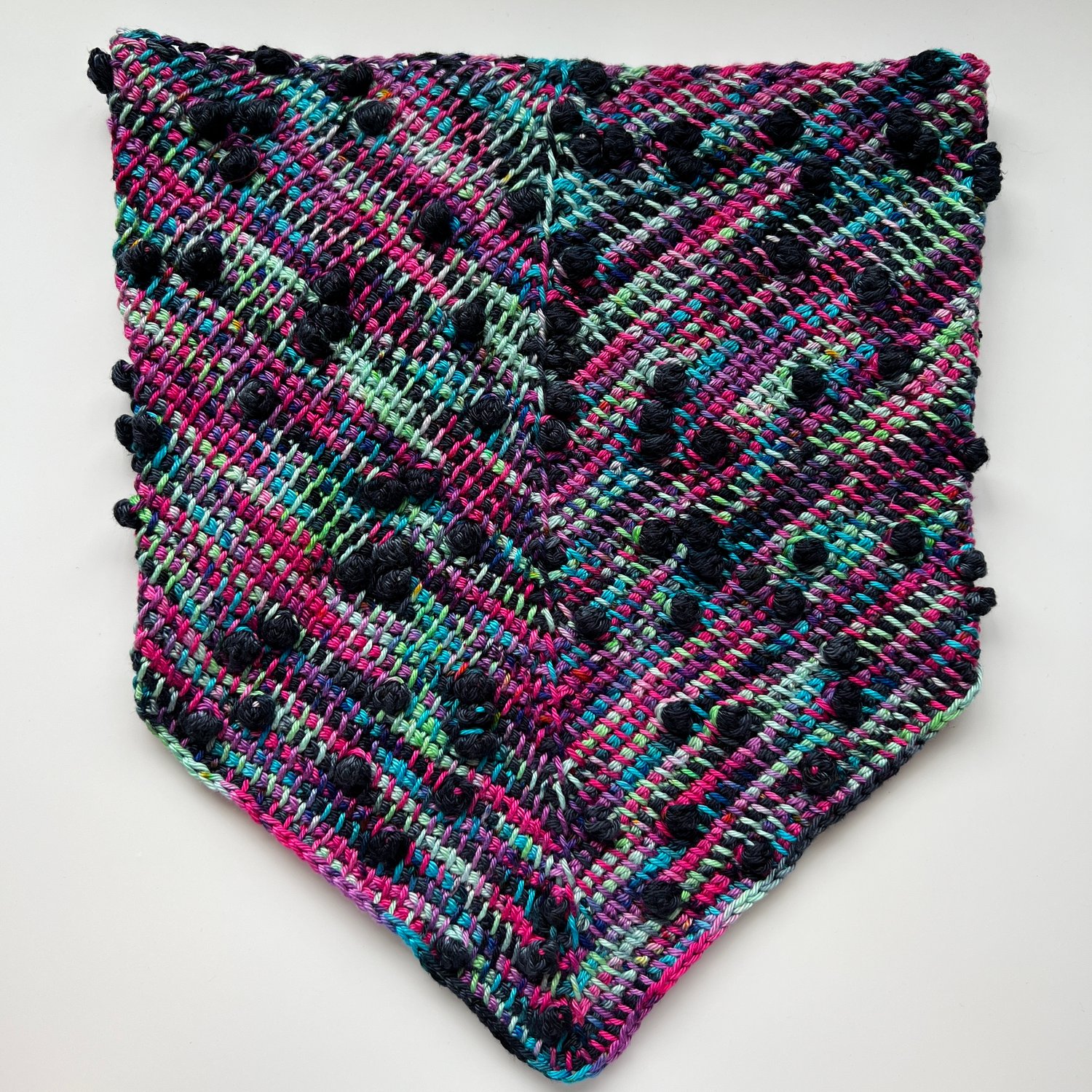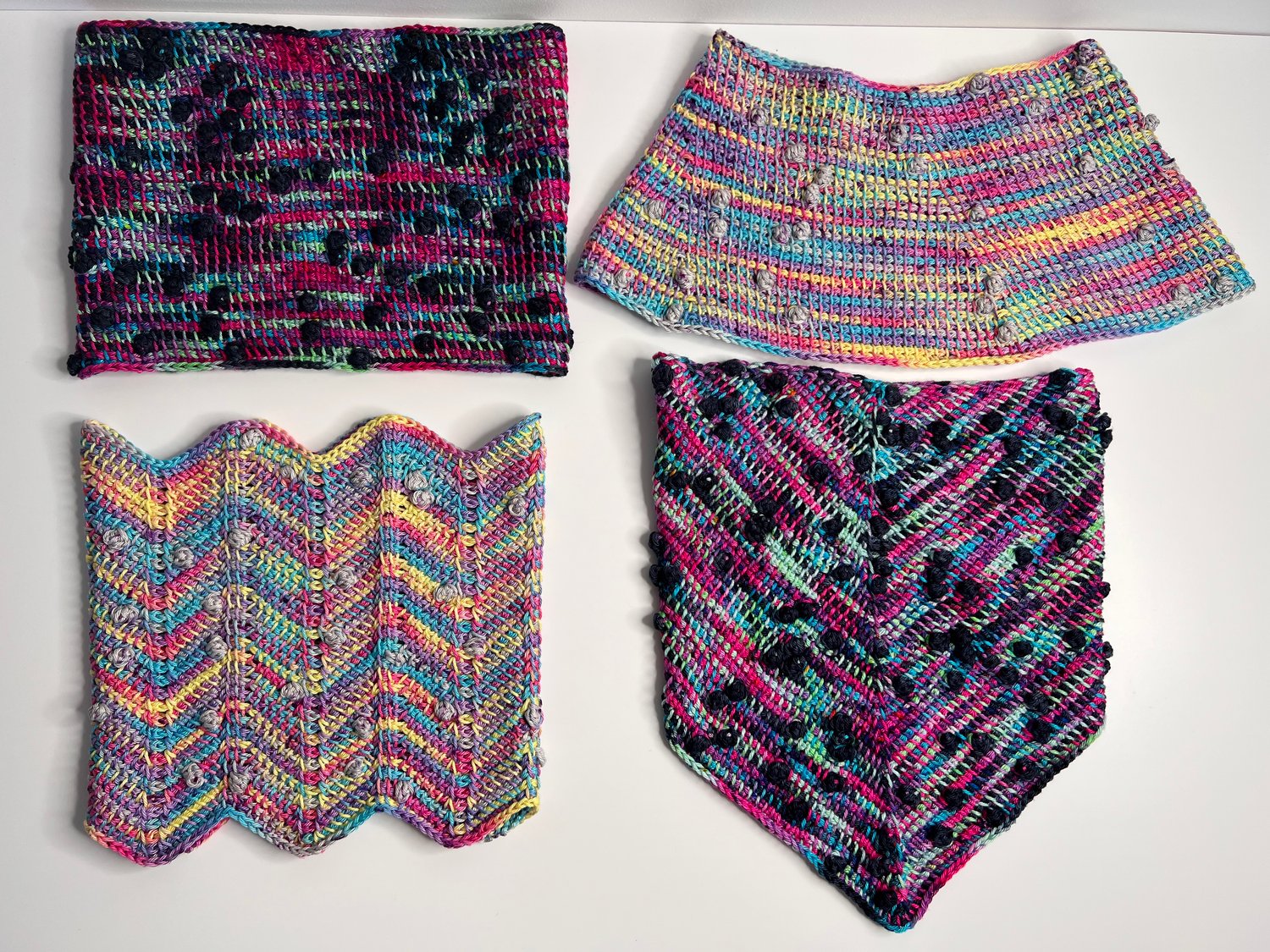 Bobble Cowls eBook
On Sale
This product is an eBook containing four tunisian crochet cowl patterns.
For those wanting to stretch their skills past tunisian simple stitch and make something wearable and lovely. Choose a skein of yarn that has colour pops - either multiple colours per skein or a colour pop skein (with one small contrasting section) and make a bobble every time you reach your assigned colour!
Four beginner friendly patterns available in this ebook starting with the easiest and working your way up the skill levels.
These cowls are quick makes and are great for gifting.
Skills needed

Tunisian Crochet Foundation row
Tunisian Simple Stitch
Simple bind off


You will learn through the eBook

How to adjust the patterns for different gauges (different yarn weights)
How to adjust size using gauge
How to work in the round with a simple connecting stitch and a cabled hook (technically working in rows with a join at the end)
How to make bobbles
How to do simple decreases
How to increase using the back bump of the return pass chain
An unconventional construction method

Yarn requirements
You need to use variegated yarn. You can use assigned colour pooling yarn or colour popped yarn (a section of contrasting colour in your skein).
Hook
A cabled hook is required.
All samples were made in 5.5mm aluminium
@Catch_hooks
 hook with a Chiagoo cable.