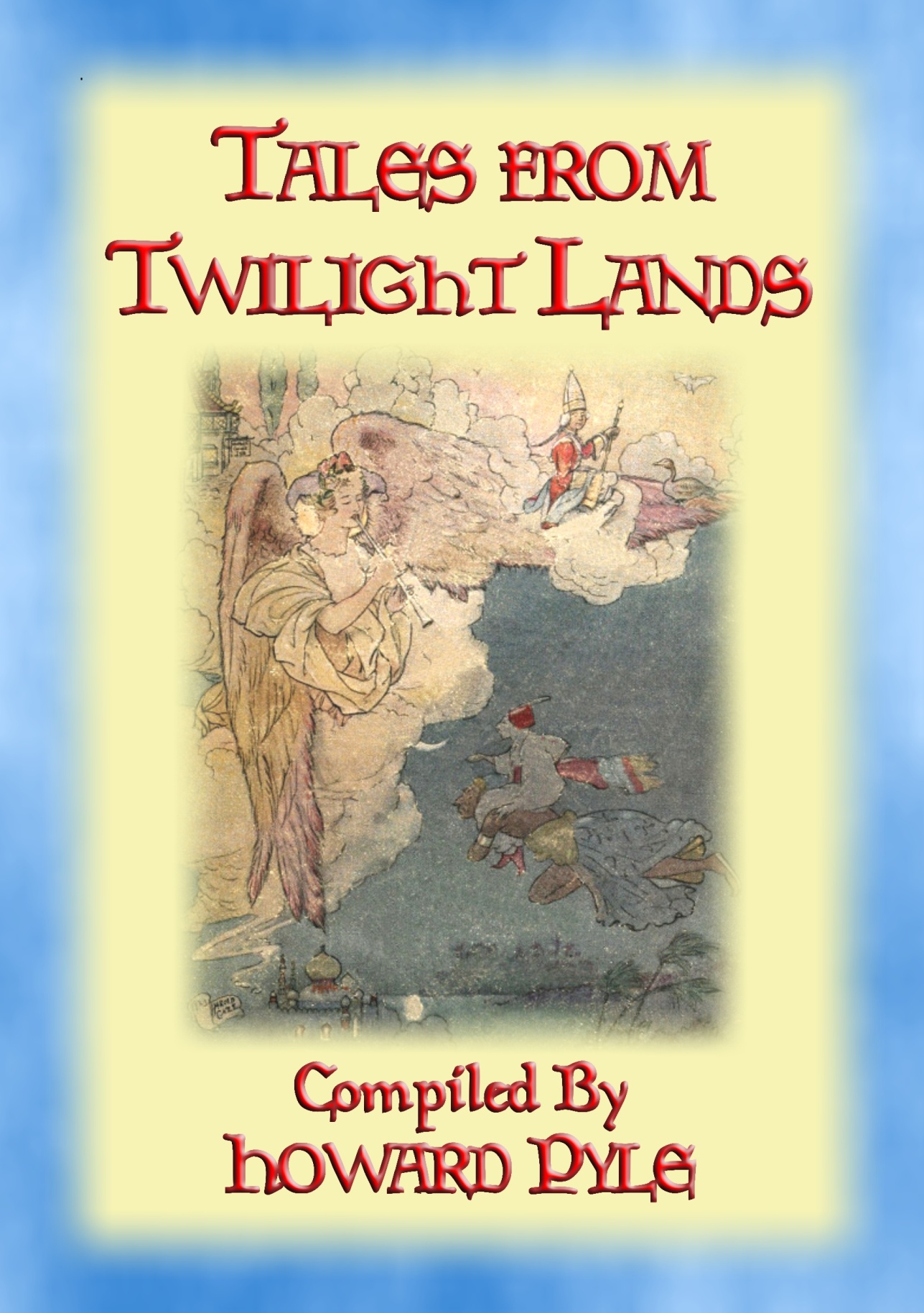 TALES FROM TWILIGHT LANDS - 16 Illustrated Children's Tales
On Sale
Pay what you want:
(minimum $2.49)
On the borders of the "Land o' Dreams" and broad daylight, the real and the unreal are so strangely blended that children are puzzled to know where the boundary lies.
Somewhere in that land is a room. And that room was all full of twilight; but there they sat, every one of them. I did not count them, but there were ever so many - Aladdin, Ali Baba, Fortunatis, Jack-the-Giant-Killer, Doctor Faustus, Bidpai, Cinderella, Patient Grizzle, the Soldier who cheated the Devil, St. George, Hans in Luck; and there was Sindbad the Sailor, and the Tailor who killed seven flies at a blow, as well. Alongside him was the Fisherman who fished up the Genie, the Lad who fiddled for the Jew, the Blacksmith who made Death sit in his apple-tree, and Boots, who always marries the Princess, whether he wants to or not—a rag-tag lot as ever you saw in your life, gathered from the four corners of the world, blown here by the Four Mighty Winds, brought together in Twilight Land. Each one of them had a story to tell…….
In this collection of 16 enchanting tales, Howard Pyle intertwines each story with the next, crafting a unified world filled with princes and demons, genies and sorceresses, and all the characters that pitch in to wage the age-old battle between good and evil.
The 16 tales told by these giants of Twilight Land are:
The Stool Of Fortune
The Talisman Of Solomon
Ill-Luck And The Fiddler
Empty Bottles
Good Gifts And A Fool's Folly
The Good Of A Few Words
Woman's Wit
A Piece Of Good Luck
The Fruit Of Happiness
Not A Pin To Choose
Much Shall Have More And Little Shall Have Less
Wisdom's Wages And Folly's Pay
The Enchanted Island
All Things Are As Fate Wills
Where To Lay The Blame
The Salt Of Life
What is Twilight Land? It is a wonderful, wonderful place where no sun shines to scorch your back as you jog along the way, where no rain falls to make the road muddy and hard to travel, where no wind blows the dust into your eyes or the chill into your marrow. Where all is sweet and quiet and ready to go to bed.
Where is Twilight Land? Ah! that I cannot tell you. You will either have to ask your mother or find it for yourself.
We invite you to curl up with this unique sliver of Fairy culture not seen in print for many-a-year; and immerse yourself in the tales and fables of yesteryear.
10% of the profit from the sale of this book will be donated to charities by the publisher.