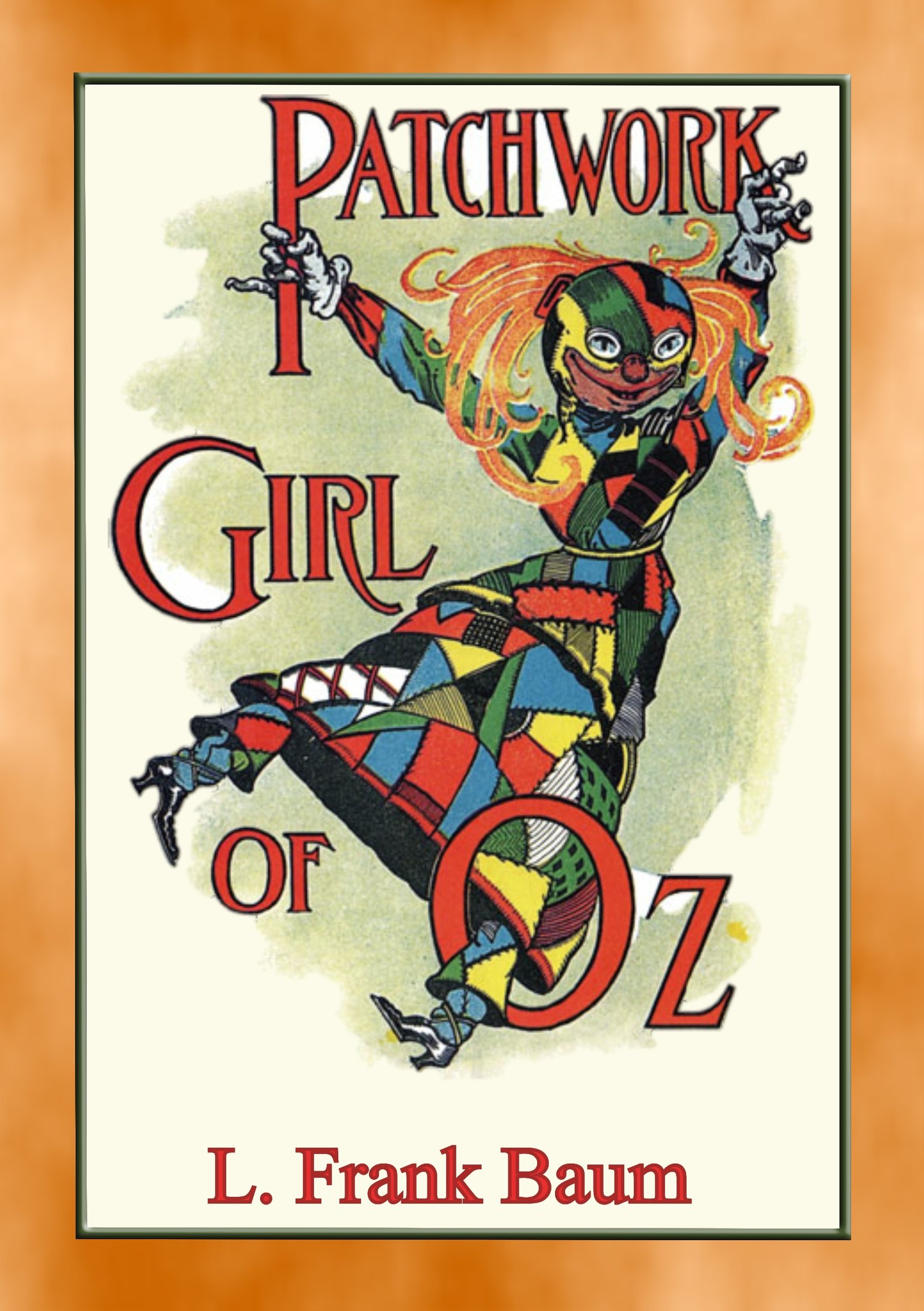 THE PATCHWORK GIRL OF OZ - Book 7 in the Land of Oz series
On Sale
Pay what you want:
(minimum $1.90)
The story of "The Patchwork Girl" first published by L. Frank Baum in 1913, is a children's novel, the 7th set in the "Land of Oz". The book has 121 exquisite BnW and Colour illustrations by John R. Neill.
Our story goes thus……."Ojo the Unlucky" is a young Munchkin boy who is devoted to life with his uncle Unc Nunkie in the wilderness. On the verge of starvation they go to see a neighbouring "magician", Dr. Pipt, who is an old friend of Unc. While there they see a demonstration of the Pipt-made Powder of Life, which, after saying the magic words, animates any object it touches.
Unfortunately, Unc Nunkie and Dr. Pipt's wife also the sufferer of the consequences of another of the Doctor's inventions, the Liquid of Petrifaction, which turns them into solid marble statues.
This sets Ojo onto a quest to find the five ingredients for the antidote to the Liquid Petrifaction. But will he find them all and get back in time to stop the petrifaction taking a permanent hold?
Well, you'll just have to download and read this book for yourself to find out!
YESTERDAY'S BOOKS FOR TODAY'S CHARITIES
10% of the profit from the sale of this book will be donated to charity.
=================
Become an Affiliate
with access to over 260 ebook products - signup here to supplement your income:
https://payhip.com/auth/register/af59b7fa11664bc
=================
KEYWORDS-TAGS: Patchwork girl of Oz, alive, angry, bad, basket, beast, beautiful, brains, Bungle, butterfly, Cat, cave, Champion, Chief, Chiss, City, clover, color, Country, Crooked, Diksey, dog, Dorothy, Dr. Pipt, Emerald, feet, forest, gate, Glass, gold, Good, green, heart, Hoppers, Horner, inquisitive, Jack, journey, Law, magic, Magician, marble, Margolotte, mountain, Munchkin, music, Nunkie, odd, Ojo, Oz, Ozma, palace, Patchwork, phonograph, Powder, Princess, prisoner, Pumpkinhead, Quadling, queer, quills, raft, river, royal, Ruler, Sawhorse, Scarecrow, Scraps, Shaggy, six-leaved, Soldier, Toto, travelers, Unc Nunkie, uncle, Unlucky, Whiskers, Wizard, Woodman, Woozy, Yoop, folklore, fairytale, fairy, tale, fantasy, children's story, bedtime story, childrens book, Land of Oz, Emerald City, Wonderful, Wizard of Oz, Action, Adventure, Childrens, bedtime story, fairy tale, Children's Books,