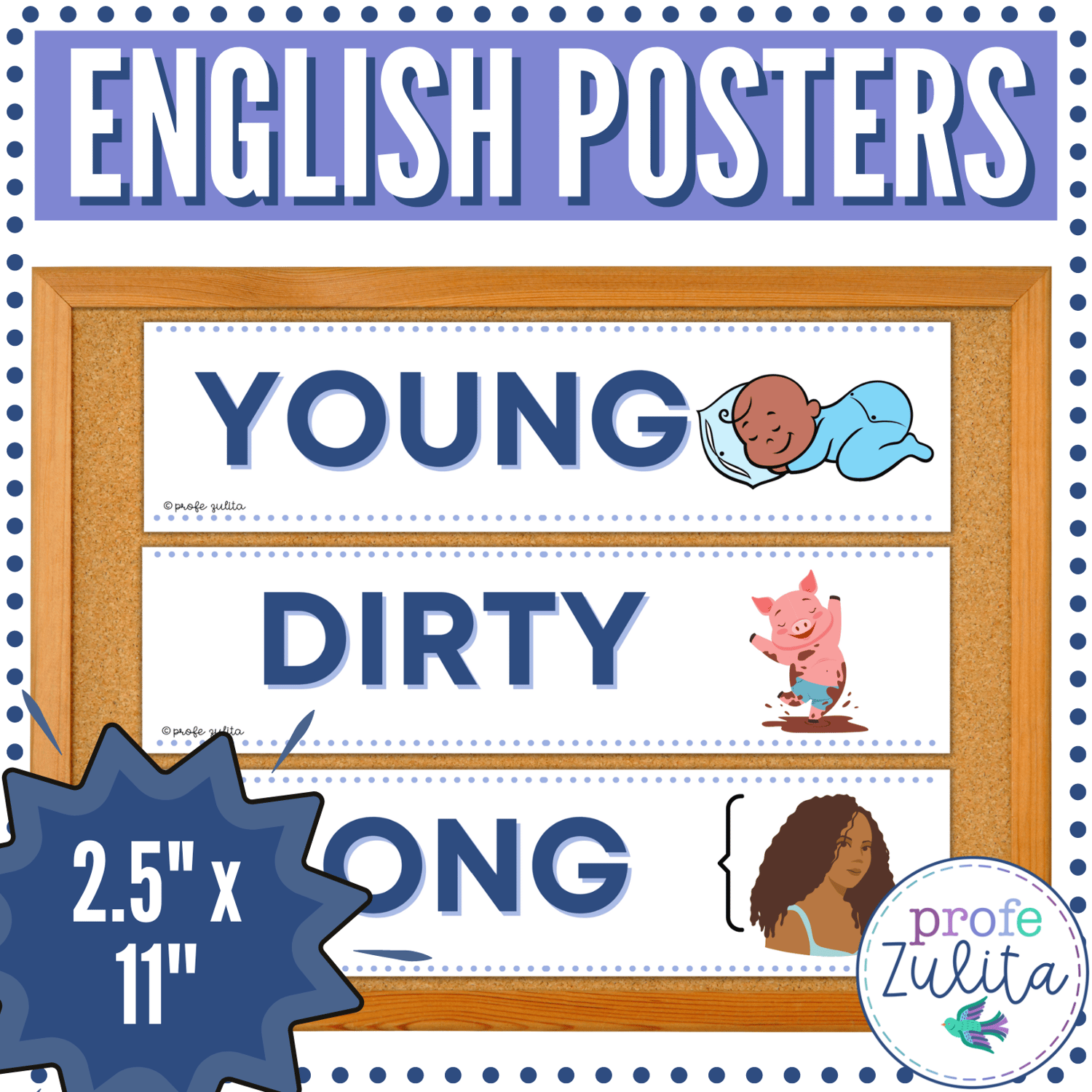 31 English Adjective Posters: Beginner + ESL / ELL / Newcomer Classroom Decor
Preview
This set of 31 adjective posters in English is the perfect addition to your classroom decor and word wall area! Your students will learn to use these word wall posters as a reference and you will love using them to stay comprehensible to your students! These are perfect for an ESL / Newcomer classroom or an English writing classroom!
Includes:
- 31 Descriptive Words / Adjective Posters
- Editable Canva Link - Canva Pro or Canva Educator Account may be required
- Opposite Adjectives: Tall / Short, Pretty / Ugly, Fast / Slow, Good / Bad, Long / Short & more!
Teachers like you said:
⭐️⭐️⭐️⭐️⭐️ - "These are really neat and simplified for ELLs. Thanks." Middle School ESL / ELL
⭐️⭐️⭐️⭐️⭐️ - "Perfectly accessible for my newcomer ELs. I was happy to find a resource that was perfectly comprehensible for them!" - 4th / 5th Grade ESL / ELL
This product contains a PDF download with a link to a Google Drive folder. You will need to make a copy of the files in the folder to access them.