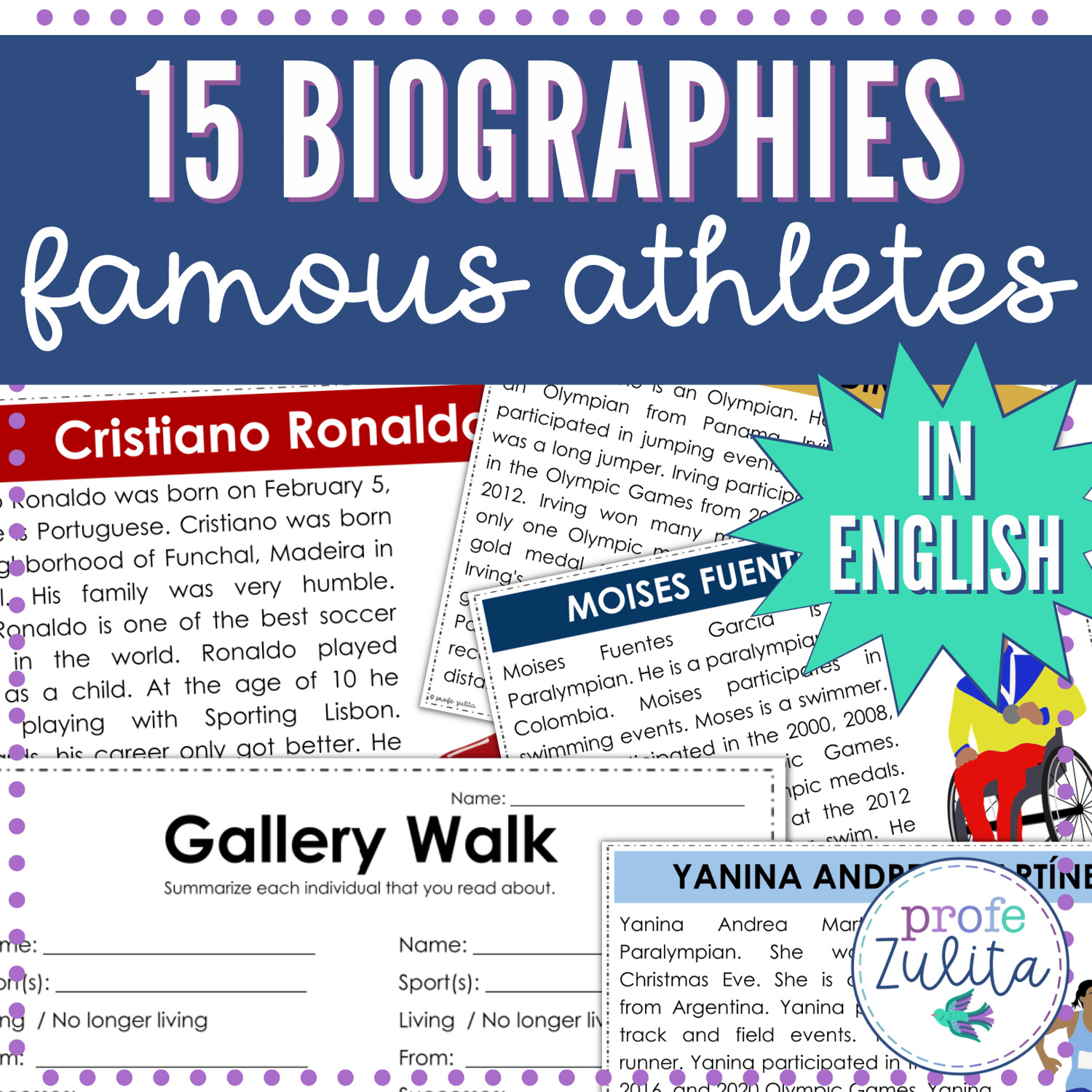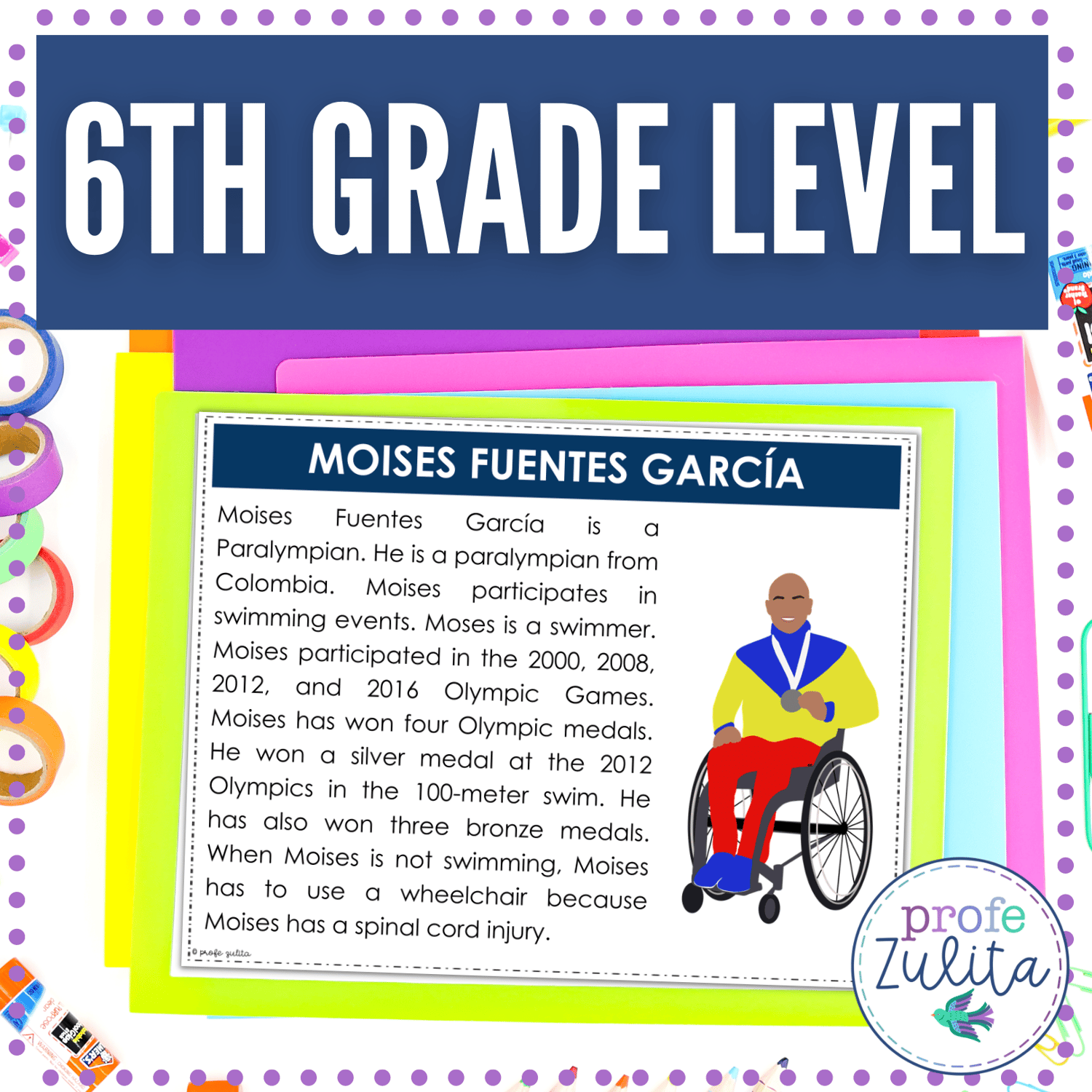 15 English Sport Athlete Biography Readings Level: Beginner + ESL Newcomer
Preview
This English Sport Athlete Biography Reading Set will engage your learners with reading short, comprehensible biographies. These are great for middle school and ESL / ELL Newcomer learners. Each biography includes 3 true / false questions for review.
Reading Level:
See the preview to read two complete biographies
Flesch-Kincaid Score: 7
Gunning Fog Score: 4.5
Includes:
- 15 English Biographies for Women's History Month
- Editable text
- Each text includes 3 true / false questions
- Gallery Walk note sheet
- Digital & PDF format
- Biographies for: Simone Biles, Yulimar Rojas, Amalia Pérez, Caterine Ibargüen, Yunidis Castillo, Yanina Martínez, Silvia Poll, Teresa Fernández, Cristiano Ronaldo, Ramón Fonst Segundo, Andrés Molina Gómez, Edwin Vásquez, Jefferson Pérez, Moises Fuentes García, & Irving Saladino
Note:
This set is designed to take up 2 - 3 45 minute class periods to cover all of the biographies.