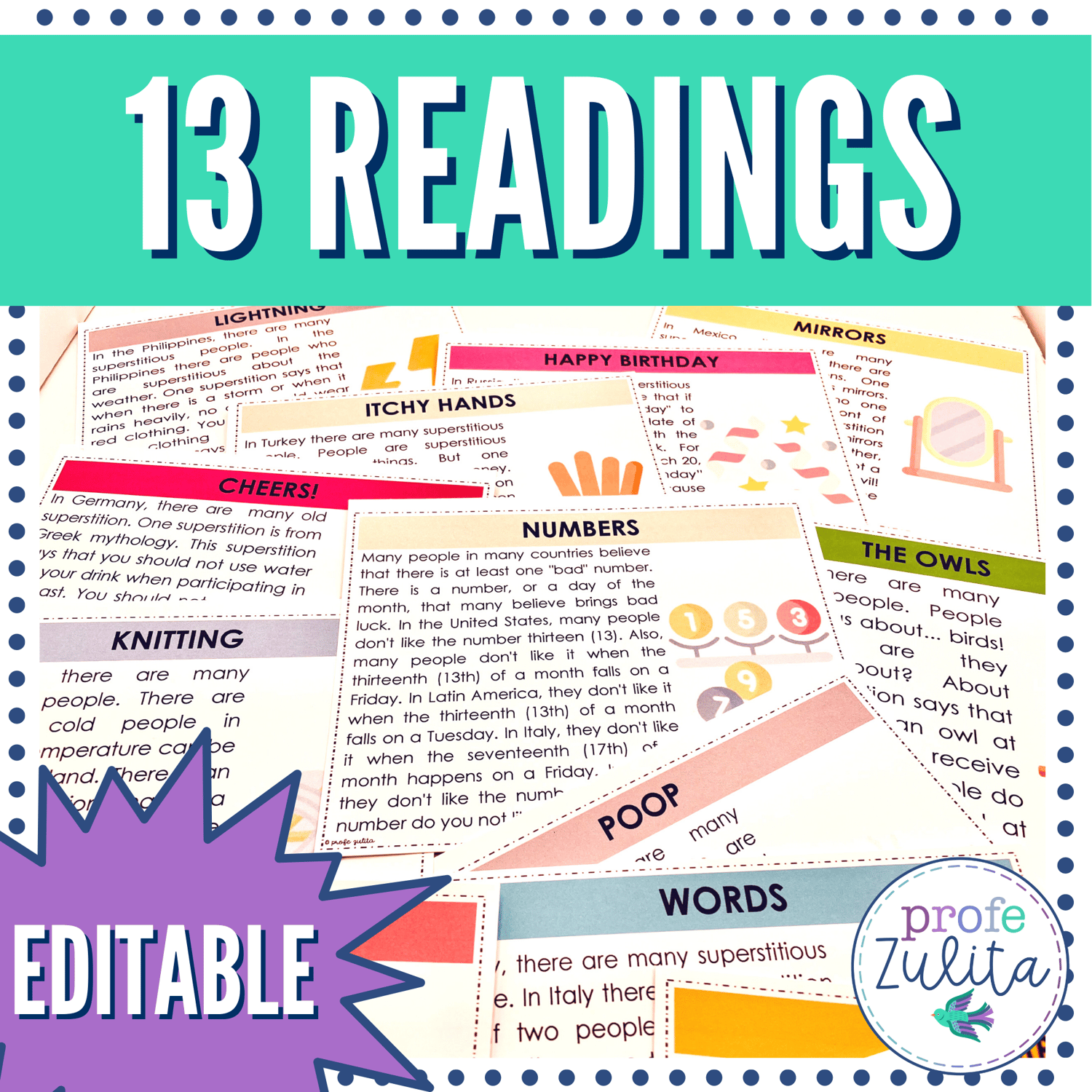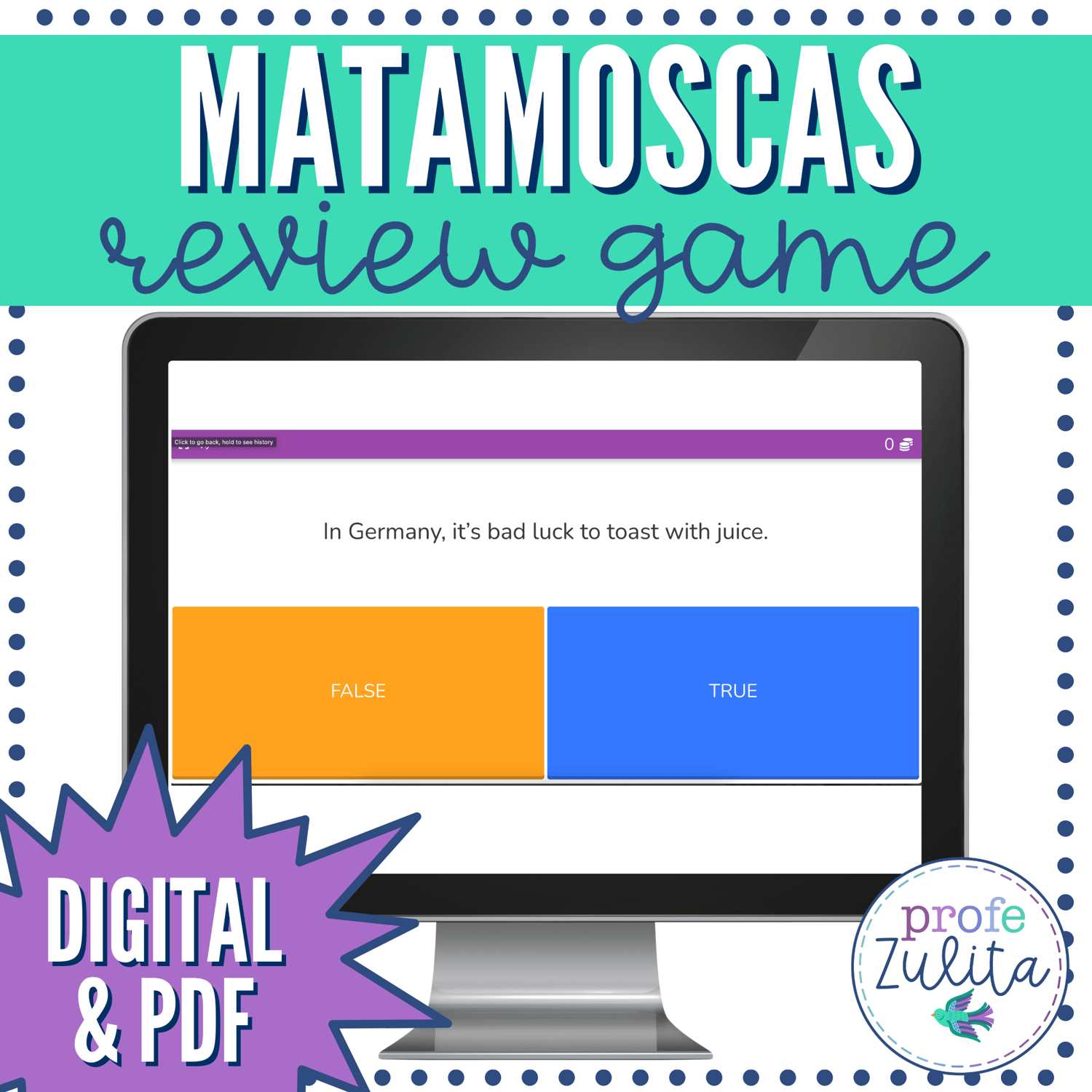 13 Superstitions from around the World - ESL / ELL Readings & Gallery Walk
Are you looking for a low-prep way to incorporate St. Patrick's Day into your classroom? This set of 13 readings with comprehension checks is a great way to celebrate St. Patrick's Day with superstitions from around the world!

This set includes 13 comprehensible readings of superstitions from around the world! These readings are designed to introduce the superstition and the "outcome" or participating (or not!) in the superstition. These readings include superstitions from around the world!
The variety of superstitions will keep your students engaged whether you choose to use them for a gallery walk, whole class readings, warm ups, or digitally. The gallery walk contains 13 readings (in good superstition fashion!). Each reading includes a picture to represent the superstition. The text of this set is editable if you would like to change the wording; however, if you find an error please email me at profezulita@gmail.com I can update the resource! I use this resource over two days in my classroom.
Includes:
- 13 Readings digital and printable format
- Editable text to change language or gloss new words
- Gallery Walk notes catcher sheet
- Matamoscas Call Card / Slide for whole class play, printable sheet for individual work, and Blooket link for digital play for both sets of readings. (39 questions / prompts)
- Superstitions from: Mexico, Brazil, Turkey, Japan, France, China, United States, Russia, Germany, Egypt, Iceland, Italy, The Philippines, and Cuba.