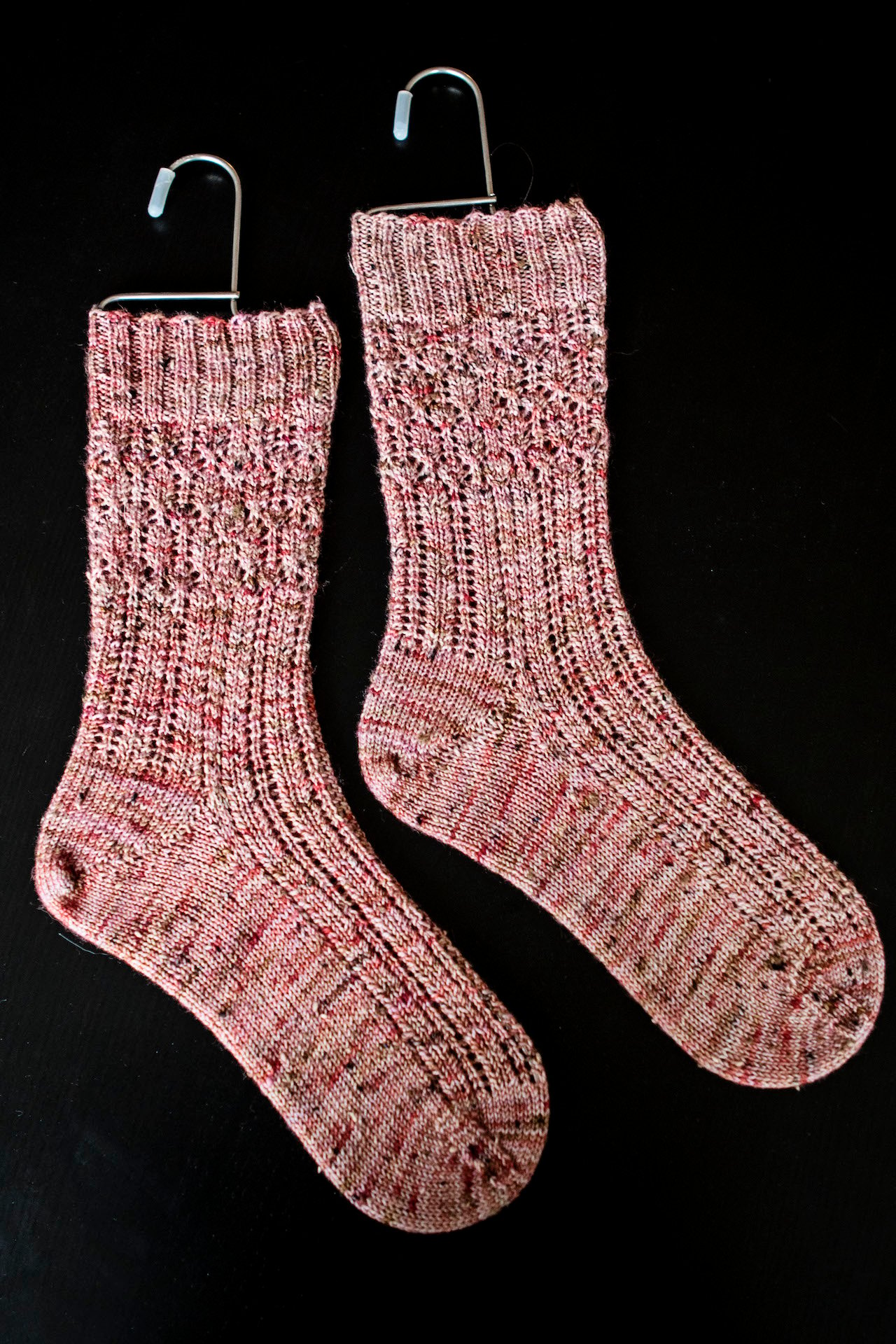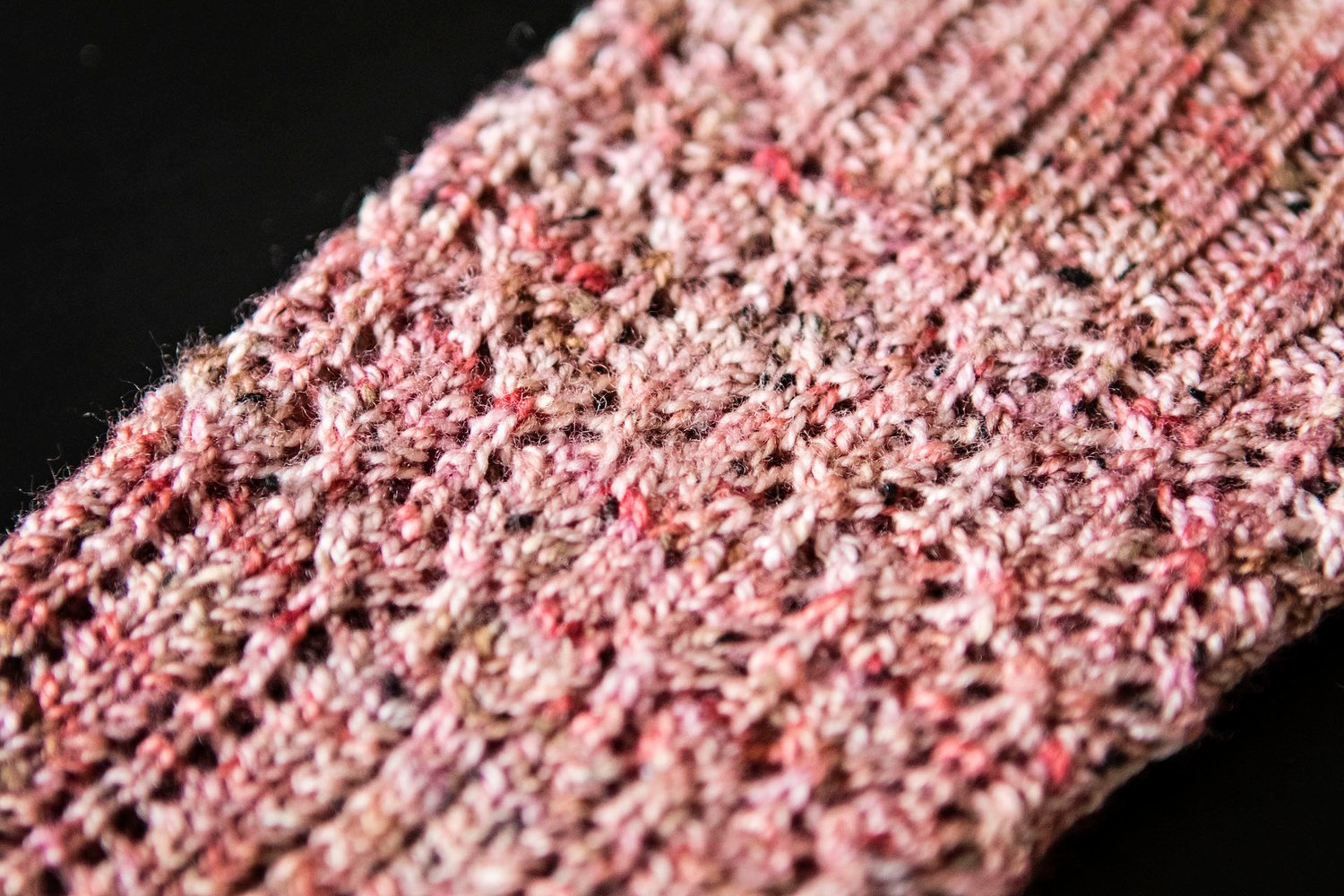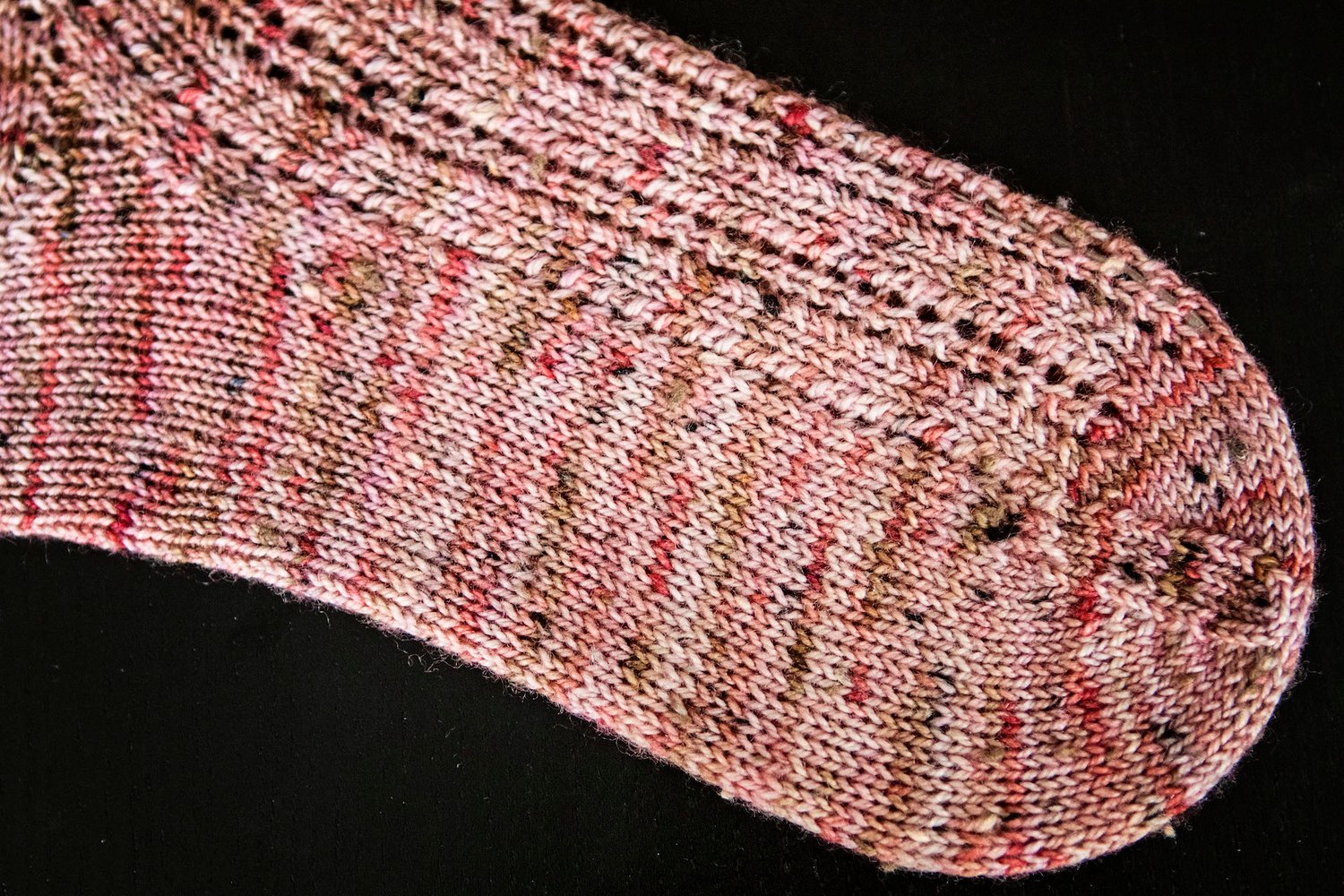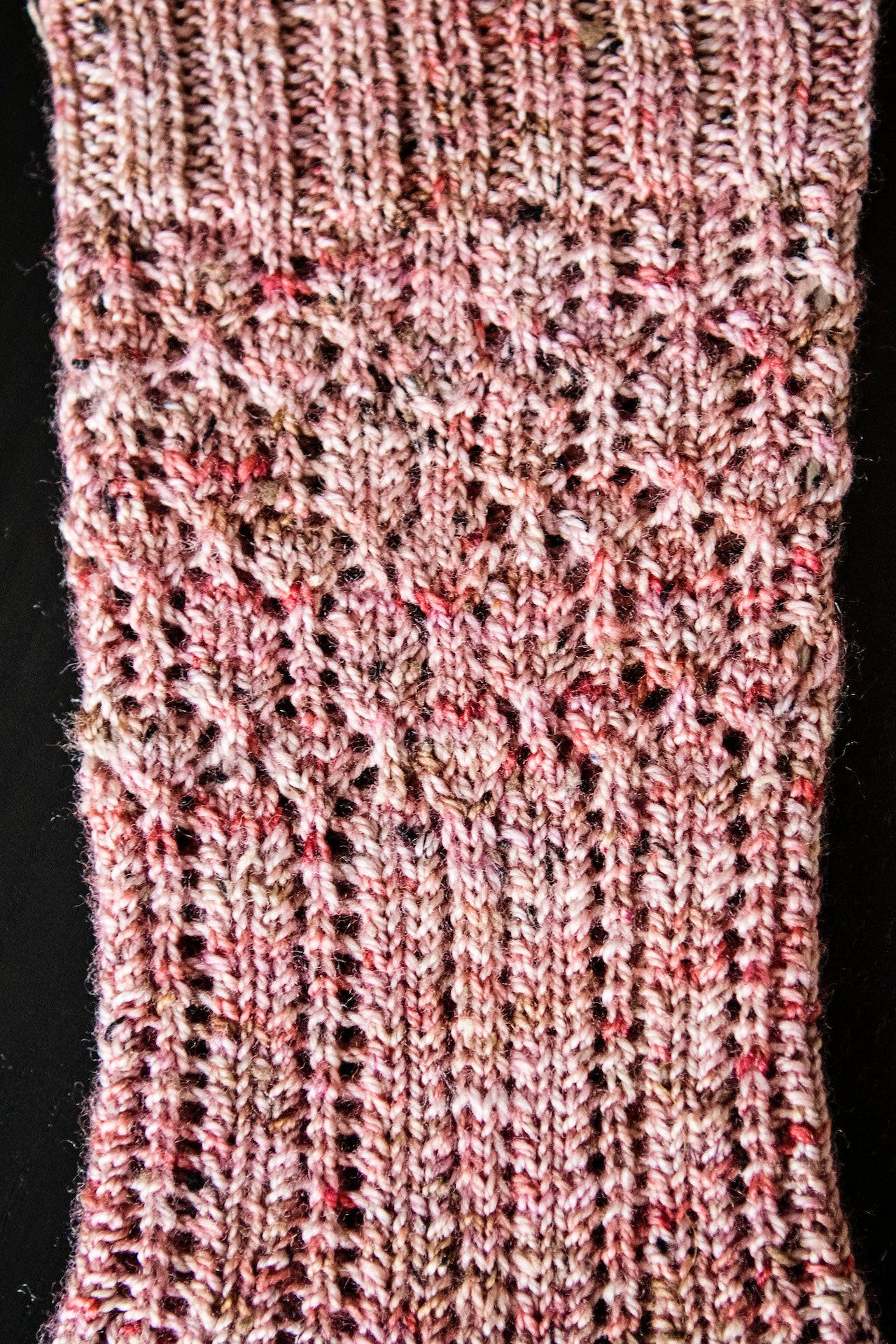 Layla Socks
On Sale
£4.00
What you will need:
• Yarn – 100g Sock Yarn (approx. 365-400m / 400-440 yds) Sample knit in Adelaide Cottage in Gingerbread Girl Colourway.
• Needles – 2.25mm or 2.5mm (US 1 or 1.5) on a Long cable for magic loop (I suggest 40" / 100cm for two at a time knitting).
• Notions – Stitch Markers if you wish to mark the beginning of the round or pattern repeats.
• Gauge – Approx 8-9 sts/inch in stockinette
• Size – Socks are sized in a Small (Medium/Large) based on foot circumference not foot length.

Notes on Heel Construction included in Pattern:
I have included instructions in this pattern for how to work a German Short Row (GSR) heel; this is by no means the only way to work a GSR Heel, but it is what I have figured out works quite well. I have included step by step instructions for all three sizes in this pattern as well as a generic set of heel instructions if you wish to use this heel on a sock with a different stitch count.

If you have tried a short row heel in the past (be it one from my other patterns or any other version) and have found you did not have enough room in your instep area or you felt the heel was a little too shallow for your liking, then I have included (as a separate downloadable pdf with this pattern) instructions on how to insert a Mini Heel Flap to combat this issue. Please review these instructions before proceeding with the German Short Row heel instructions in this pattern (or your preferred Short Row Heel) if this is something you want to include in your socks.