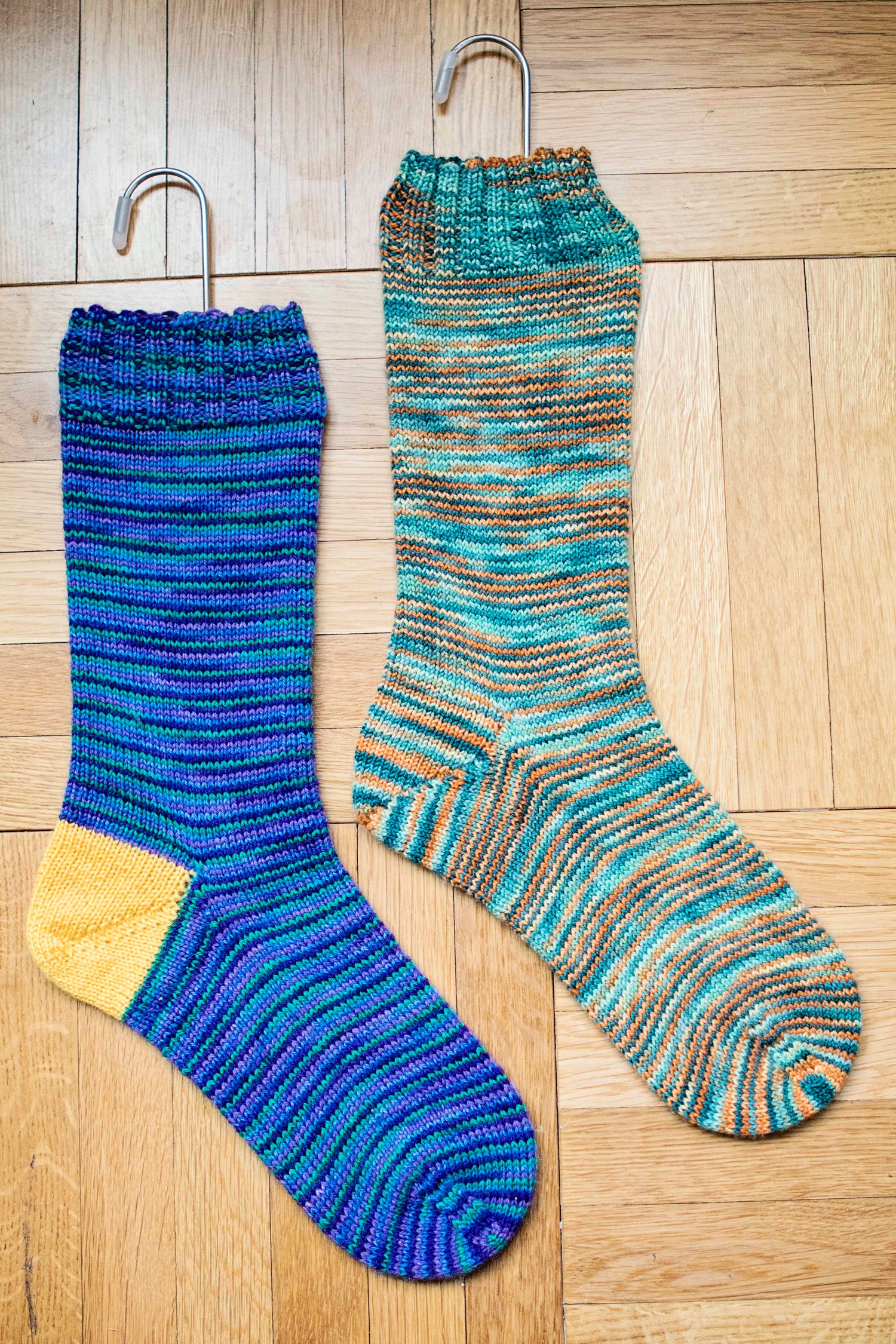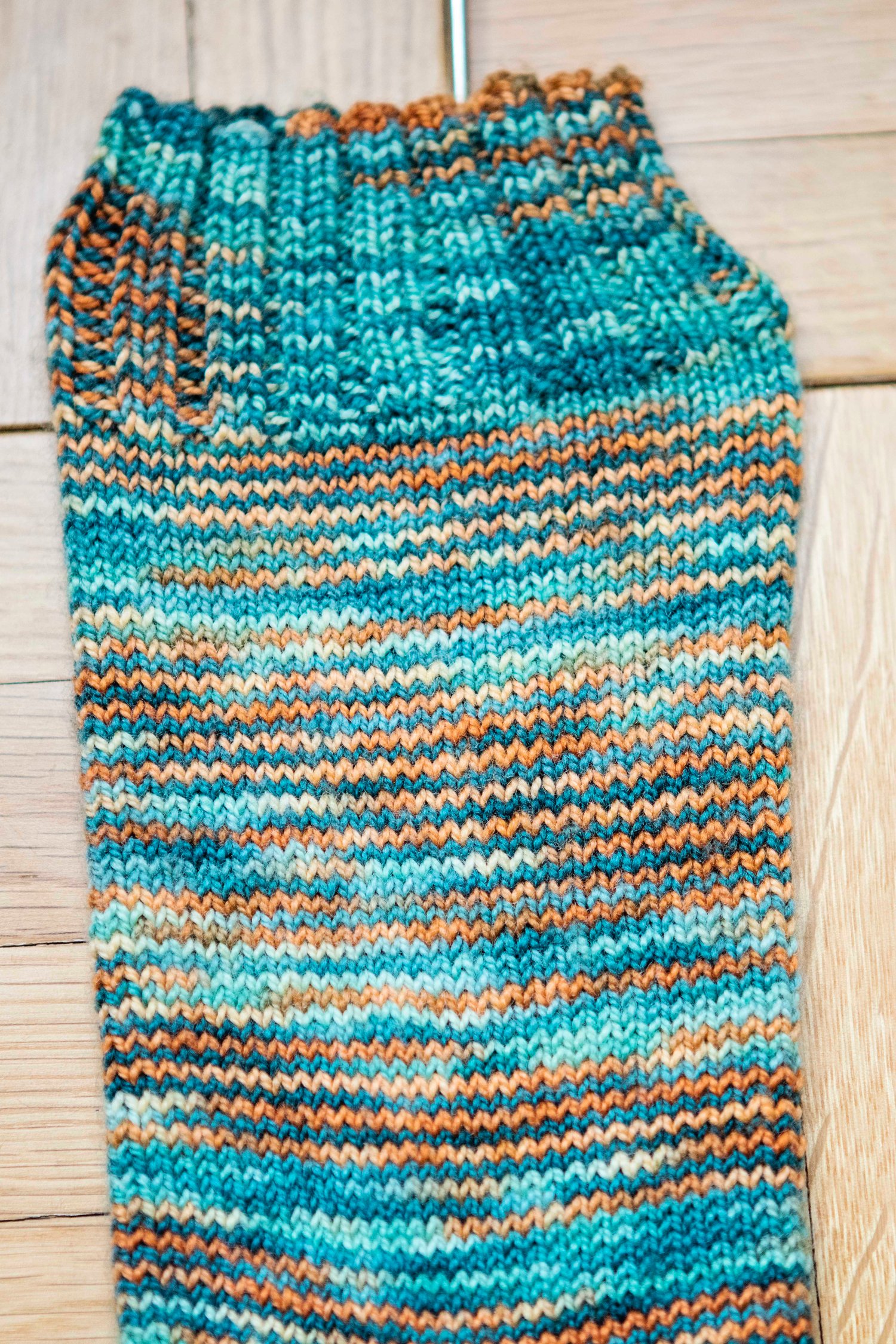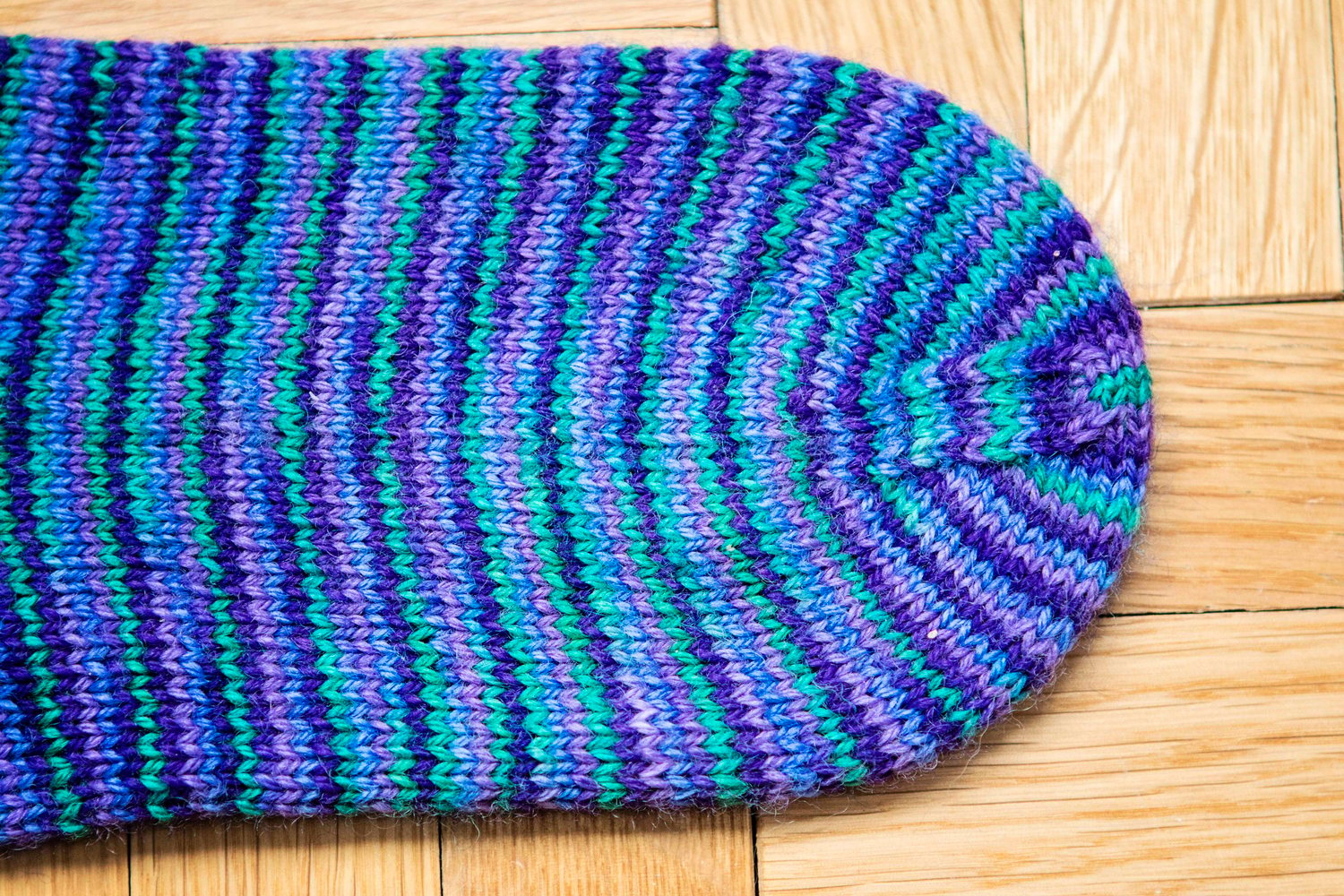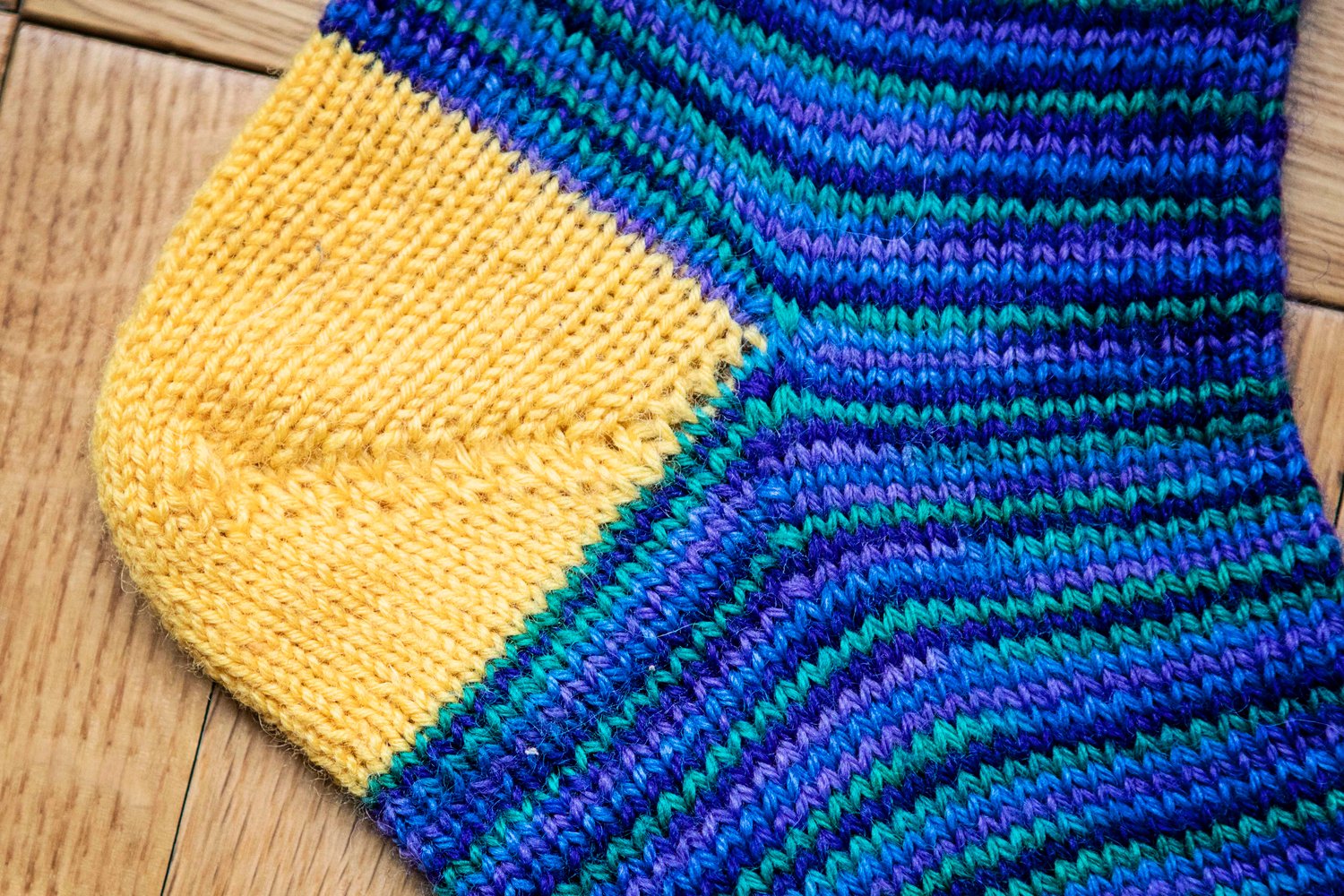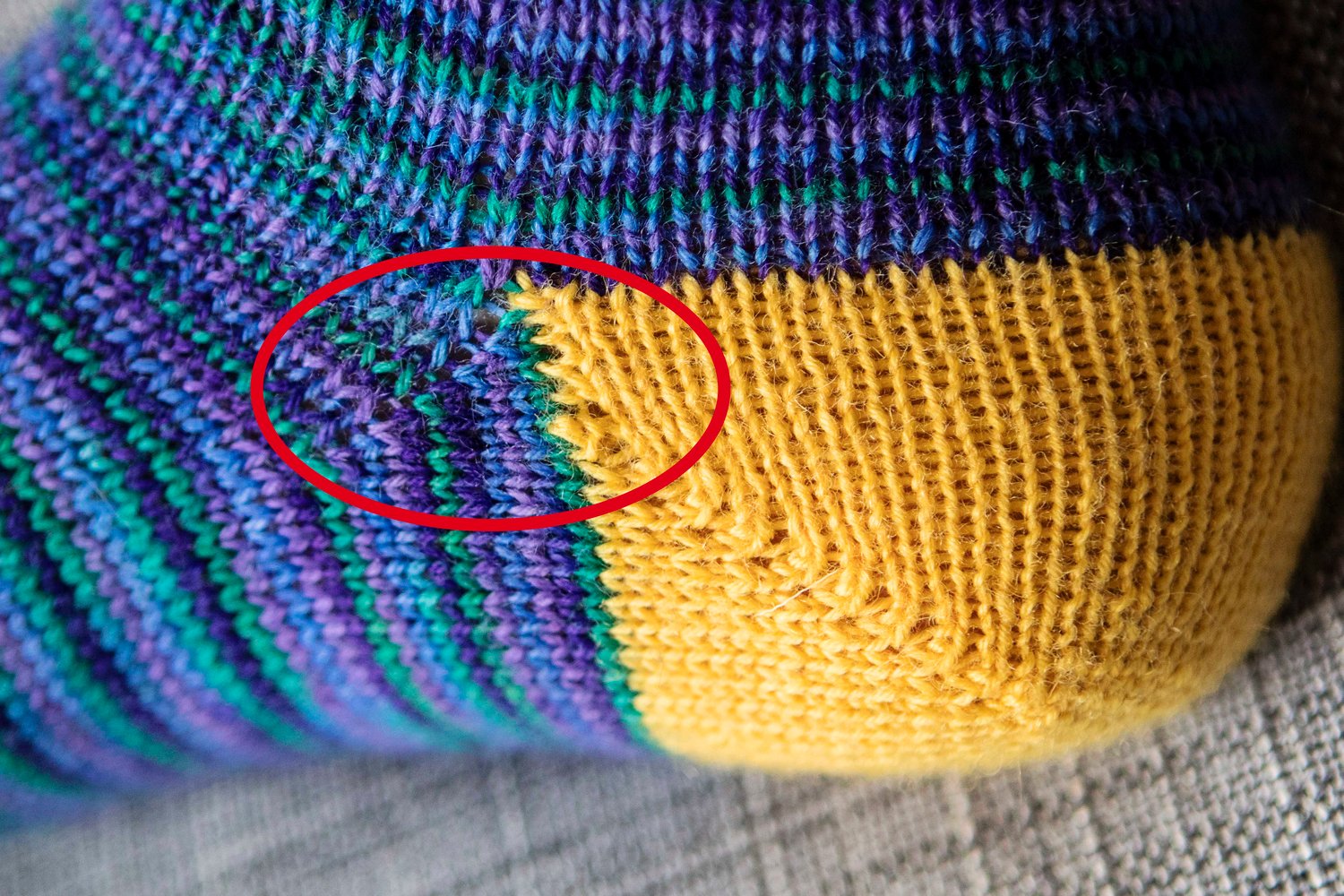 Mina's Vanilla Sock Recipe
On Sale
Mina's Vanilla sock recipe - (with German short row heel and mini heel flap adjustments)

I have previously shared a free Vanilla Sock pattern with an accompanying Video Tutorial to explain how I knit my socks two at a time (this is still available in my Ravelry Store for free).

Since then I have further developed how I knit my socks and came up with my preferred method of using a German Short Row (GSR) Heel along with a Mini Heel Flap Adjustment (MHFA) to provide extra depth in the heel and to avoid too much pulling of the fabric over the instep.

I am now happy to release this pattern with detailed instructions on how to do both the GSR Heel (link to a video tutorial is available in the pattern) as well as the MHFA (there is a detailed photo tutorial in the pattern for how to do this both for a heel in the same colour as the sock and with a contrasting colour yarn). The instructions for the MHFA are provided for both toe up and cuff down knitting.

I have heard many people say that they enjoy the ease of knitting a short row heel but that sometimes the fit isn't quite right and I think with this combination of techniques you will find you can perfectly tailor any short row heel (the MHFA can easily be used with the FLKH or a standard W&T heel) to fit your foot as desired.

What you will need:
• Yarn – 100g Sock Yarn (anything in the range of 350–420m 380-460 yards)

• Needles – 2.25mm or 2.5mm (US 1 or 1.5) on a Long cable for magic loop. Size of needles depends on thickness of yarn being used.

• Notions – I do not use stitch markers to mark beginning of the round as I use the tail for that. I do use a progress keeper to keep track of my row count and how many rows I have done (this can also work to mark the right side of your work).

• Gauge – Approx 7-8 sts/inch in stockinette

• Size – Socks are sized in a Small, (Medium/Large). Sizes are based on foot circumference and not length as you knit the sock as long as you need to in order to fit the recipient. Please also note that socks need to have about 1-2 inches (2.5-5cm) of negative ease in order to provide a nice snug fit around the foot without being too baggy. Further, socks will loosen up over time and with wear so personally I prefer a nice snug fit at the start to reduce this effect later.

o Small size will fit a foot circumference of approx. 8-9 inches,
o Medium for a foot circumference of approx. 9-10 inches,
o and Large for a foot circumference of approx. 10-11 inches.

Notes:
Instructions are provided for Cuff Down and Toe Up sock knitting based on the Magic Loop Method, as this is the only way I knit my socks. However; these instructions can easily be adapted for your preferred method of sock knitting.

Both the MHFA and the GSR Heel can be knit in either direction. Instructions for the GSR Heel are the same toe up or cuff down and there are specific instructions provided for the MHFA for both methods.

Please note I might not be able to provide pattern support if you have trouble with adaptations to alternative methods of sock knitting (i.e. DPN's or 9inch Circulars) as I do not use those methods myself.

Abbreviations
• CO - Cast on
• Sts - Stitches
• K - Knit stitch
• P - Purl Stitch
• DS - Double Stitch – German Short Row Technique – Slip stitch purlwise with yarn in front, pull working yarn over the right hand needle to create the double stitch (keep the tension taught when doing this). If the next stitch is a knit you can carry on from there, otherwise if it is a purl stitch then pull the yarn back round to the front to carry on purling.
• K2tog - Knit 2 stitches together (1 stitch decrease)
• SSK - Slip 2 stitches knitwise one at a time & knit together through the back loop (1 stitch decrease)

Notes for pattern printing:
This pattern is quite detailed especially in the section for the German Short Row Heel and at the end with the instructions for the Mini Heel Flap Adjustment. Please look through the pattern first to see which pages you need to print for your size sock in order to save on paper and ink.