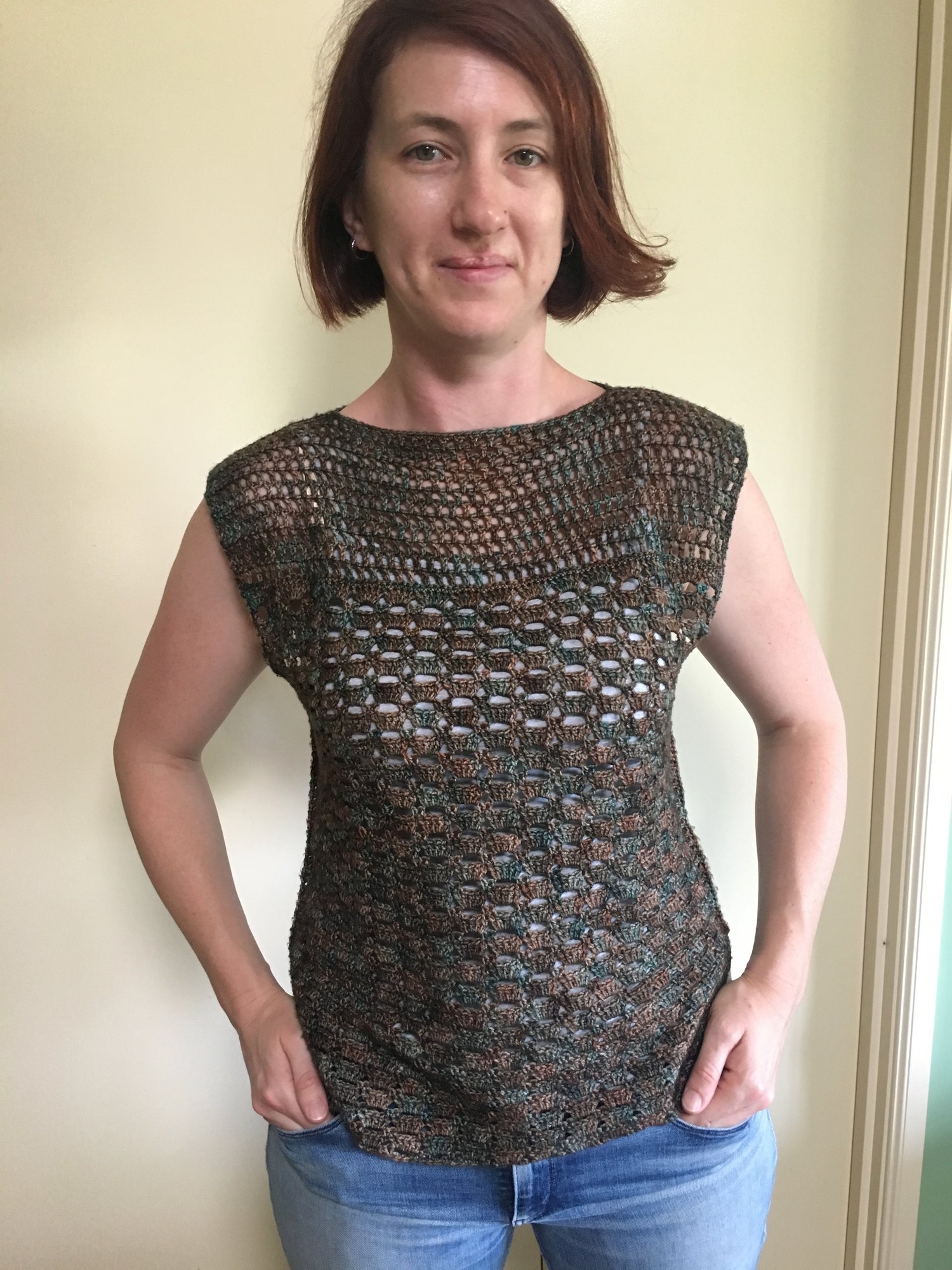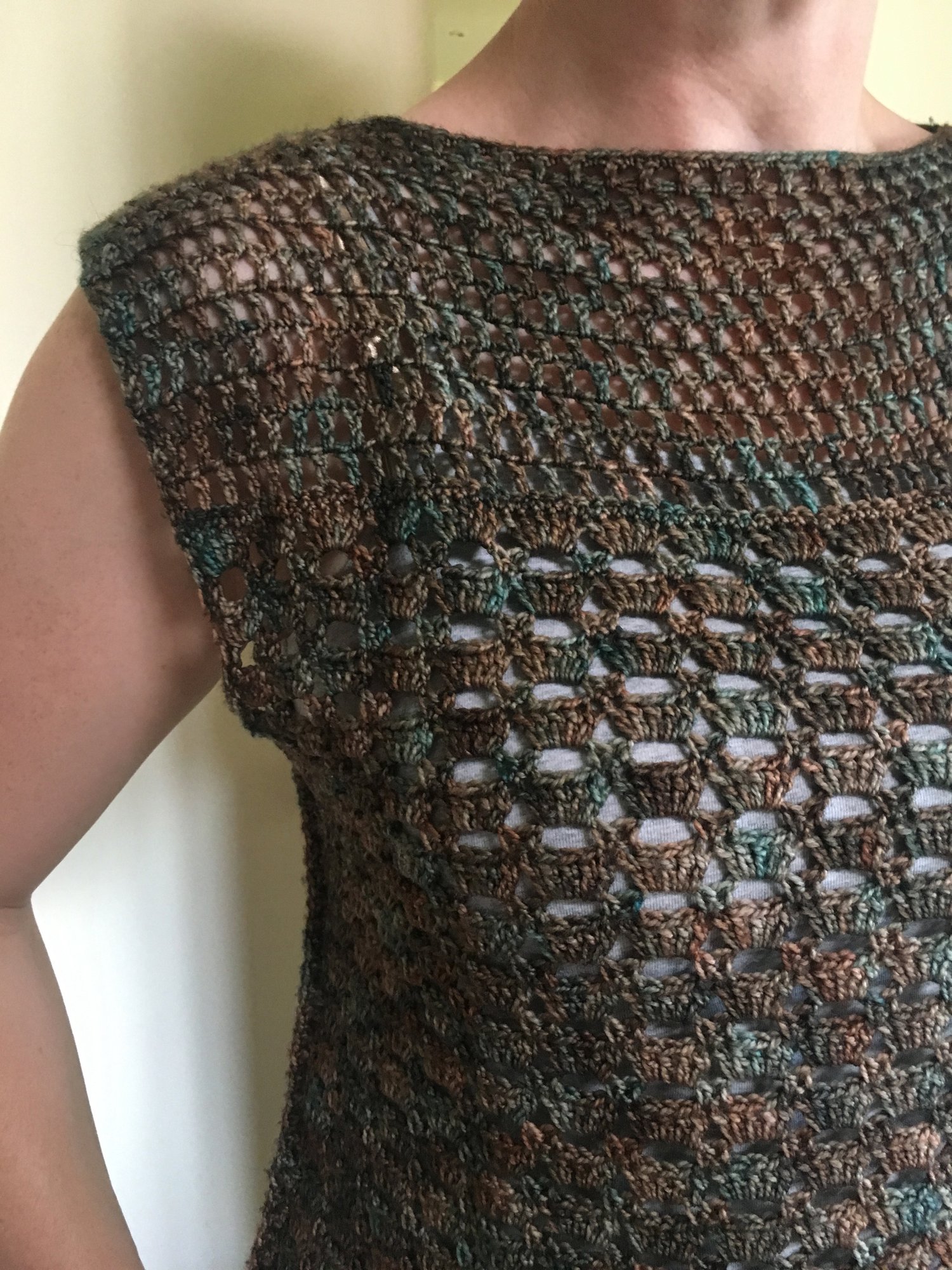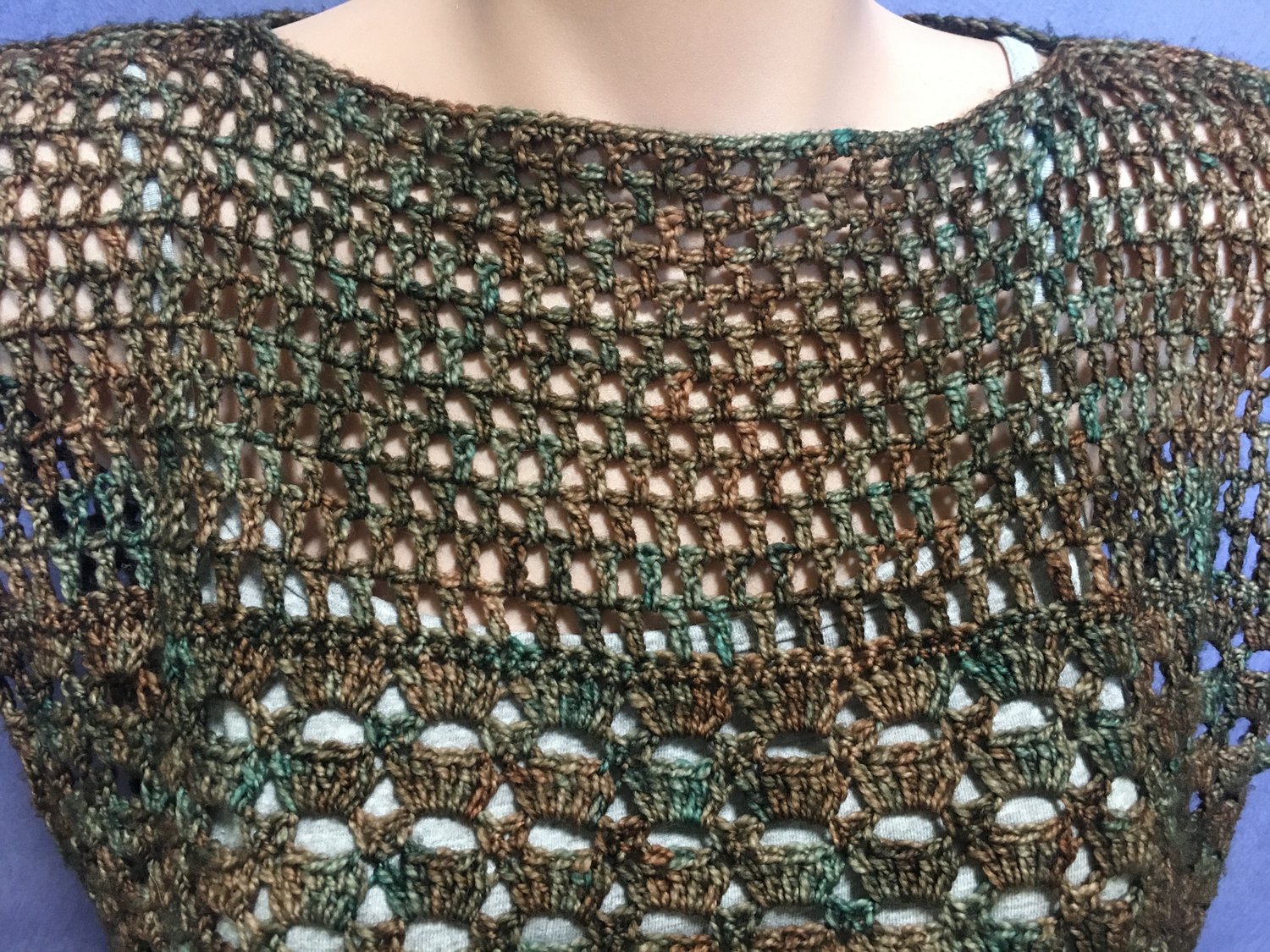 Coppertone Top
On Sale
Every time I wear this top, I receive positive comments. It's flattering, drapes well and is easy to make. Layered with a plain singlet or a long-sleeved tee, it will get you through all seasons and occasions.

#SizeInclusive pattern suitable for beginner crocheters.

Sizes - Bust Measurements - (# of 100g skeins)
XS 71-76cm 28-30" (2)
S 81-86cm 32-34" (2)
M 91.5-96.5cm 36-38" (2)
L 101.5-106.5cm 40-42" (3)
XL 111.5-117cm 44-46" (3)
2XL 122-127cm 48-50" (3)
3XL 132-137cm 52-54" (4)
4XL 142-147cm 56-58" (4)
5XL 152-158cm 60-62" (4)

I used a 5mm hook to make my top but some of my testers used a 4mm hook to make theirs. A gauge swatch is important to determine the best hook size to ensure you finished top fits the intended wearer.