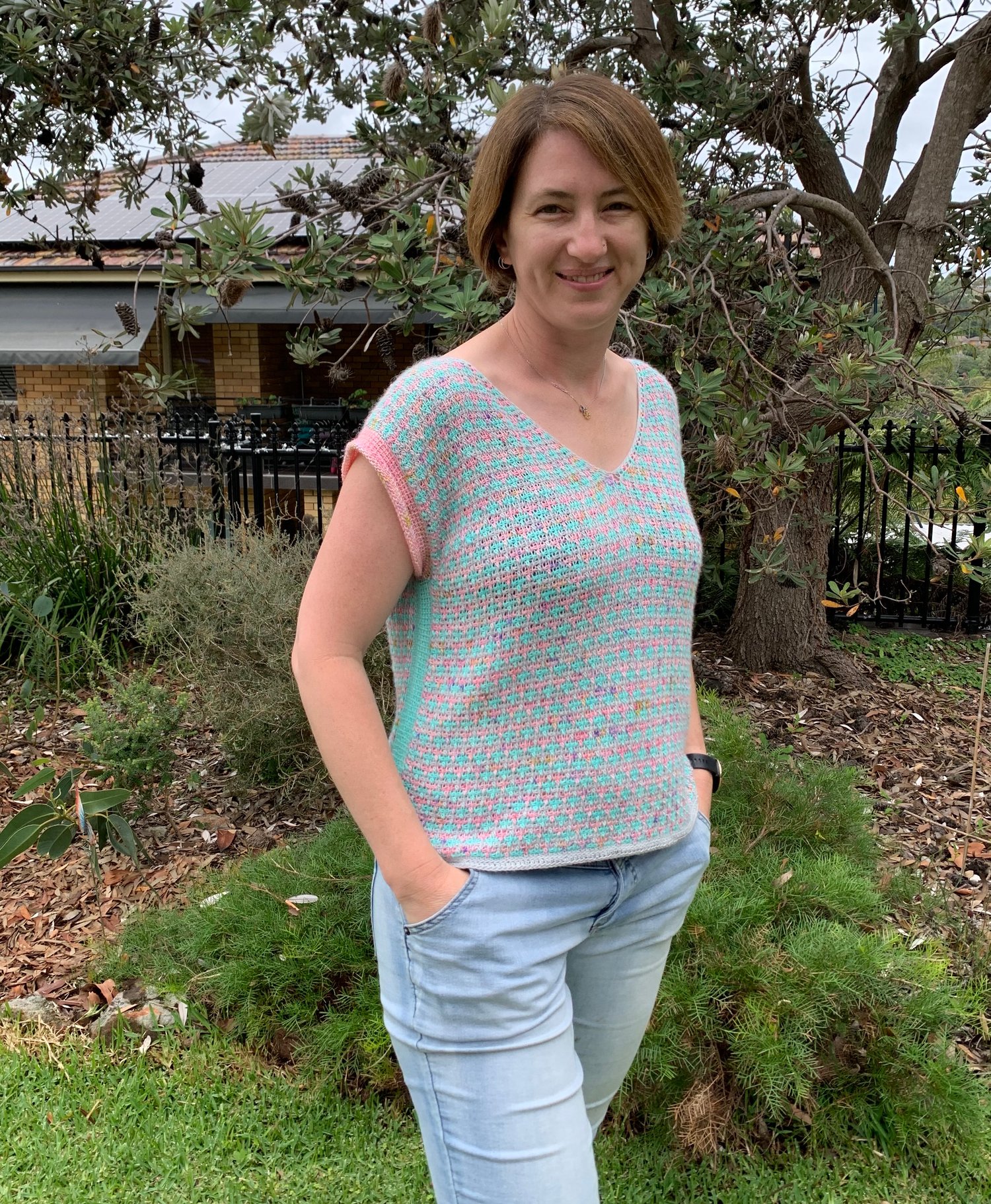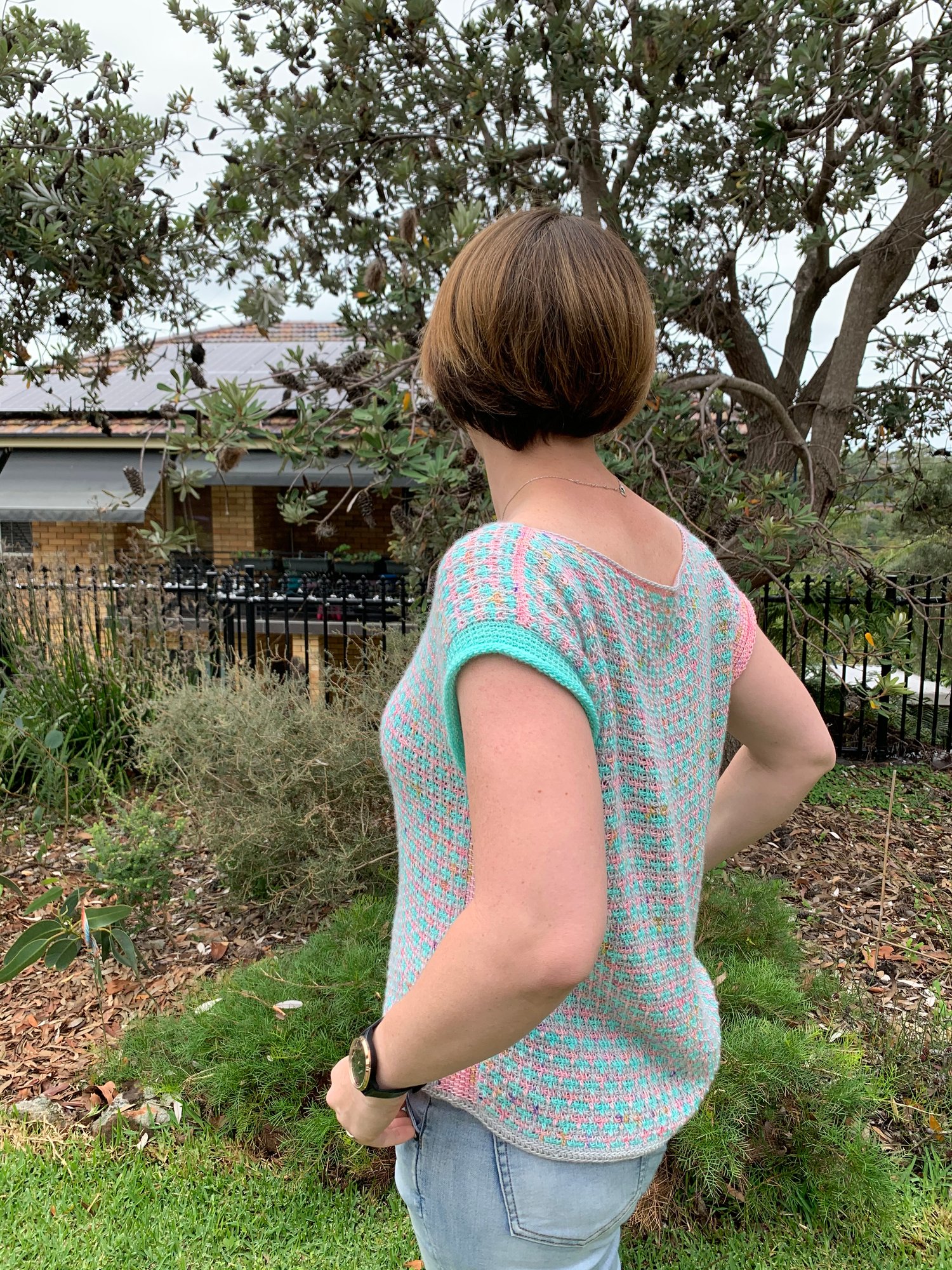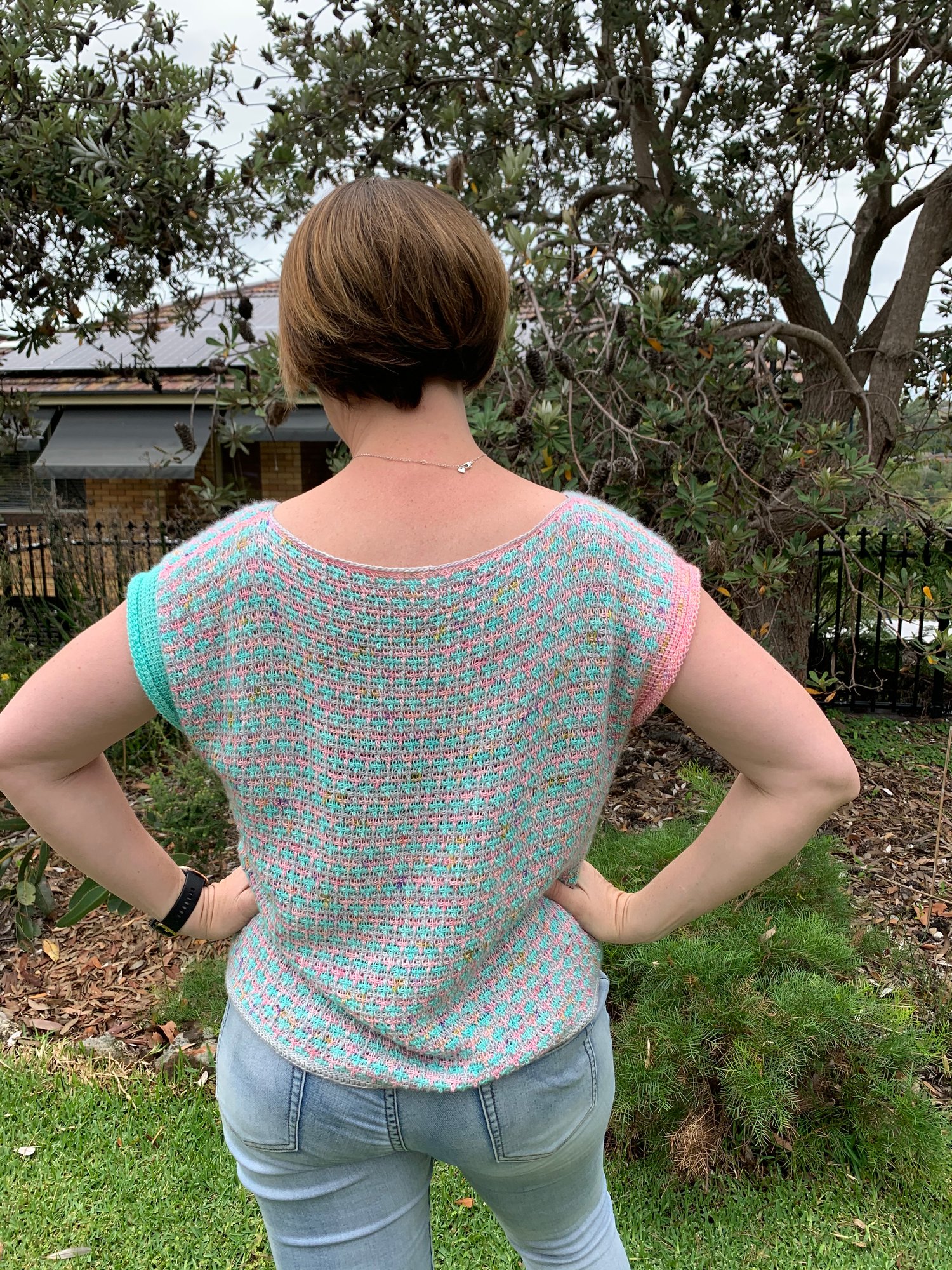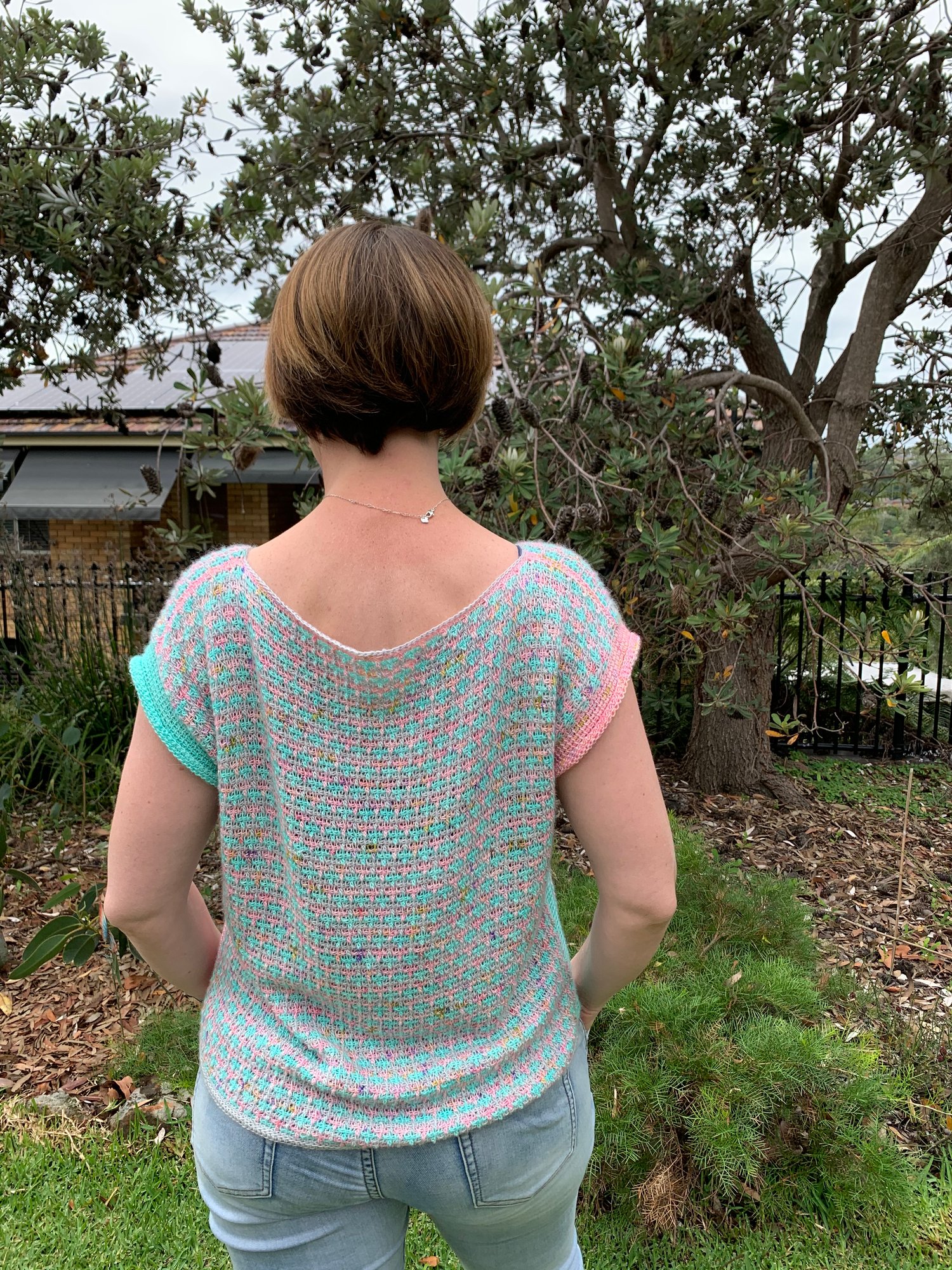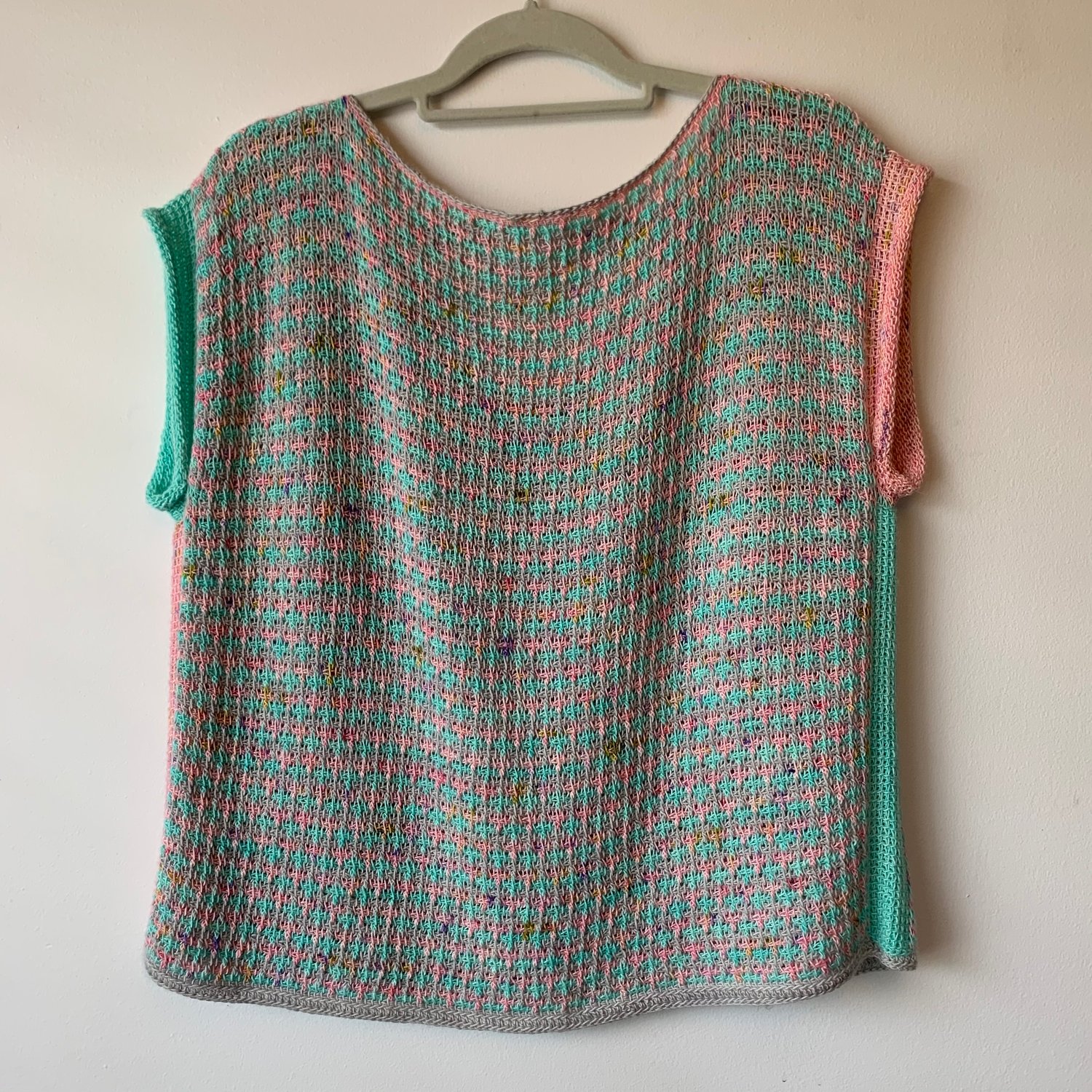 Tricolour T Tee
On Sale
This product is a pattern for a tunisian crochet tee.

The Tricolour T Tee is exactly that - a tee using 3 colours with a Tunisian mosaic pattern in the shape of T's! This Tee is designed to be oversized, loose and oh so comfy!

Sizes
Size inclusive pattern with 10 sizes included - from XXS to 5XL. See attached image for measurements and meterage required. Aim for ease between 10 and 20cm around the bust.

Yarn
Choose 3 colours of yarn with the same meterage/yardage and fibre composition (or as close as you can).

Hook
A cabled Tunisian hook is required to make this tee. Determine hook size after working the swatch and blocking it.

Difficulty
There are only three stitches in this pattern - TSS, TDC and yarn overs. The mosaic pattern is formed using a simple mosaic technique where the TDC covers a yarn over from the previous row. There are no colour changes mid row on this tee!

Pattern Info
The pattern includes YouTube video's for the seaming techniques and how best to manage colour changes. There is a schematic and mosaic charts for right and left handed makers.

Modifications
Length is adjustable, sleeves are optional. Side panels can be as wide or narrow as you choose. The side panels can be made in any colour - on my prototype I alternated them and I love this!
The V is a deep V. This can be shortened using additional edging rows/rounds. There are 3 V neck depths depending on size being made.