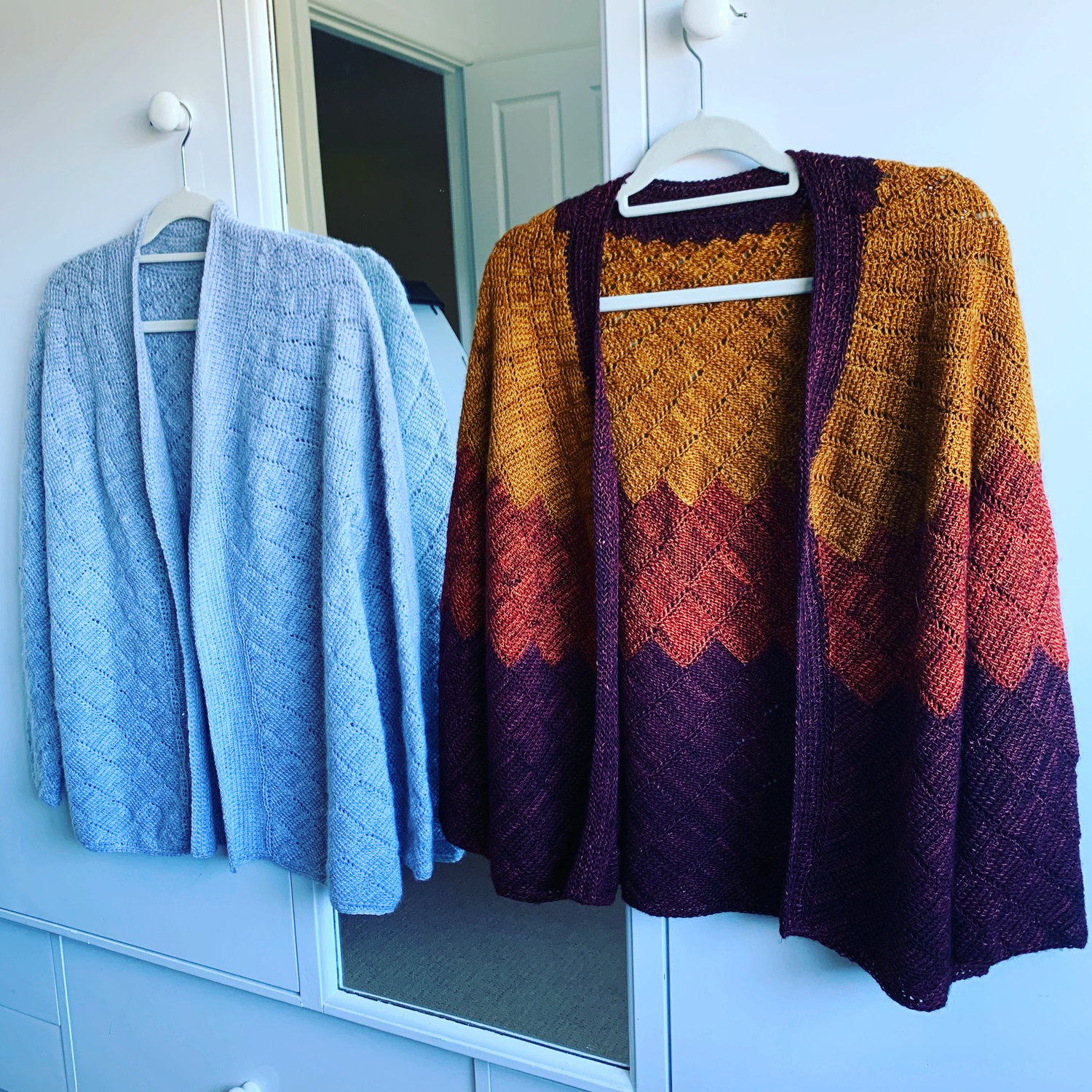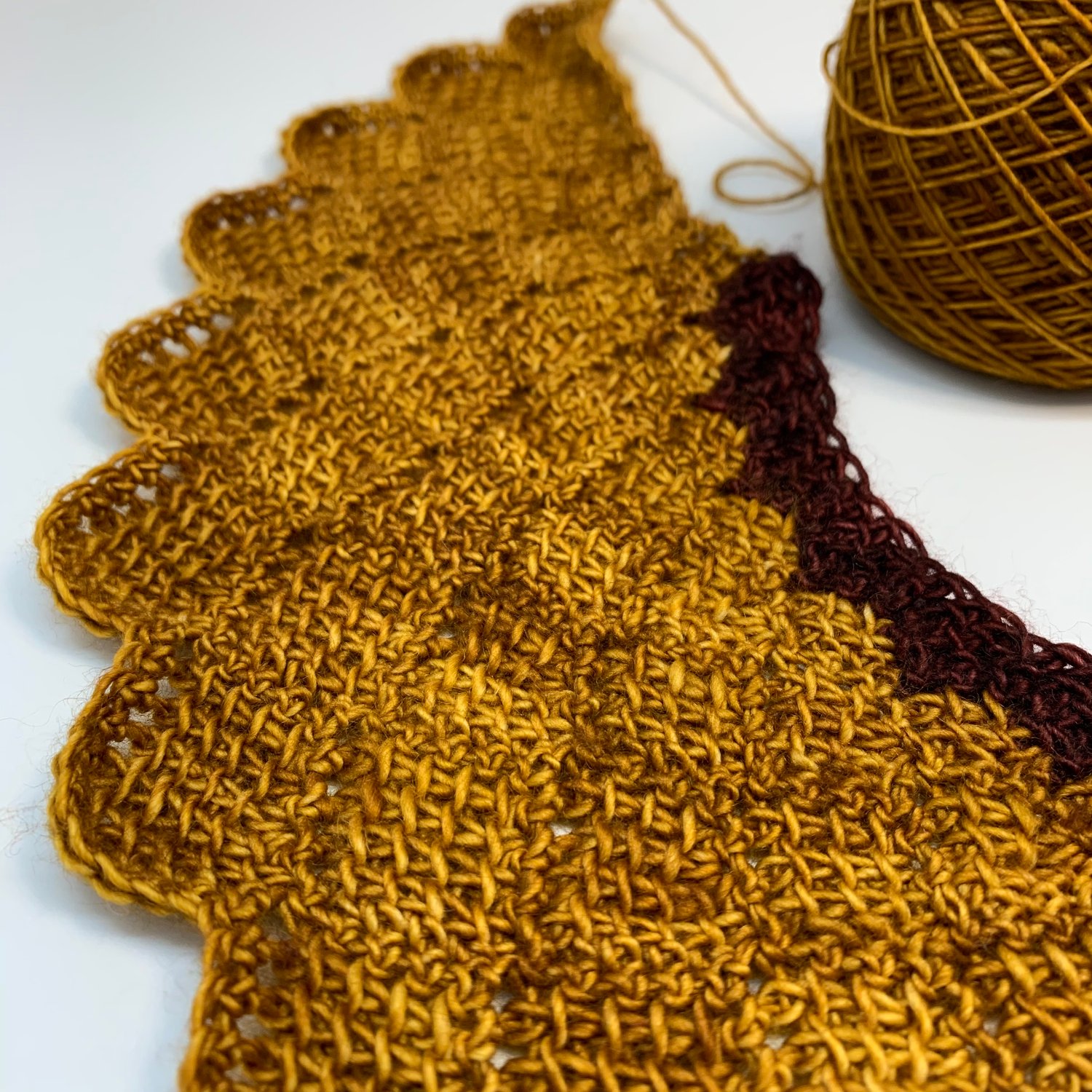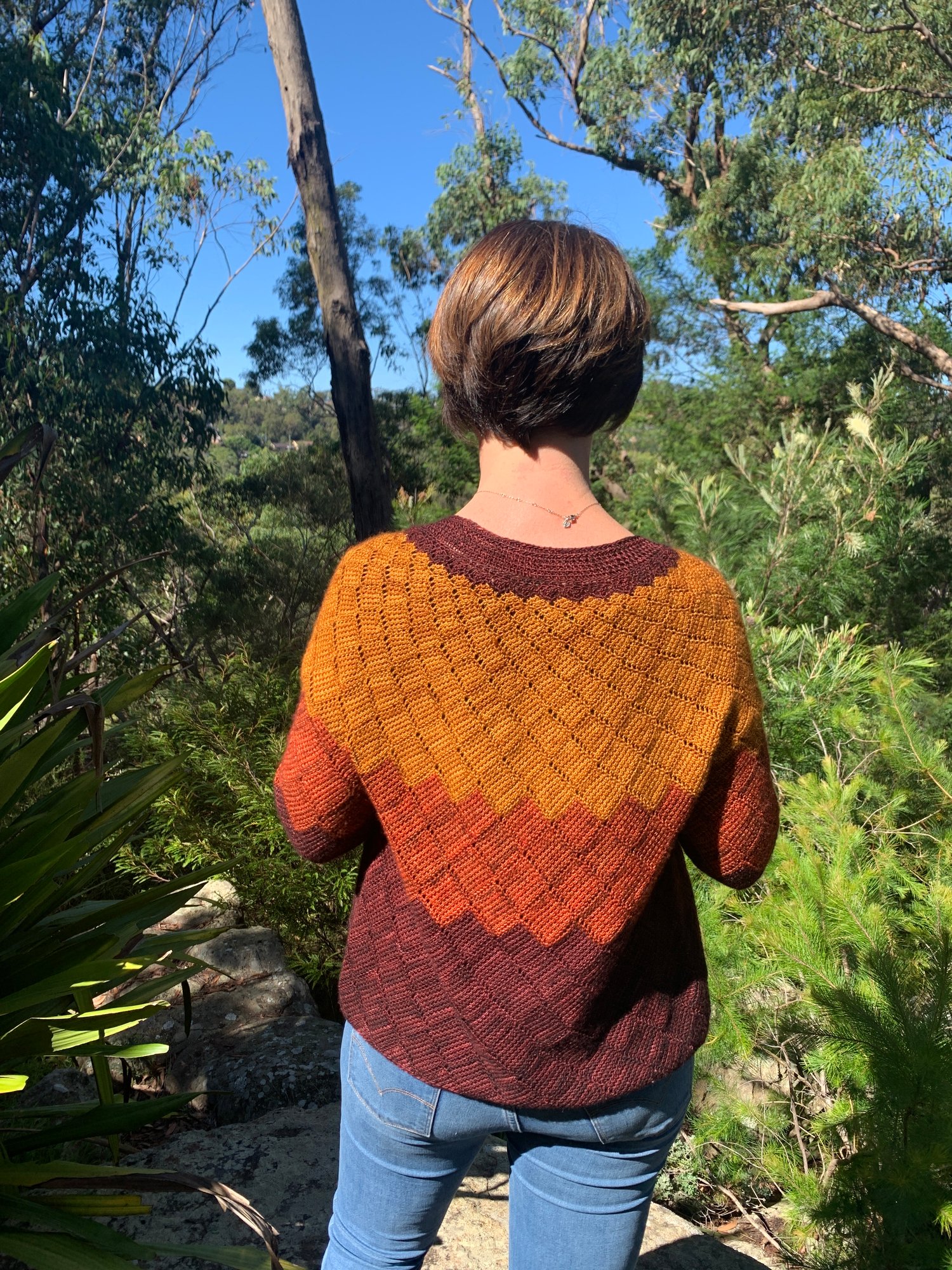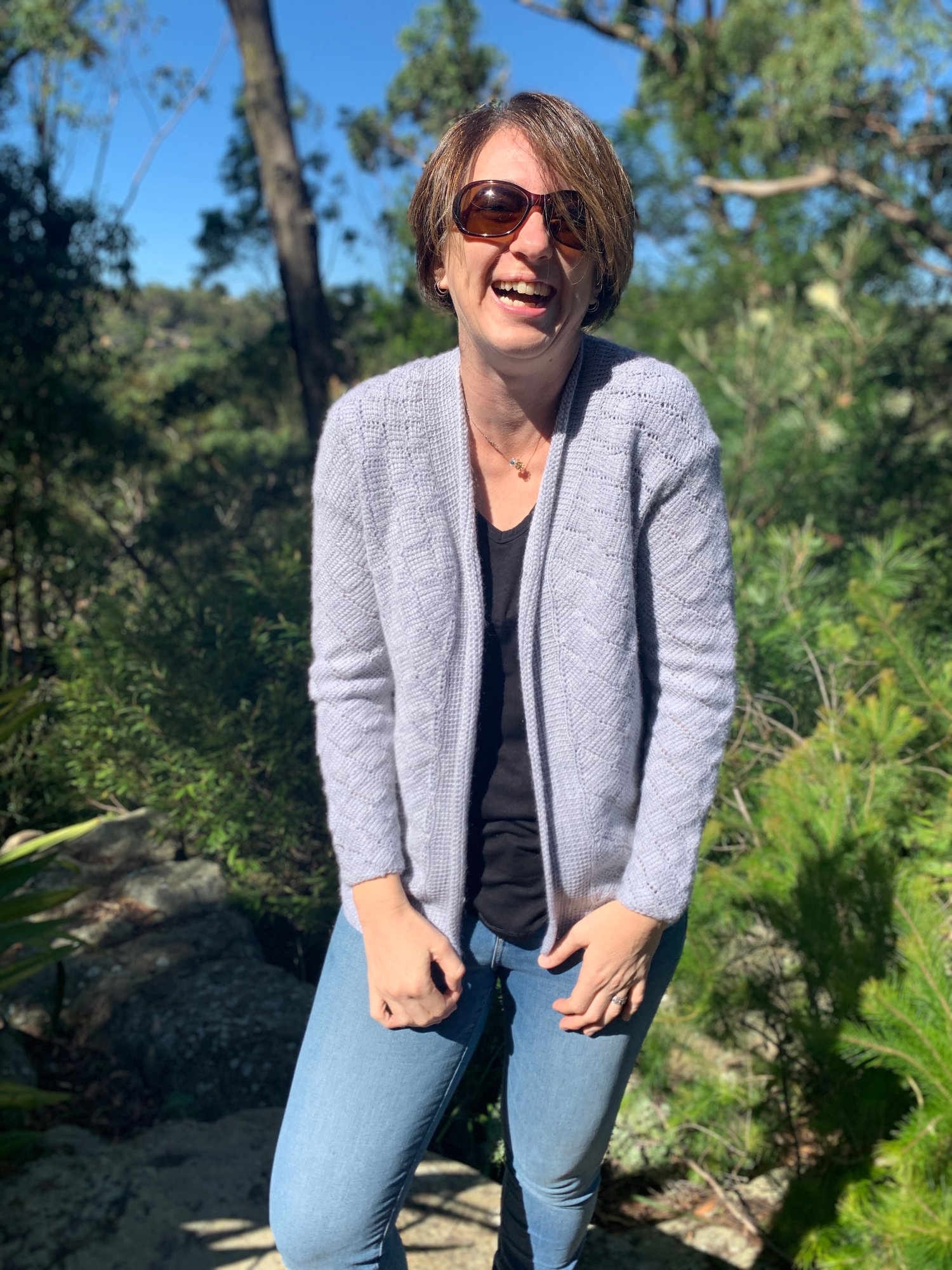 Tessellated Cardi
On Sale
A$15.00
This product is a pattern for a tunisian crochet cardigan. 
The Tessellated Cardi is pattern number 5 in the Tessellate Me pattern series - beautifully draped wearables all made from Tunisian Crochet entrelac.
This is a size inclusive pattern (kids sizes 2-12 and adults XS to 5XL) with optional modifications included in the instructions to tailor each cardi to different body shapes and preferences.
YouTube clips are included in the pattern for several sections. Watch these for extra little hints as well as reading the pattern text.
Sizes
Refer to the last product image for full table on sizes and estimated yardage/meterage. 

Materials

5.5mm crochet hook long enough to hold a maximum of 12 stitches at a time. Adjust hook size to meet gauge. This hook will be used for all entrelac sections of the pattern (95% of the project). This hook can be a standard short crochet hook, or you may wish to use an interchangeable Tunisian hook to attach a cable to later.
Cable and cable connectors to attach to your crochet hook or a separate cabled hook. A 50cm cable would be long enough for all sizes. You will only need the cable when making the button band. If you need to use a different sized hook on the button band, I recommend you go up a size from the hook used on the entrelac sections. This will assist with preventing curl on the button band.
Stitch markers (only needed for making button holes)
Darning needle