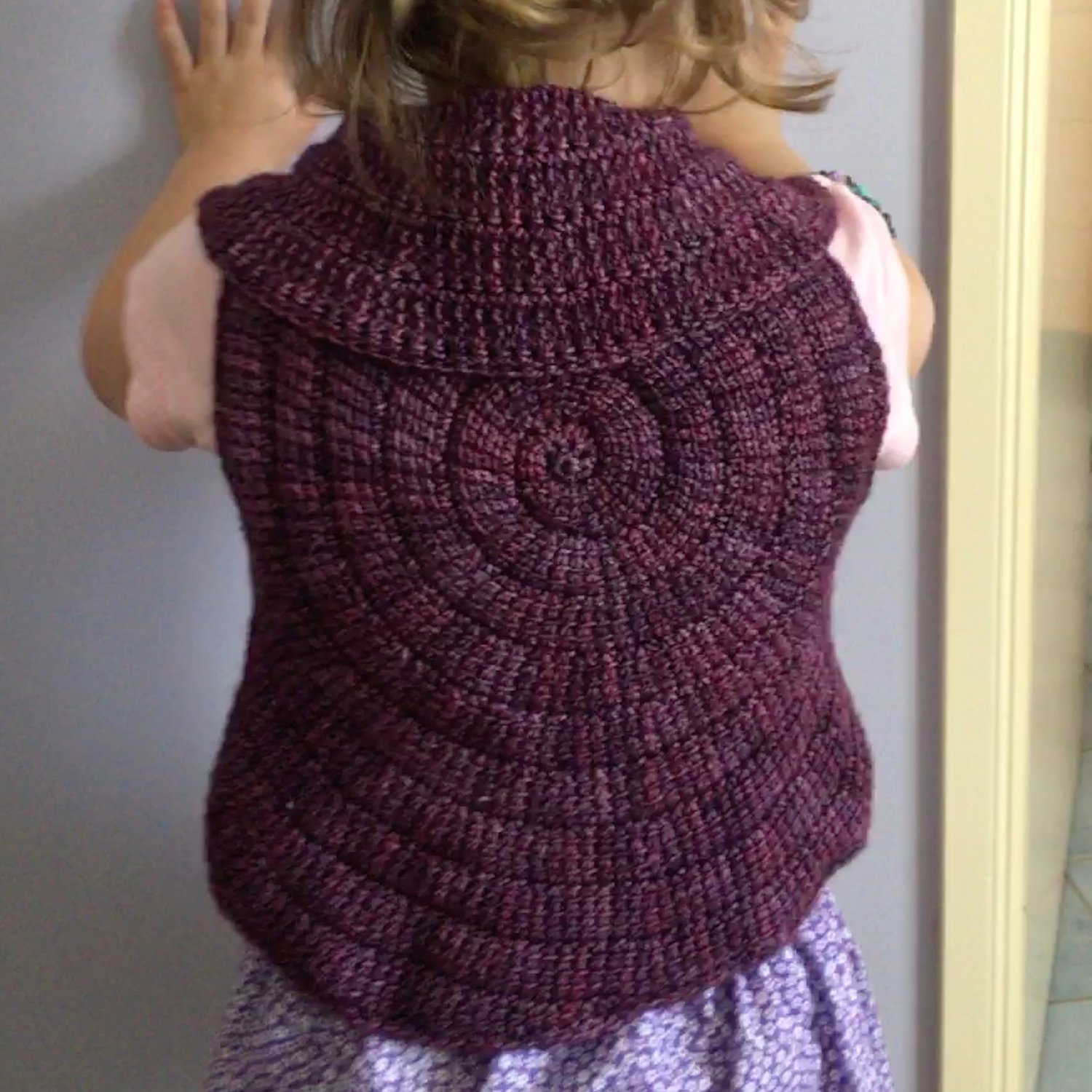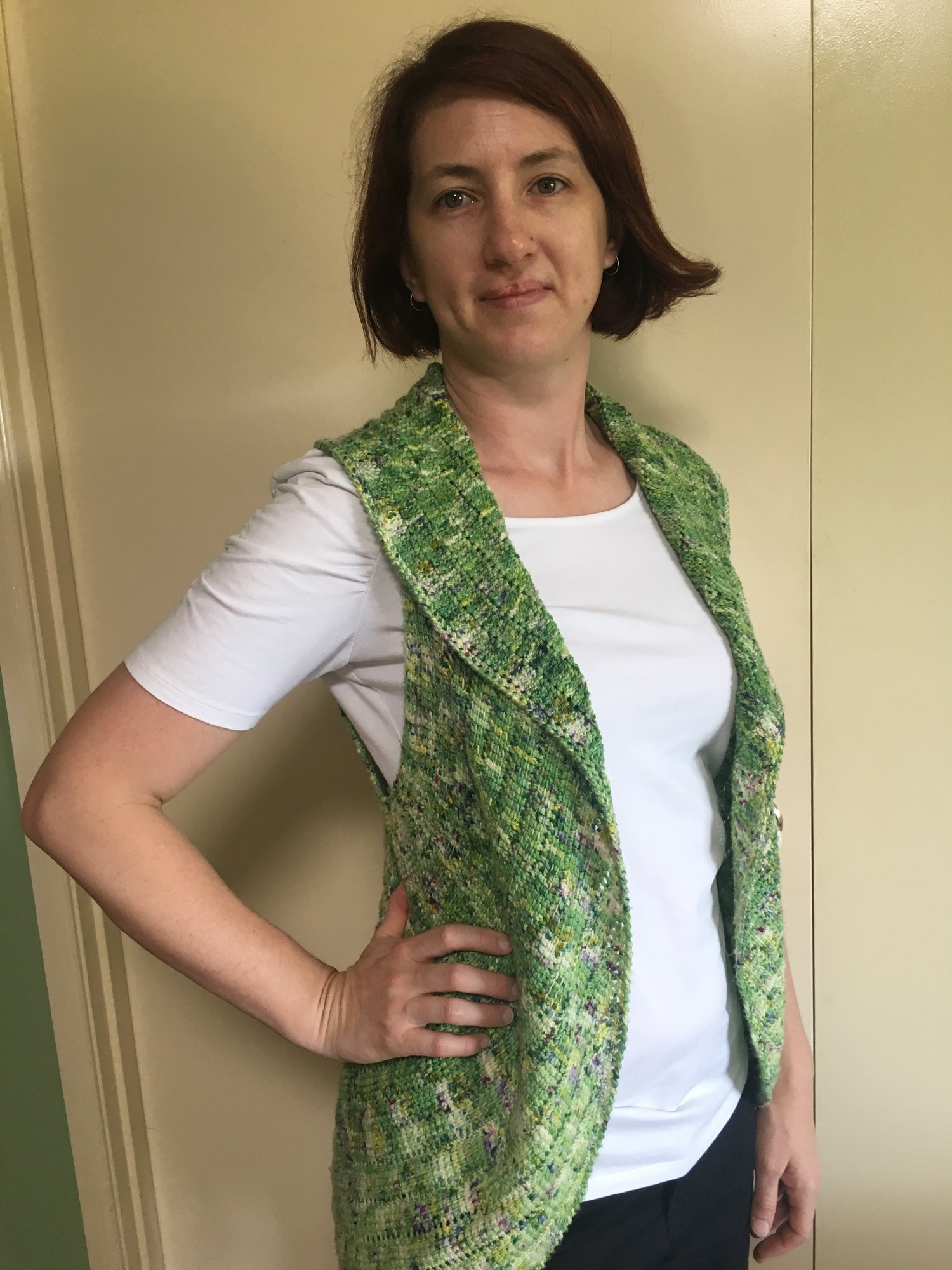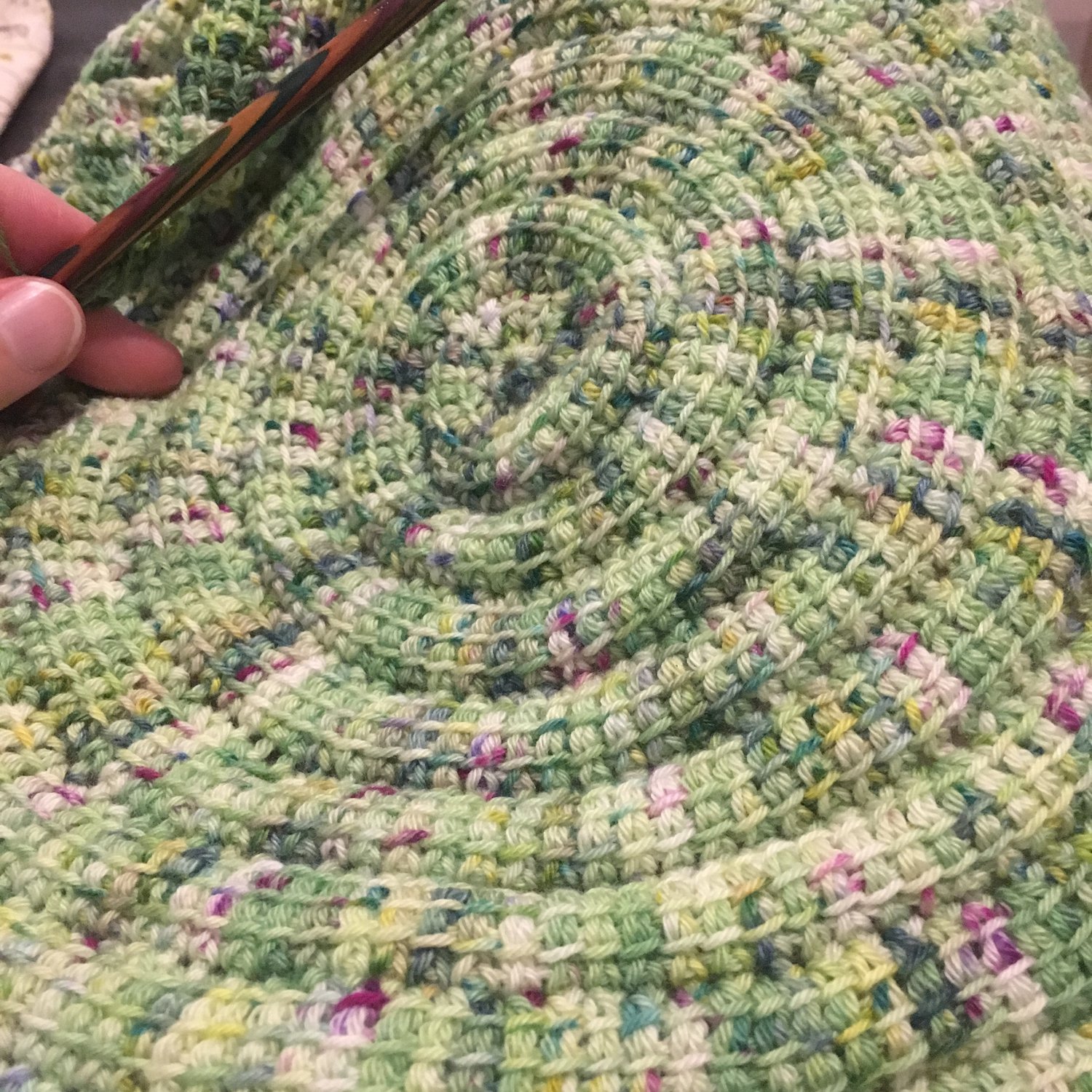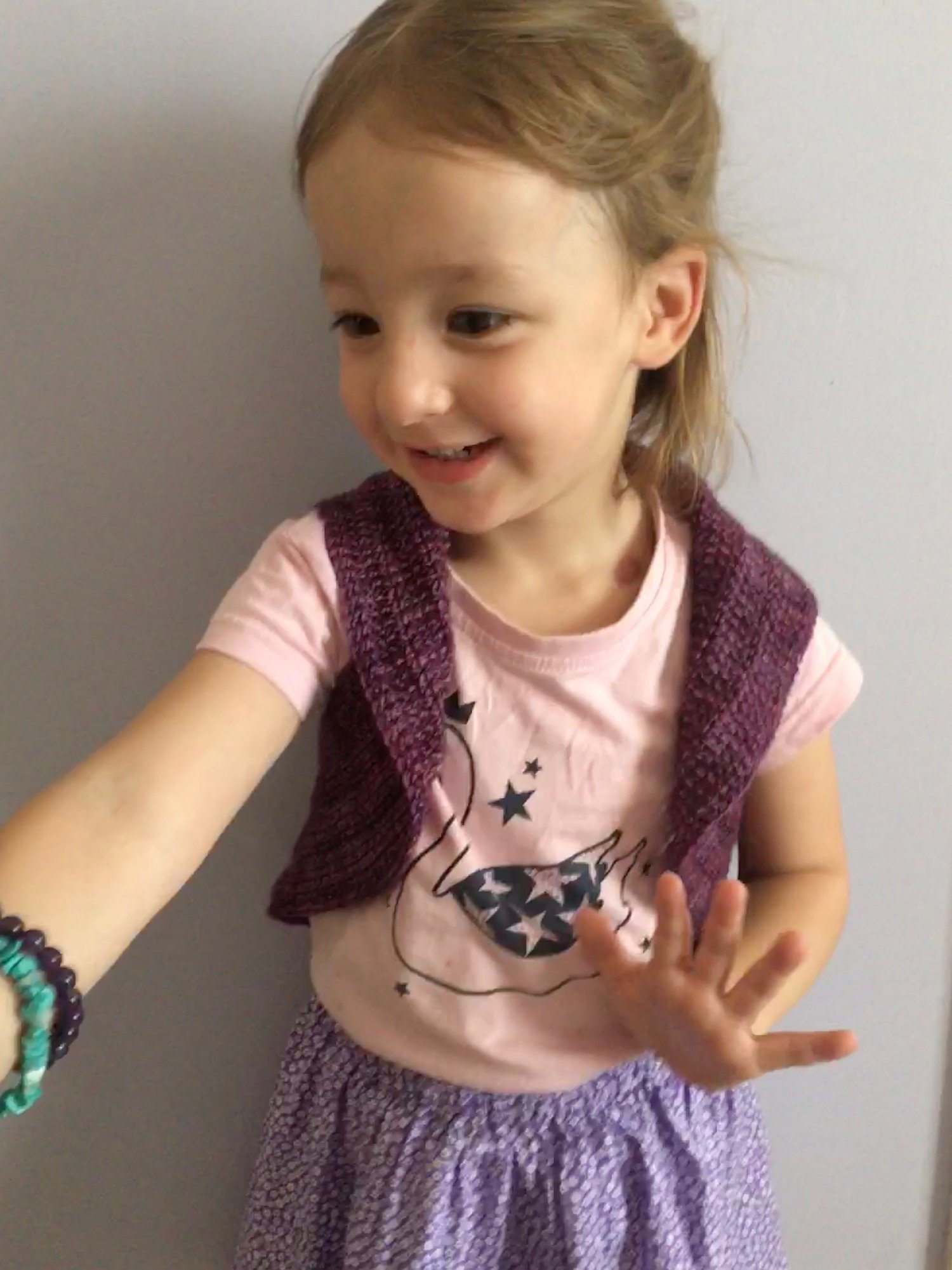 Whirligig Vest
On Sale
This product is a pattern for a tunisian crochet spiral vest.

The Whirligig Vest is a joy to make. It has simple repeats that require little brain capacity but works into something just a little bit special.

The pattern developed from my prototype 'Never-Ending Spiral Vest' that was written only for one size due to shaping in the butt area. The Whirligig Vest is simpler, allowing it to be made in basically any size you want, simply by changing which round to work the armholes.

Gauge is best tested by working the first couple of rounds and checking the measurements of each round. This is fully explained in the pattern.

Photo tutorials are included to introduce the concept of linked stitches. If you have ever made Tunisian entrelac or an Aoibhe-Ni shawl, this will be easy peasy for you.

4 ply sock yarn works best for this pattern because of the stretch and bounce it provides. I have worked one size in normal 4ply merino with a result I'm happy with - but sock yarn just pops.

You will need only 1 skein to work the baby and toddler size and 4 skeins to work a medium adult size. Yarn amounts will vary if you chose to add rounds or part rounds for length.