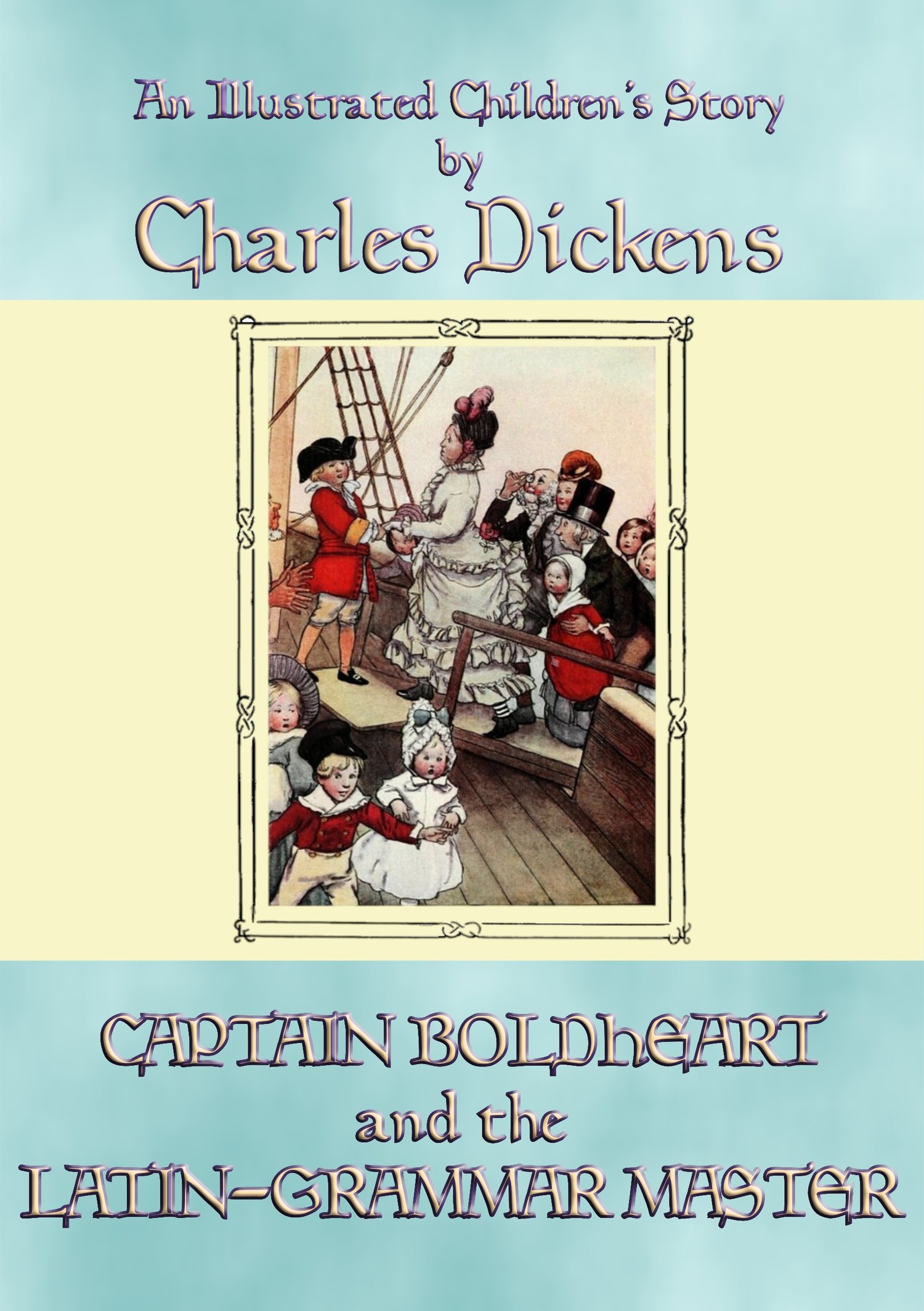 CAPTAIN BOLDHEART and the LATIN-GRAMMAR MASTER An illustrated children's story by Charles Dickens
On Sale
Pay what you want:
(minimum $1.00)
Allegedly from "The Pen Of Lieutenant Colonel Robin Redforth, Aged Nine" – but in reality written by Charles Dickens as book III of IV in a series titled a Holiday Romance.
The subject of our present narrative, Captain Boldheart, would appear to have devoted himself to the Pirate profession at a comparatively early age, although we are not informed exactly how early. Nevertheless, we find him in command of a splendid schooner of one hundred guns, loaded to the muzzle, and he was yet to celebrate a party in honour of his tenth birthday!
It seems that our hero, considering himself spited by a Latin Grammar Master, demanded the satisfaction due from one man of honour to another. Not getting it, he privately withdrew his haughty spirit from such low company, bought a second hand pocket pistol, folded up some sandwiches in a paper bag, made a bottle of Spanish liquorice water, and enbarked on a career of valour.
What actually happened to Captain Boldheart and his crew? Was his honour assuaged or did he have to take more drastic action to obtain satisfaction? Just how far did he and his crew have to go? Did they visit any strange and exotic far-off lands on the way? Well, you'll just have to download and read this book to find out!
Charles John Huffam Dickens (7 February 1812 – 9 June 1870) was an English writer and social critic. He created some of the world's best-known fictional characters and is regarded by many as the greatest novelist of the Victorian era. Dickens's literary success began with the 1836 serial publication of The Pickwick Papers and he went on to be regarded as the literary colossus of his age. His works enjoyed unprecedented popularity during his lifetime, and by the twentieth century critics and scholars had recognised him as a literary genius. His novels and short stories enjoy lasting popularity.