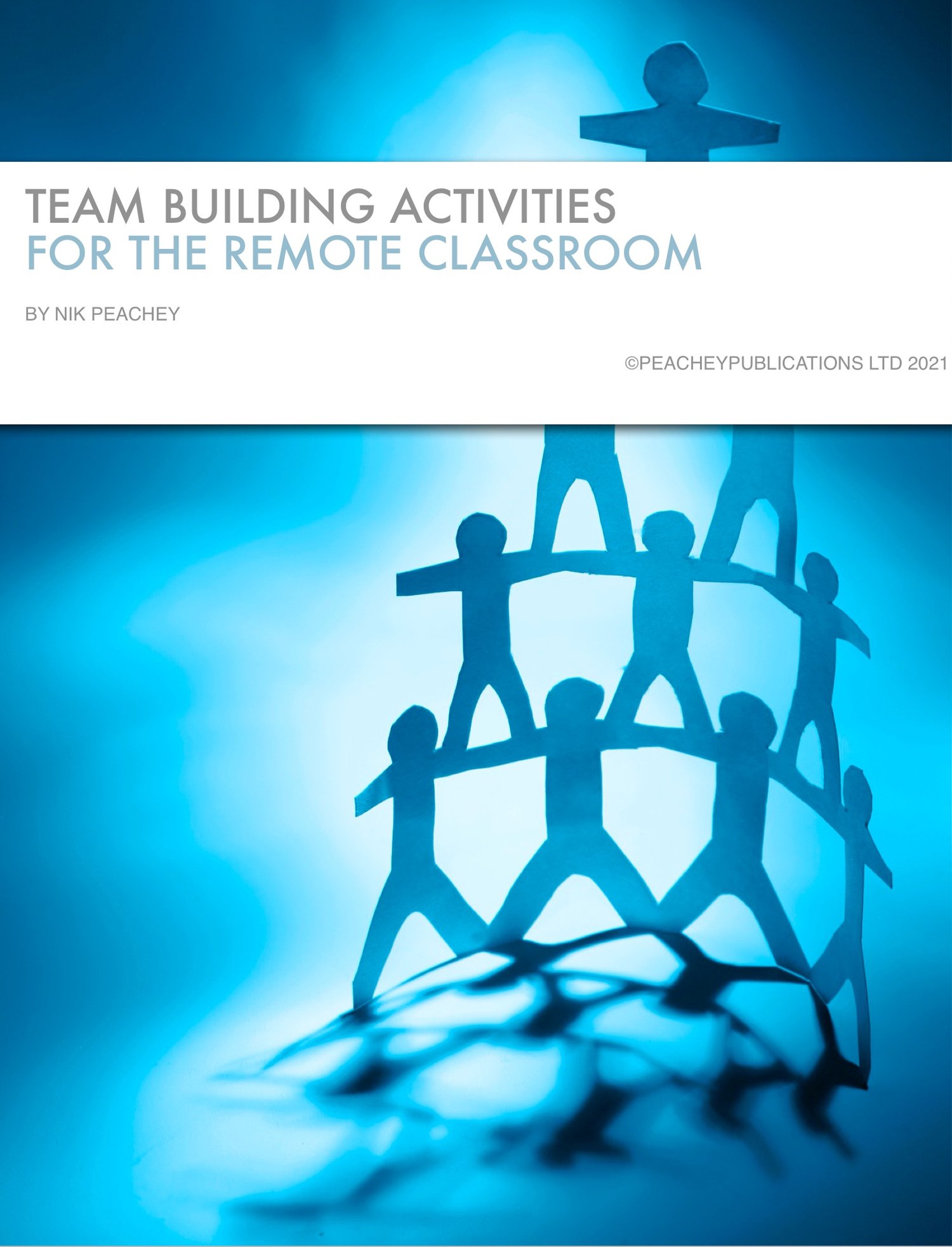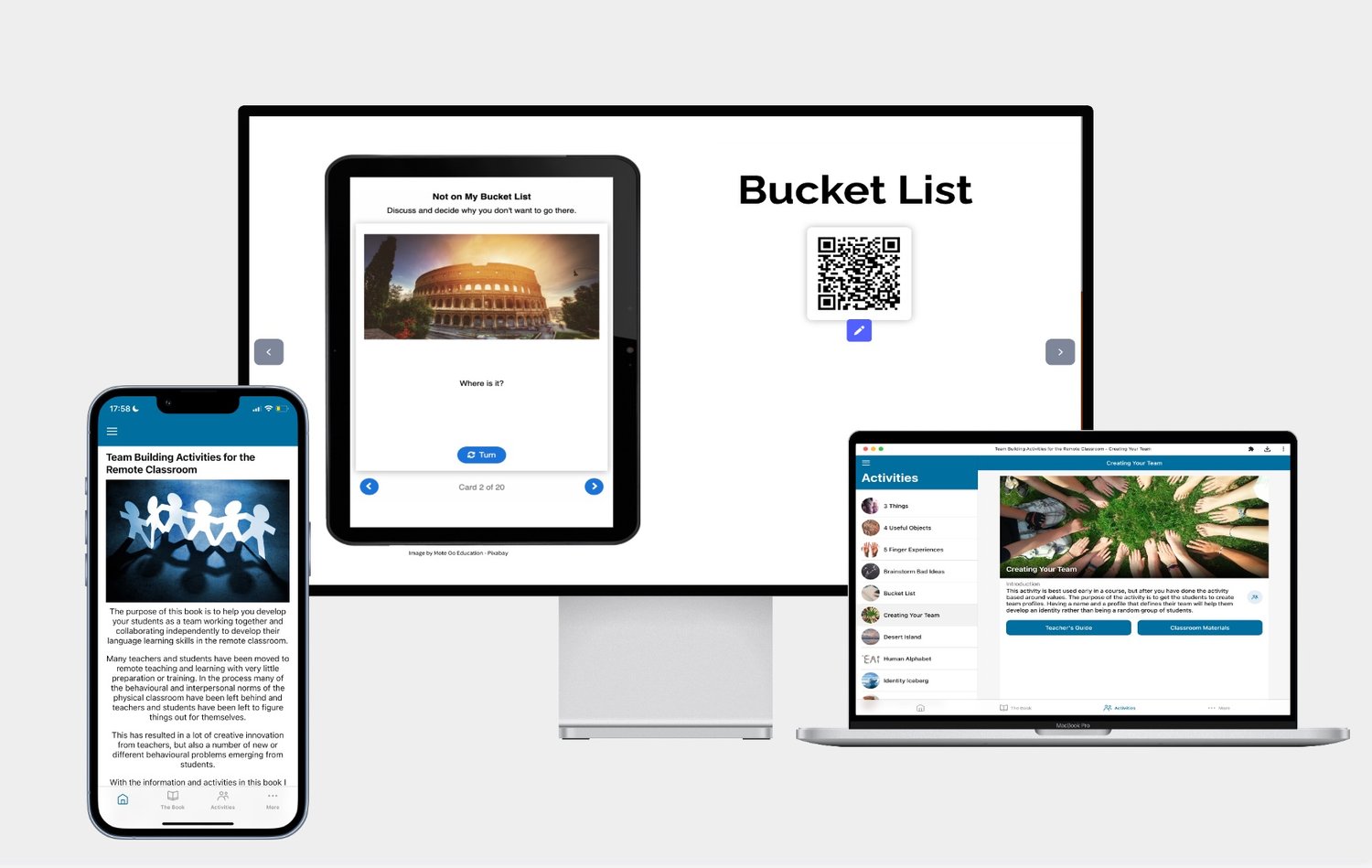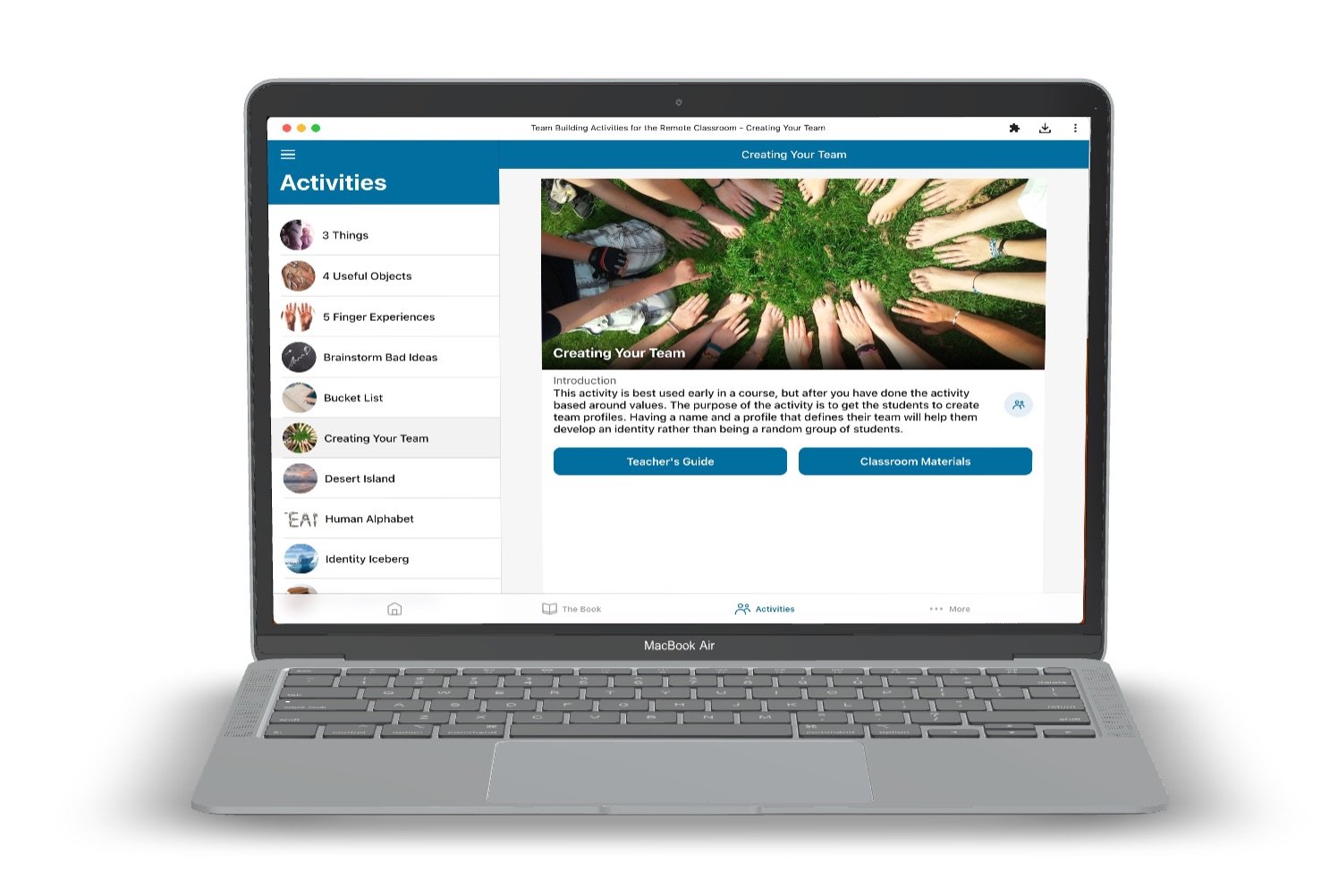 Team Building Activities for the Remote Classroom + App
On Sale
The purpose of this book is to enable socialisation in the remote classroom and to help you develop your students as a team, working together and collaborating to develop their language learning skills in the remote classroom.
Image: App version of the book on mobile and desktop
Many teachers and students have been moved to remote teaching and learning with very little preparation or training. In the process, many of the behavioural and interpersonal norms of the physical classroom have been left behind and teachers and students have been left to figure things out for themselves.
This has resulted in a lot of creative innovation from teachers, but also a number of new or different behavioural problems emerging from students.
With the information and activities in this book, teachers will be able to overcome the challenges of shifting to the remote classroom and fully develop the potential of this teaching medium to support and develop their students in an enjoyable and effective way.
The activities focus on tasks that will help students get to know each other better, bond as a team or teams, and define their own norms for working in the remote classroom.
The book contains 7 Chapters:
1. Onboarding Students for Remote Learning
2. Socialisation & Remote Learning
3. Dealing with behavioural Problems
4. Setting & Tracking Goals for Remote Learners
5. Digital Portfolios & Remote Assessment
6. Team Building Warmers
7. 20 Team Building Activities
You can also install the app version of the book on your mobile device and computer desktop.
Each of the 20 team building activities includes digital presentations and interactive worksheets designed for the remote classroom.
Nik Peachey - Pedagogical Director - PeacheyPublications Ltd