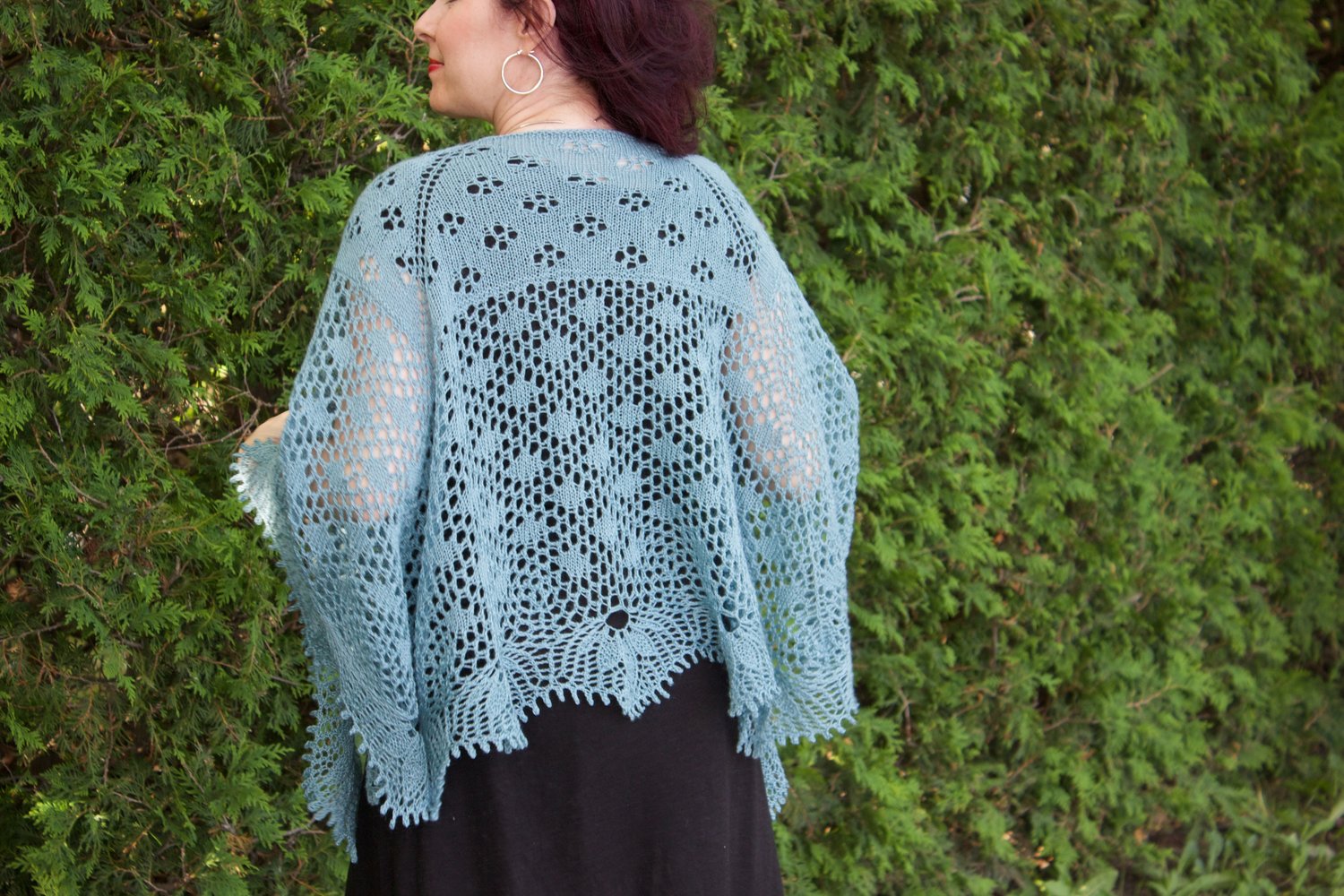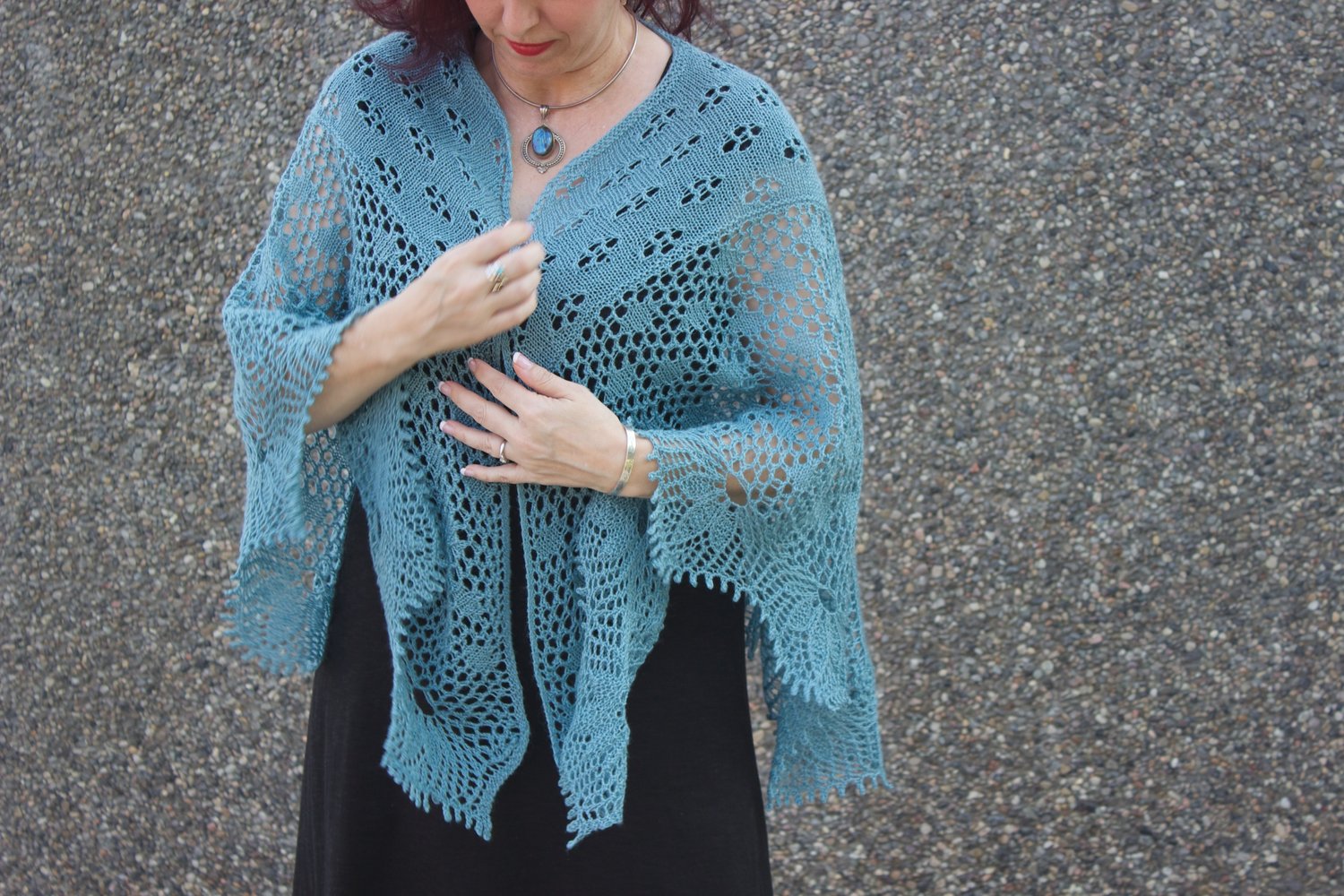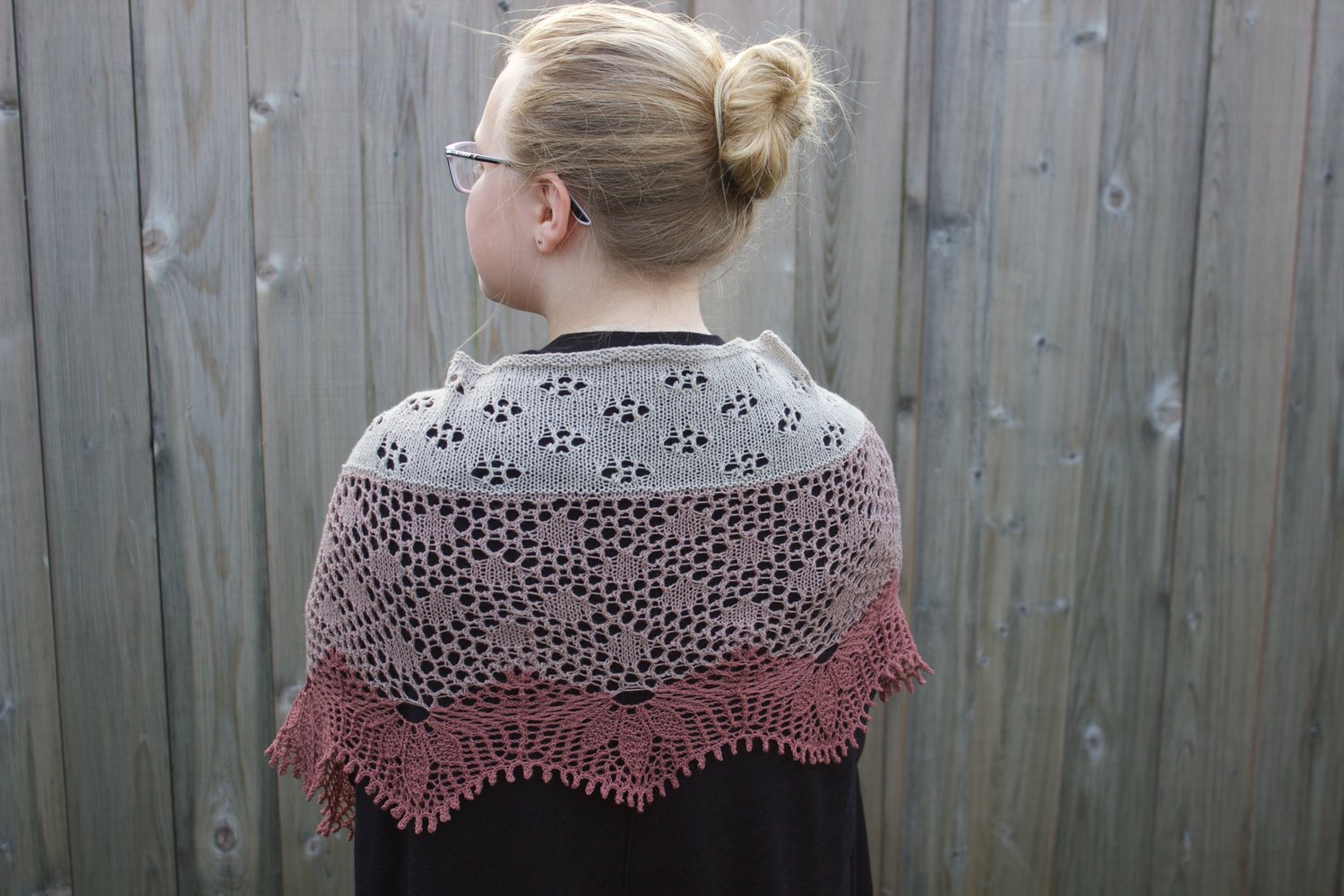 Echinacea Shawl Pattern
On Sale
This shawl is inspired by Chantilly Lace. Chantilly Lace typically has a background of hexagonal mesh with more solid design sections that are often floral, and the border is typically wavy and has an eyelash edging. In knitting, I've started with a stockinette background with diamond lace accents followed by a open mesh background with diamond stockinette accents. The shawl is finished with a wavy lacy floral border which reminds me of an echinacea flower. The optional bind off is picots, to mimic the eyelash edging.

The shawl is knit from the top down, and can consist of 2, 3, or 4 triangular sections. Two sections makes a triangular shawl notched at the top to sit on your neck. Three sections makes an enveloping shawl with a square notch at the top. Four sections makes a square shape, open on one of the diagonals, again with a notch at the top.

The approximate stitch count is:
Small (2, 3, 4 sections): 28000, 33000, 44000
Medium (2, 3, 4 sections): 40000, 49000, 66000
Large (2, 3, 4 sections): 53000, 67000, 90000

The yardage estimates for the small 2-section shawl are:
Light lace (~800-1000 yds/100g): 425 yds
Heavy Lace (~600 yds/100g): 625 yds
Fingering weight (~400 yds/100g): 700 yds

For more details on required materials, see the pictures.

There are 2 files:
Echinacea1.2.pdf - full pattern - good for printing in black & white
Echinacea1.2_color.pdf - full pattern with color added to the border chart to help differentiate the decreases - good for printing in color

This shawl was the subject of my 8th annual Tour de France KAL in July 2017.