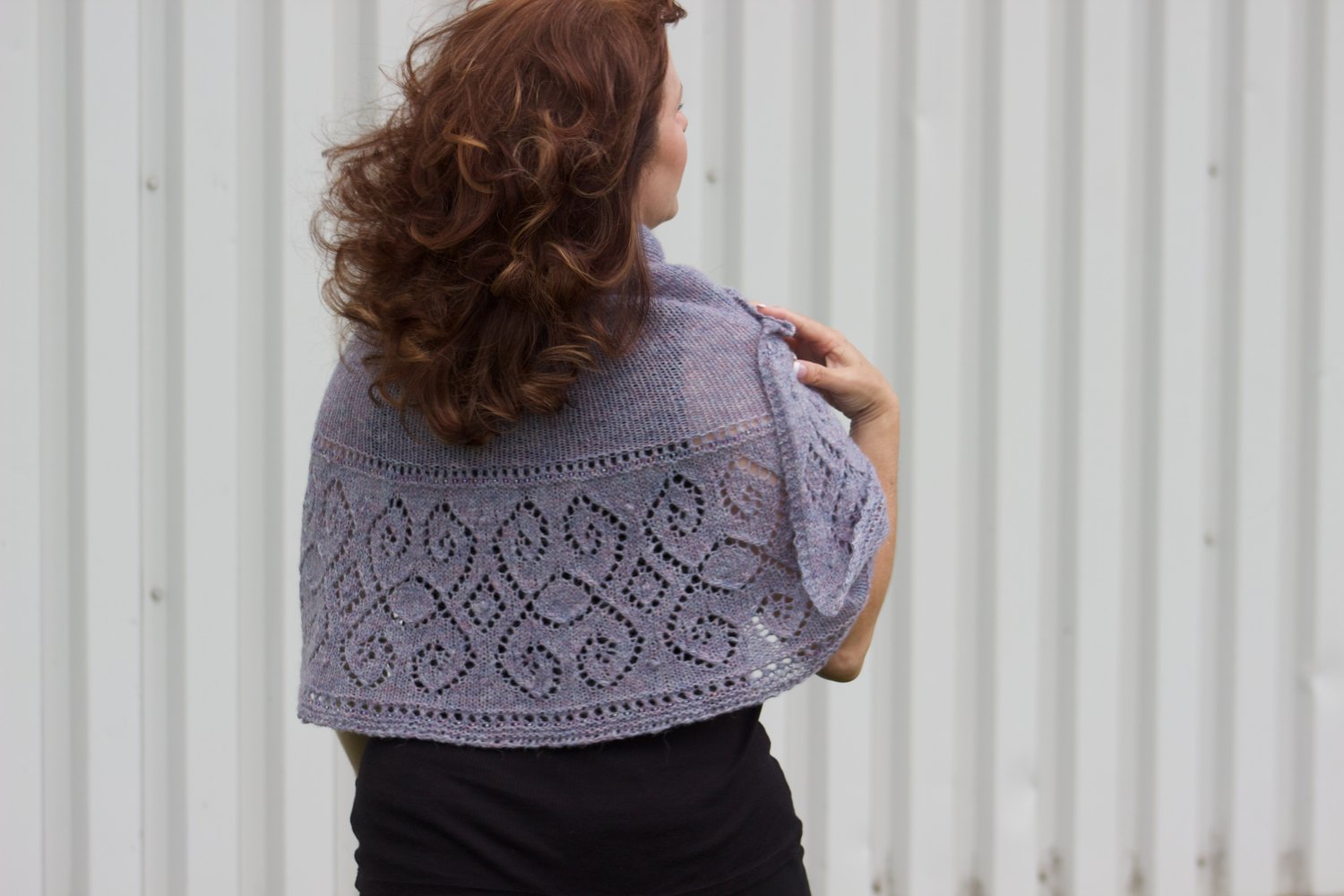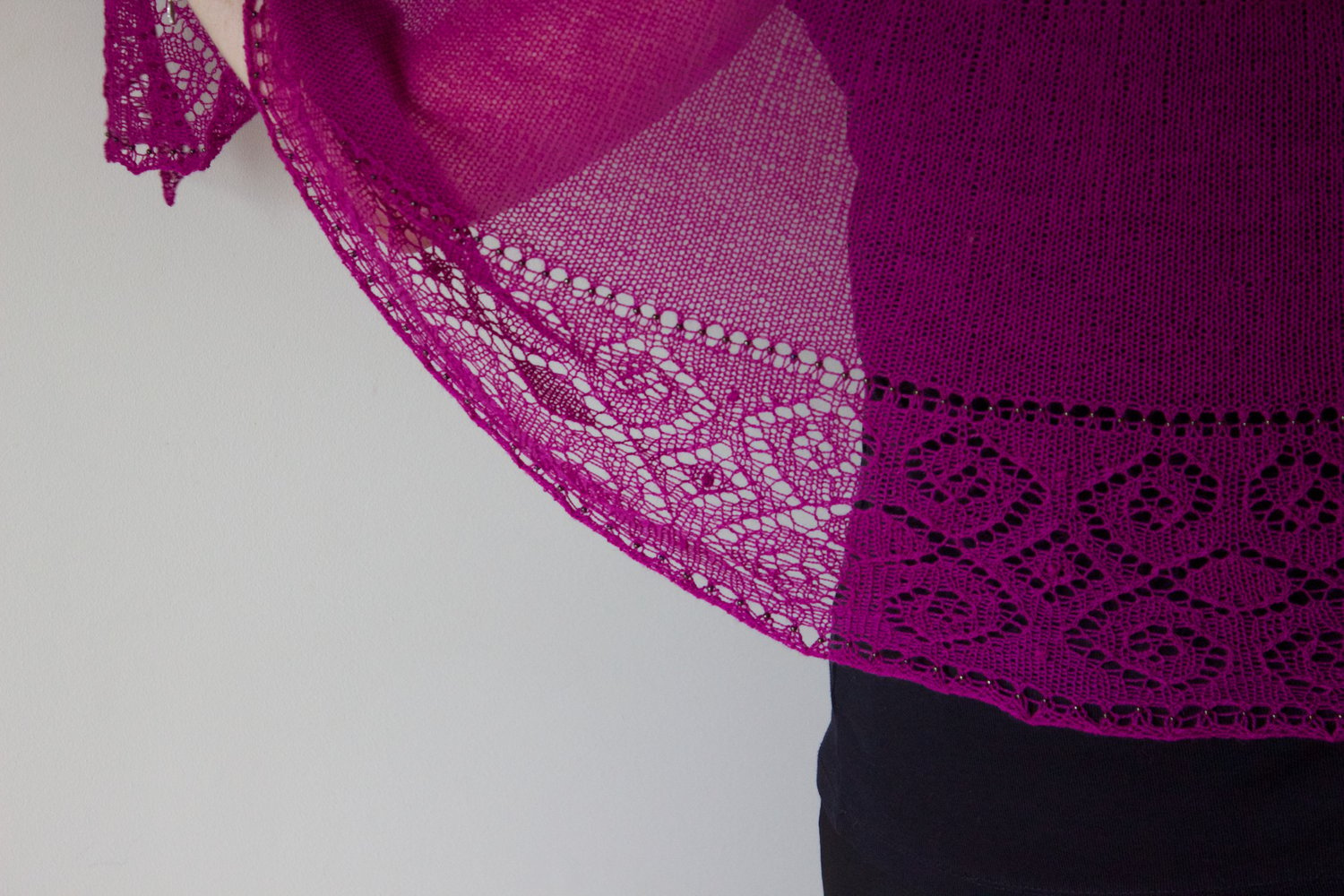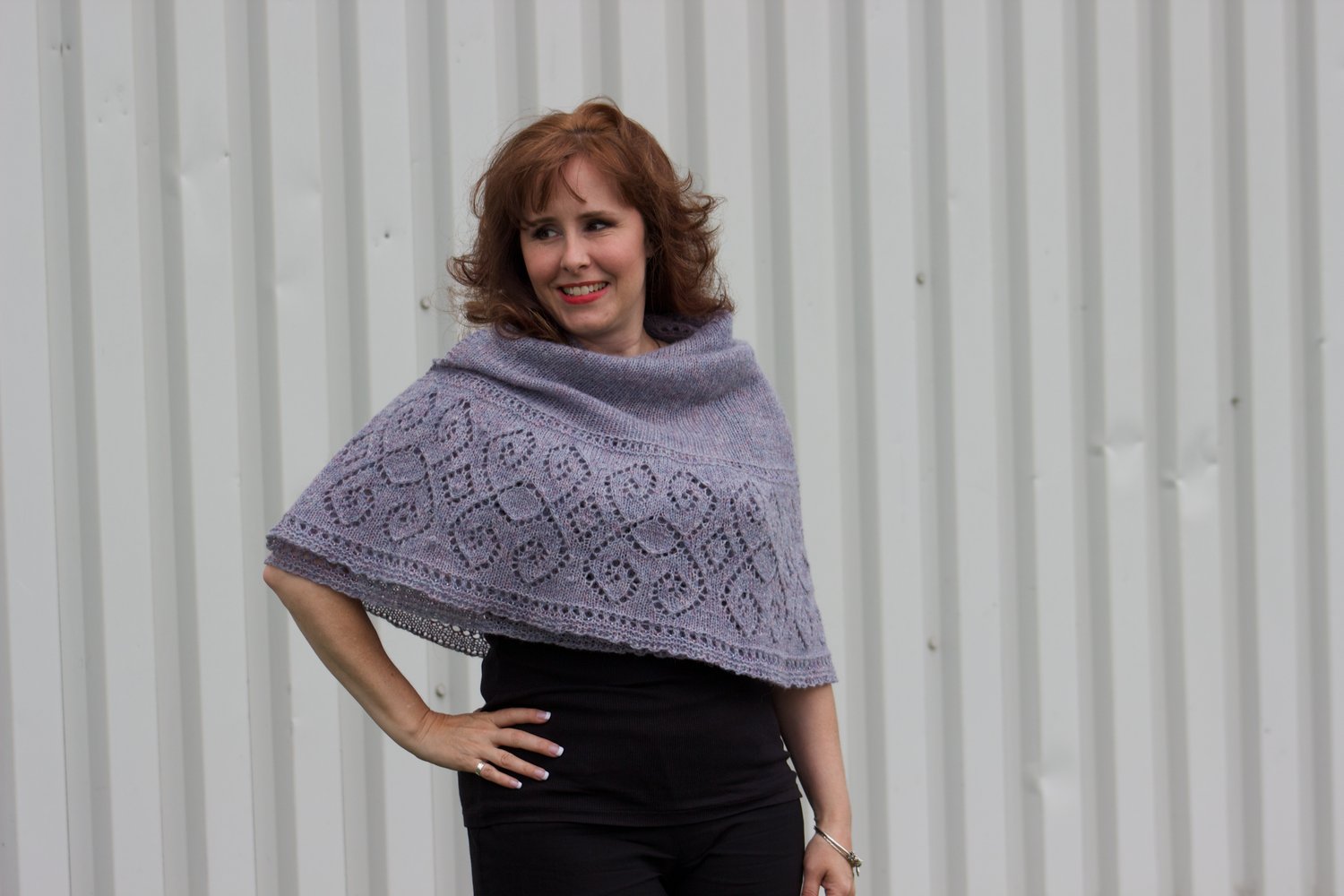 Labrouste Shawl Pattern
On Sale
This semi-circular shawl was inspired by the ceiling of the
Henri Labrouste reading room of the Bibliothèque Nationale
in Paris. I first read about the room in a book about French ironwork, but when I looked for more pictures online I fell in love with the finished ceiling.
The shawl suggests part of one of the domes and the lace border is adapted from the curving bands of designs on the ceiling.
This pattern was the subject of my 2015 Tour de France KAL. There's a lot of simple knitting involved, which is great for watching the Tour de France!
Sizes
Small lace: 600-700yds (549-640m), 48" wide x 16" deep
Small fingering weight: 675-726 yds (617-663m), 71" wide x 29" deep
Large lace: 900-1000yds (823-914m), 66" wide x 23.5" deep