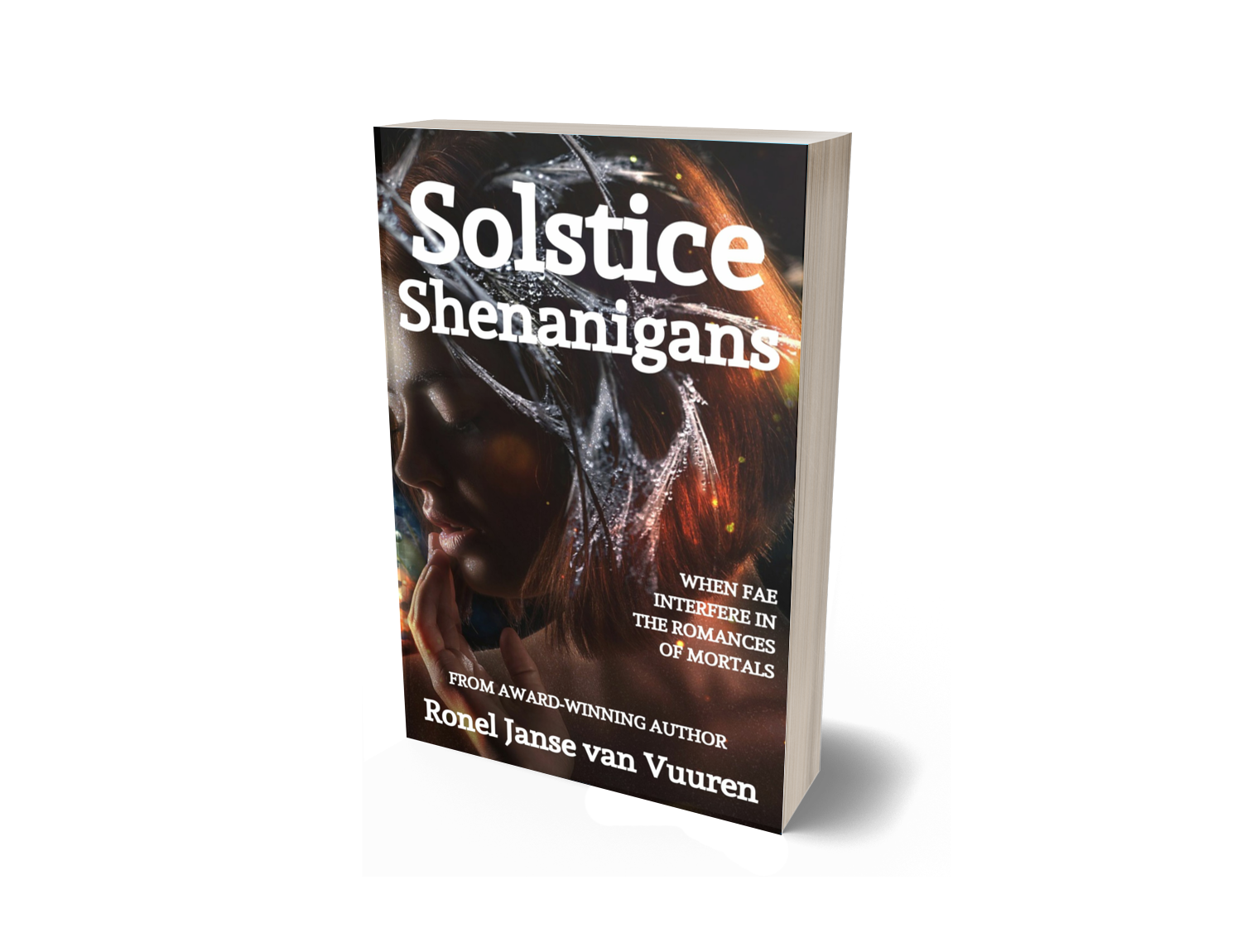 Solstice Shenanigans eBook
On Sale
$0.99
eBook (mobi. ePub & PDF)


Two women. Two stories. Lives forever altered.
Fate is a faery on a mission; several missions, in fact. It is her job to make sure that humans receive their just deserts. Usually she helps. But something about this assignment makes her show her claws… Carla is just the type of human she detests: selfish and self-righteous. Perhaps Fate enjoys her job just a little too much when left to her own devices.

Somewhere else, pixies take up their plight to torment humans at an old country hotel. When they're done, the mortals in question will either be better for their interference… or dead. If Lynsey is successful in breaking the spell, she can save her friends and her one true love. But is her knowledge of folklore enough?

The walls between Realms are thinning and no-one is noticing. Or if they are, they don't care or pretend it isn't happening.

Scroll up to buy now to find out how Carla and Lynsey will deal with the fae interfering in their lives.

*This is the seventh book in the Faery Tales series.