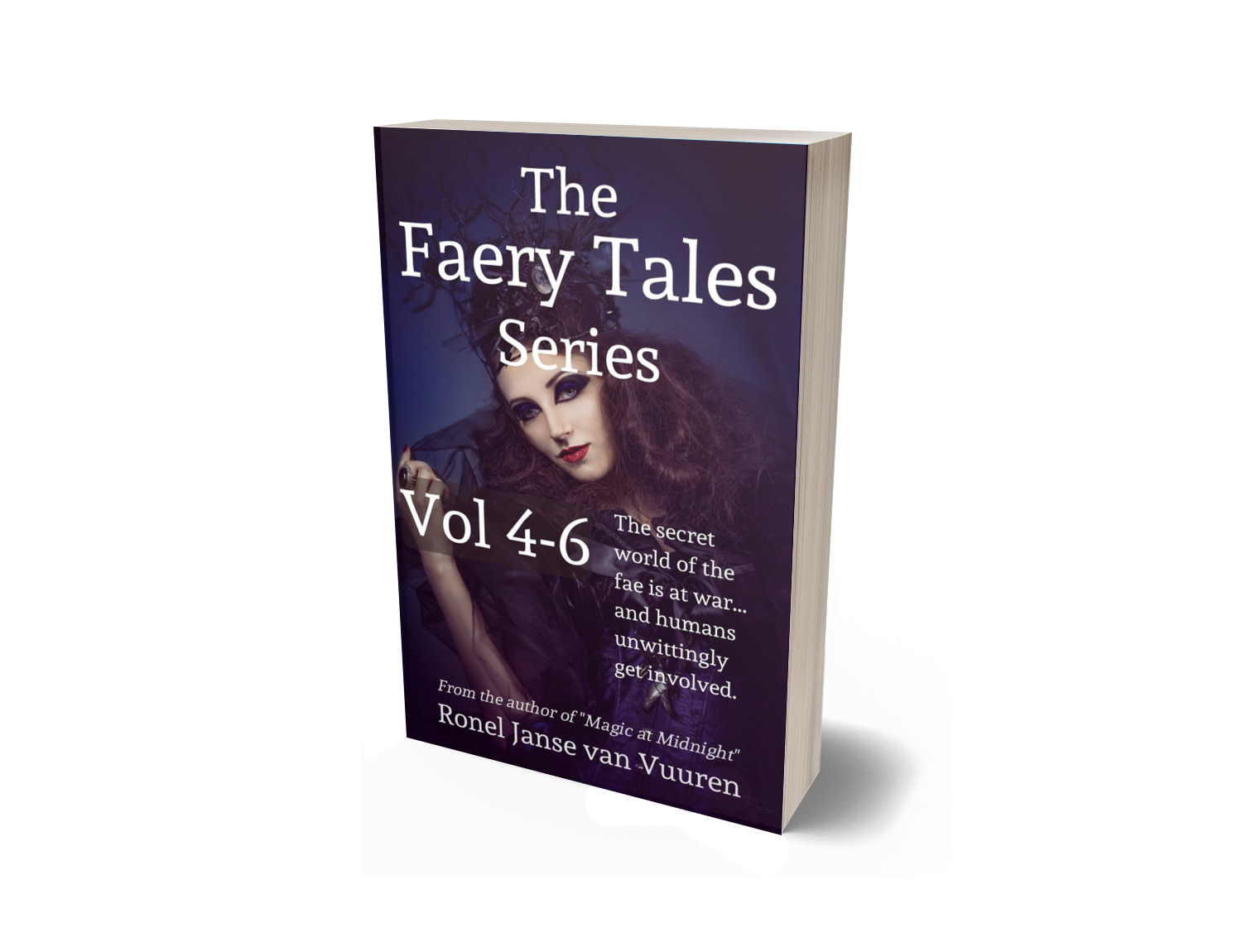 The Faery Tales Series volume 4-6 eBook
On Sale
$2.99
eBook (mobi. ePub & PDF)


Raging fire.
Searing cold.
Magic running wild.

Humans with magic use their gifts to fight against the fae… While those without magic, only have their knowledge of folklore to protect them.

Seemingly disjoined, these tales come together to show how Realms collide – foreshadowing what's to come for Man, Fae and Nature.

Can they survive this onslaught?

And who is behind it all?

Scroll up now to buy and embroil yourself in danger and magic while figuring out who is staging this coup.

*Books 4 to 6 in the Faery Tales series.