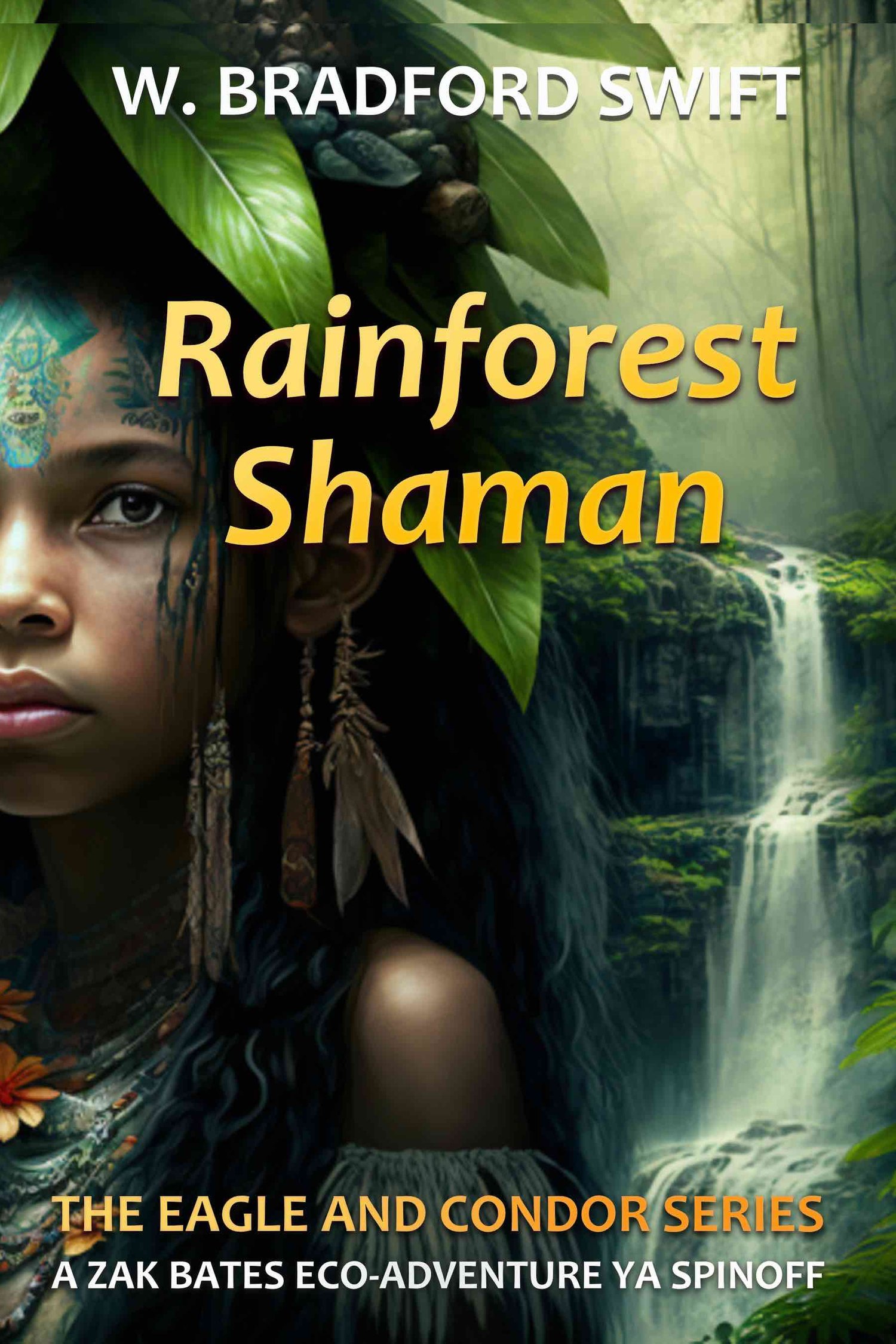 Rainforest Shaman: An Eco-fantasy Novel
A young girl, chosen by the spirit animal of her shaman grandfather to follow in his footsteps...

A young man on a journey into the unknown to save his life...

A vital part of the world under assault from dark forces of the modern world...

Immerse yourself in the lush world of Rainforest Shaman, the first book in The Eagle and the Condor Trilogy. Experience the thrilling eco-adventure and the gripping challenges of Iya, a young indigenous girl chosen as the first female shaman-in-training, while harboring an extraordinary secret linking her to the plant world.

Journey with Luk Bates, a man battling cancer, as he ventures into the Amazon seeking a shaman's help, and witness the unexpected perils he faces along the way. Follow Zak Bates and the Eco-Adventure Team, who are guided by a magic cat and a flying dog, as they respond to the pleas of endangered animals and join forces with unlikely allies.

Delve into the rich tapestry of the Ecuadorian rainforest, where Indigenous culture, shamanism, and the spirit of conservation meet. Amidst the multicultural backdrop of this young adult eco-fantasy, our heroes must confront the destructive forces of the mega-corporation, Consolidated Enterprises, and their devastating environmental impact.

Will these three disparate groups unite in time to protect the fragile rainforest ecosystem from ruin?

Join them on their journey, and be inspired by their resilience and determination. Embrace the power of environmentalism, and answer the call to protect our planet. Dive into Rainforest Shaman now, and let the adventure begin! Preorder today and save 60% off the retail price.