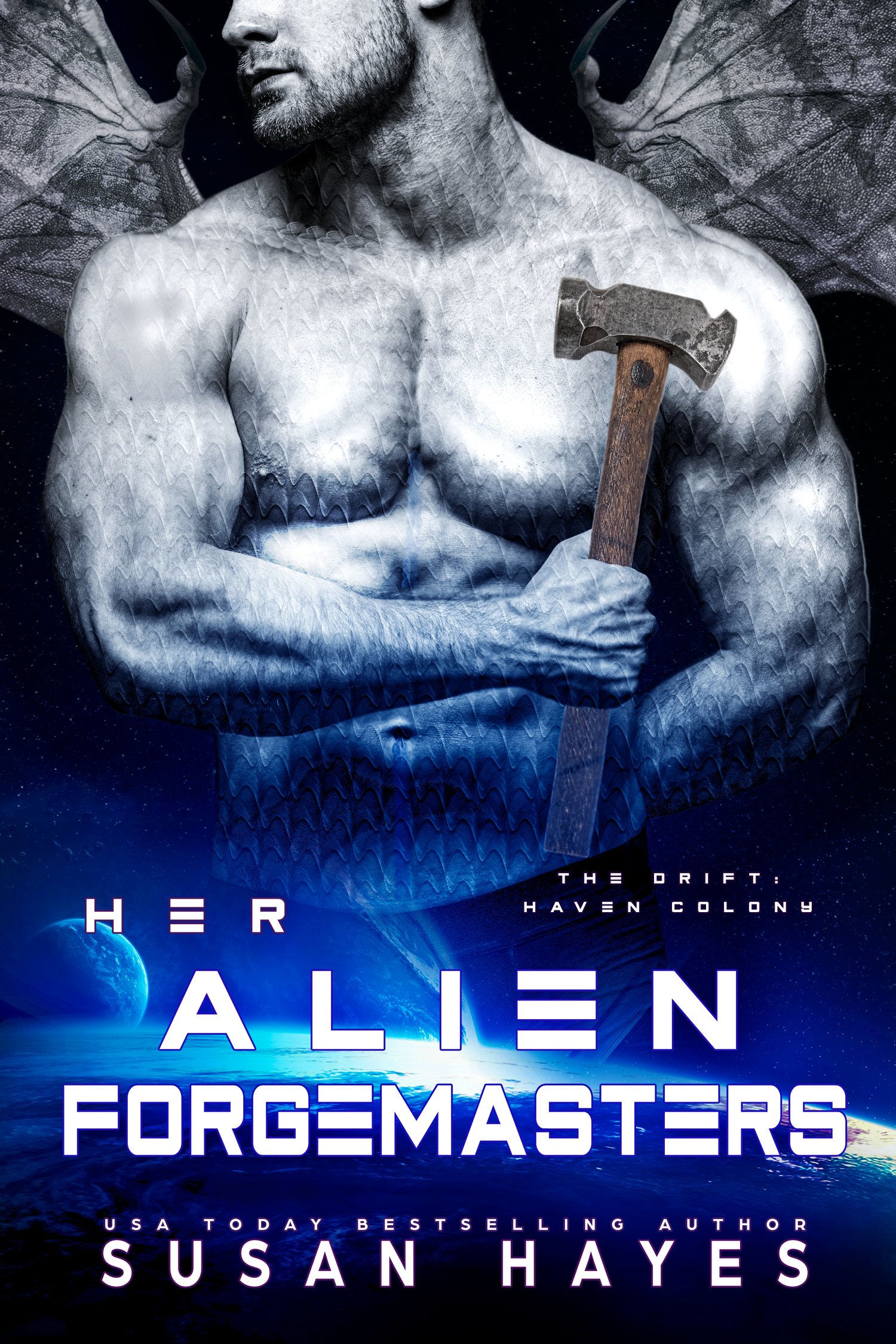 Her Alien Forgemasters - The Drift: Haven Colony 3
On Sale
She doesn't do mornings, cardio, or long-term relationships. Then her mates walked into her bar…

 Anya couldn't be happier. Her tavern is packed every night, her staff is amazing, and her nosy mother is busy hauling cargo on the far side of the galaxy. It's taken her years of work to reach this moment, and she's ready to relax and enjoy the ride.

The last thing she needs is a romance to mess up her plans. She's managed quite well without a man in her life, so why did the universe send her two?

He'd always known they'd find their destined mate. He just never imagined she'd be human.

 Tra'var loves his new life. Haven colony isn't perfect, but it's far better than the unchanging, inflexible society they left behind. Here everyone is free to be themselves.

All that's missing is the female who will complete their triad and forge them into the family he's always dreamed of… but he wasn't prepared for Anya. She wasn't anything like he'd expected, even if she might be everything they need.

He's been an outcast his whole life… what female would ever want him?

Damos can transform ordinary steel into anything from weapons to ornaments, but he'll never be able to change the one thing he truly wishes he could… himself.

Born flawed in a society where genetic perfection is the standard, he's only been tolerated but never accepted. Haven might be different. But when Anya learns the truth, will she see past his flaws and embrace him as her mate?