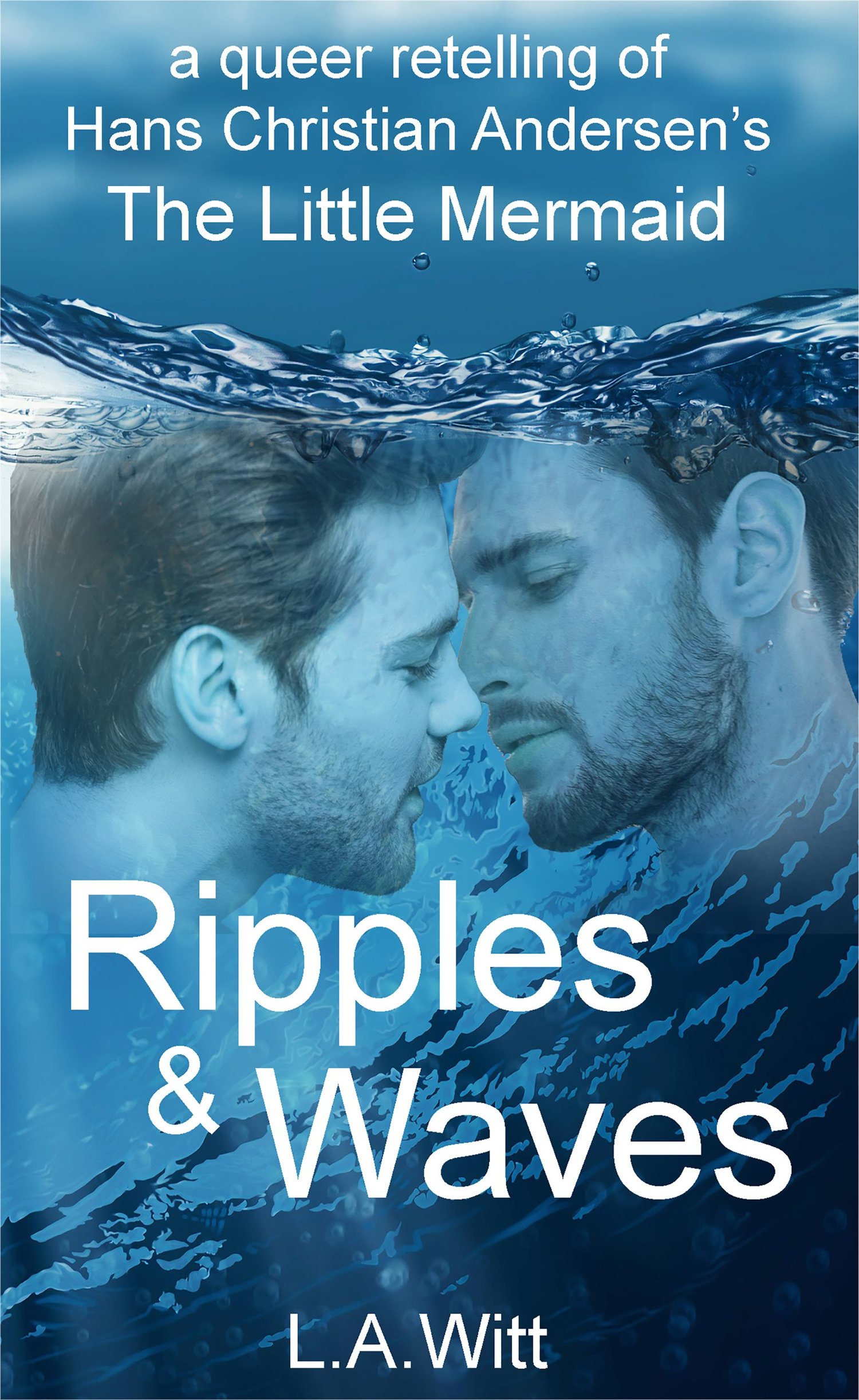 Ripples & Waves: A Queer Retelling of Hans Christian Andersen's The Little Mermaid
Colin Everroad should be dead, but after his lobster boat founders during a violent storm off the Maine coast, he wakes up on a beach. He's cold, but unscathed… with strange memories of a face he can't conjure and a voice he doesn't recognize.
No one can explain it, but a friend suggests Colin was saved by one of the mer. Except the mer don't exist. Do they? But… that face. That voice. Someone was in the water with him. Someone saved him. If not a mer, then who? And whoever it was, Colin wants to see his face.
Lir broke protocol by rescuing a land person, but he couldn't just let the man drown. When he disobediently resurfaces to see his beautiful land man, he knows it's only a matter of time before he's forbidden to leave the depths again.
One clandestine visit turns into more. Soon, Colin and Lir are meeting at the shore as often as possible, and the connection between them deepens. The only problem is that neither can live in the other's world. Or can they?
Then Lir finds a way for them to be together, but only for a little while… and at a cost. As time grows short, they have to choose: does Lir return to the sea and never see Colin again, or stay forever with the man he loves in a world that will never love them?
Ripples & Waves is a modern, queer retelling of Hans Christian Andersen's The Little Mermaid.