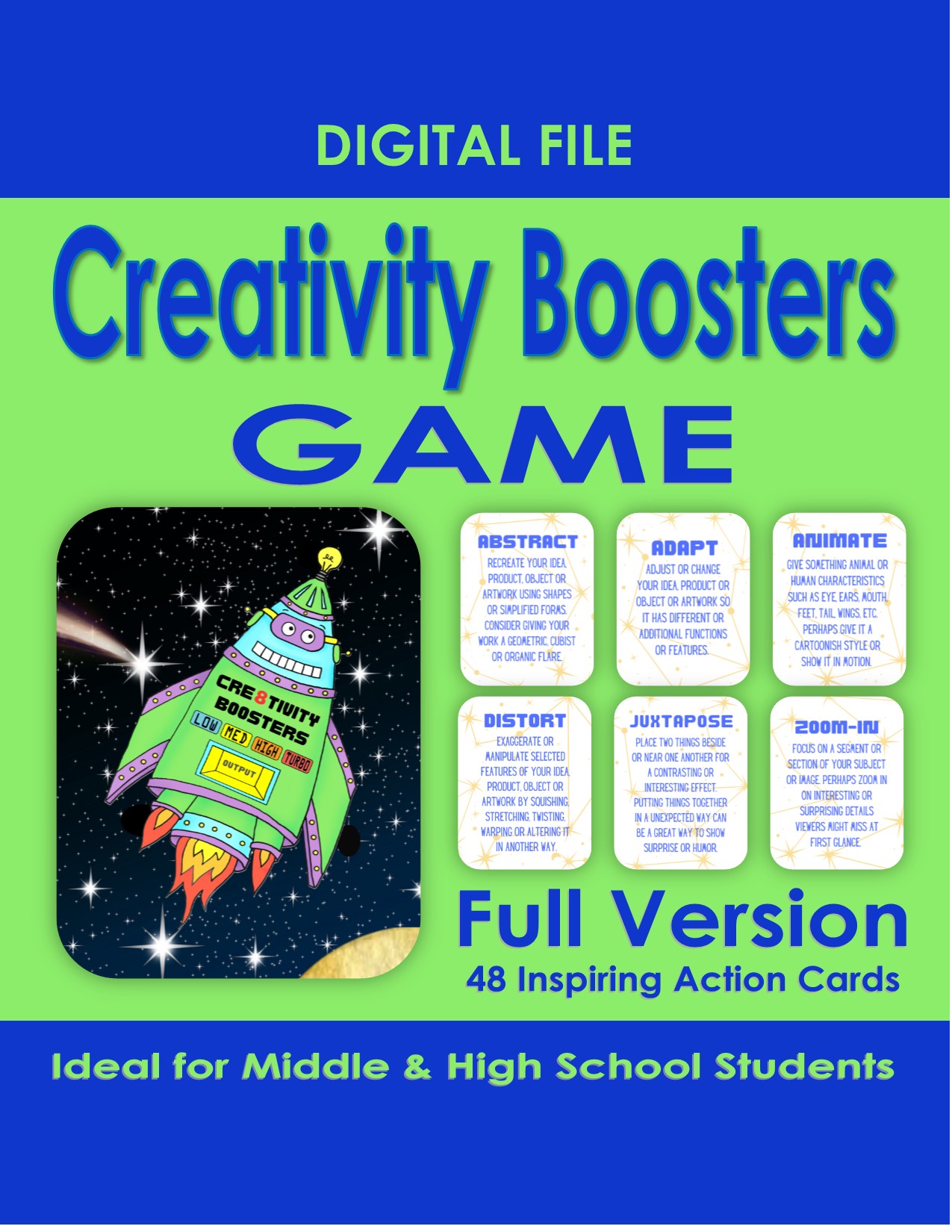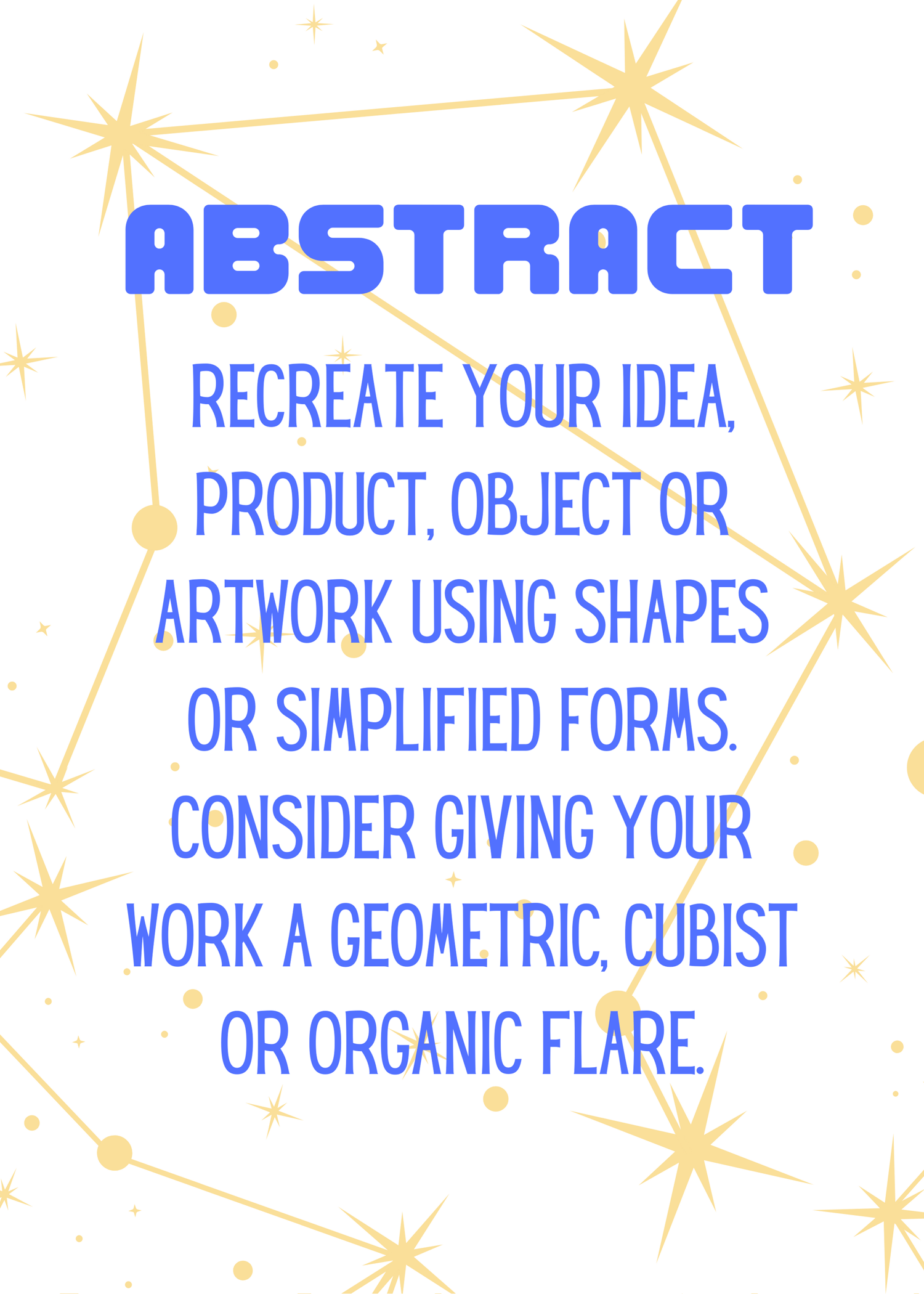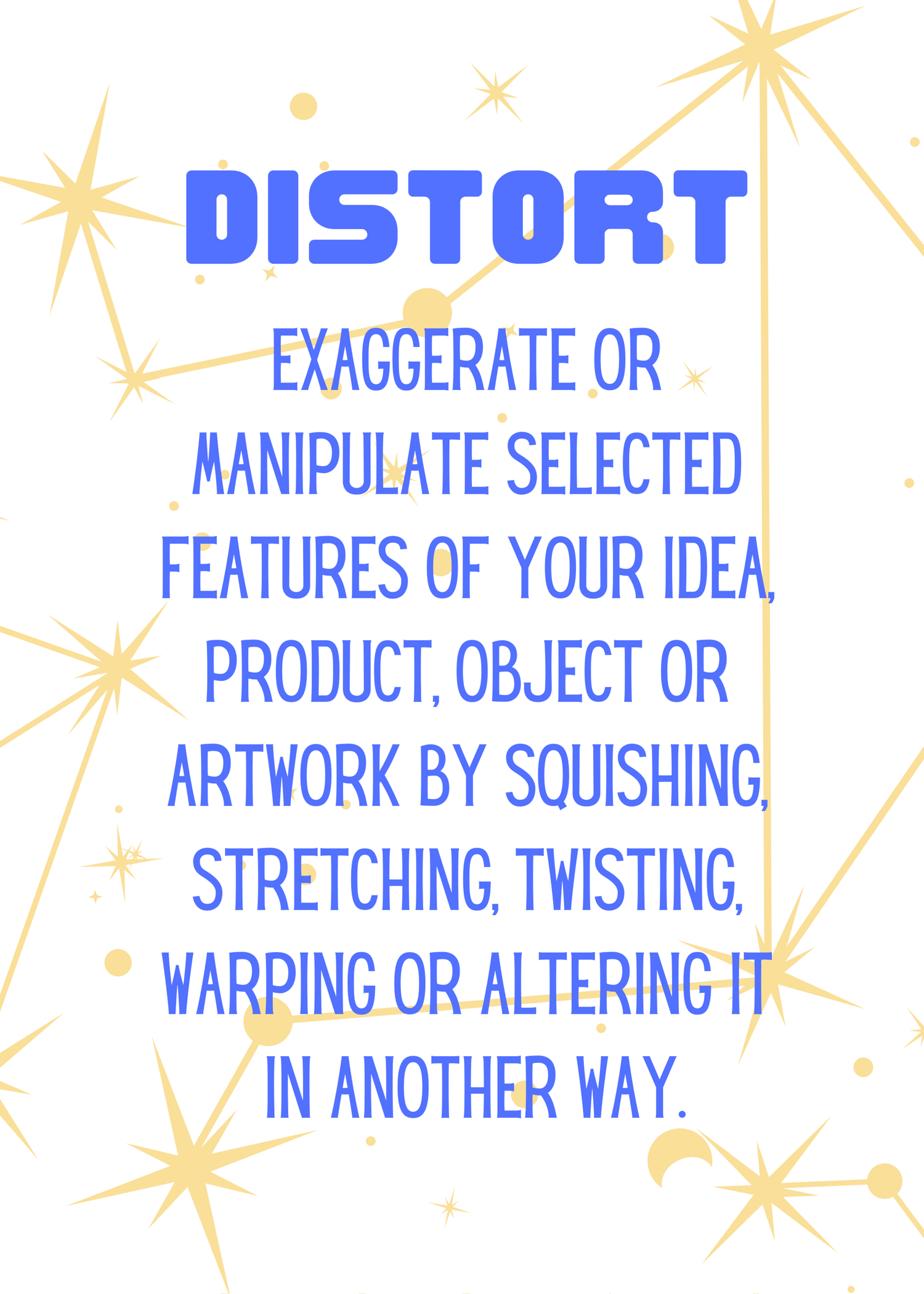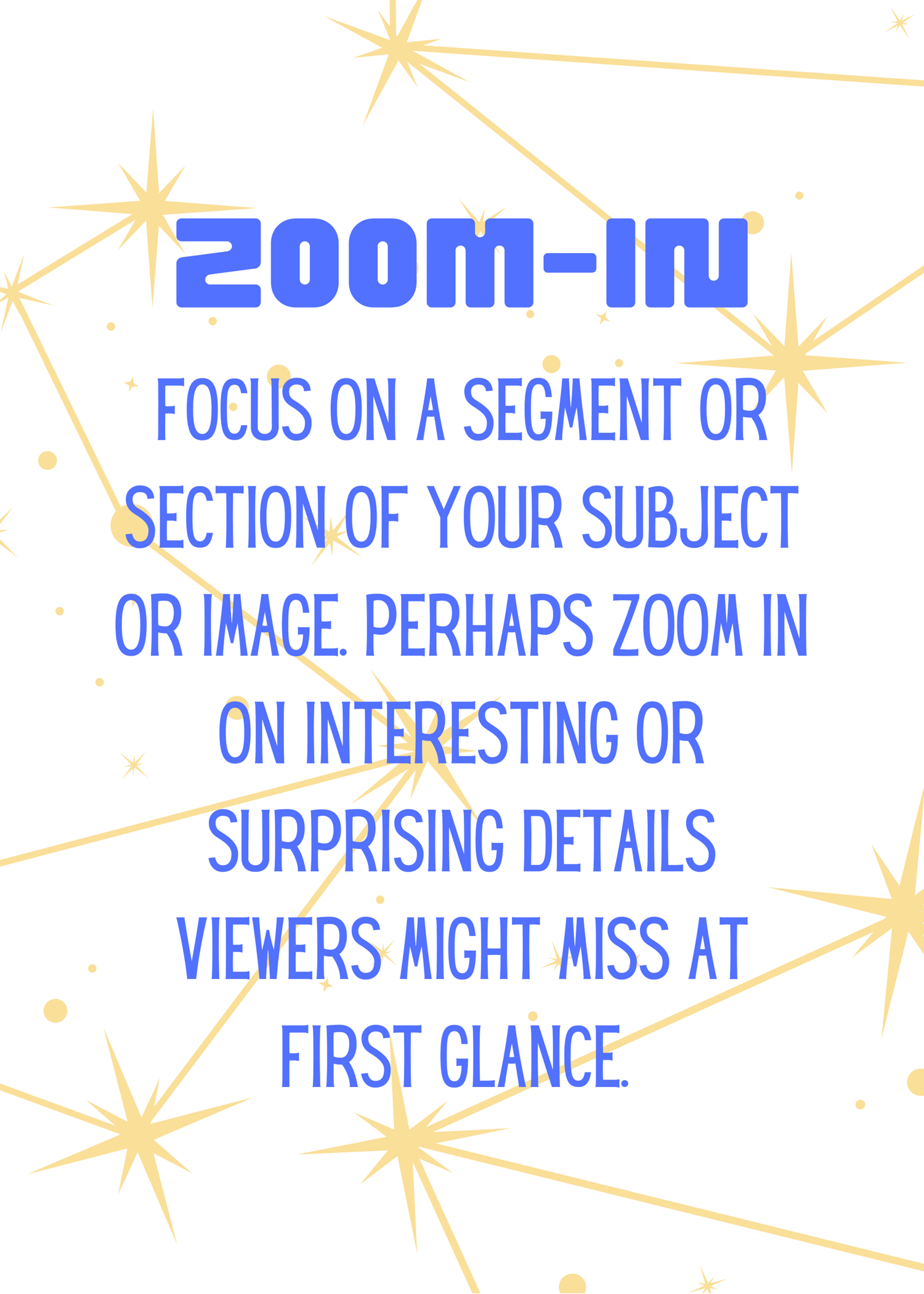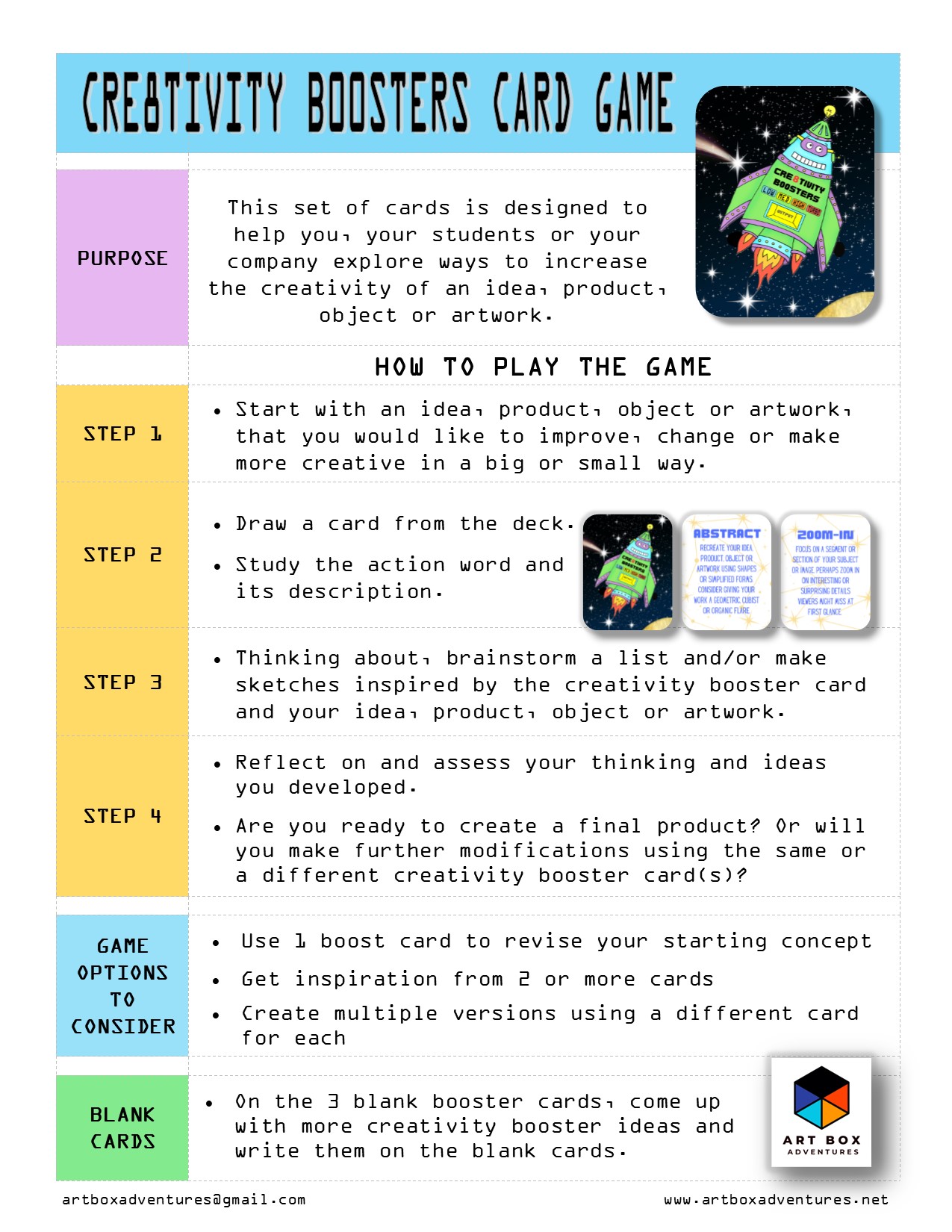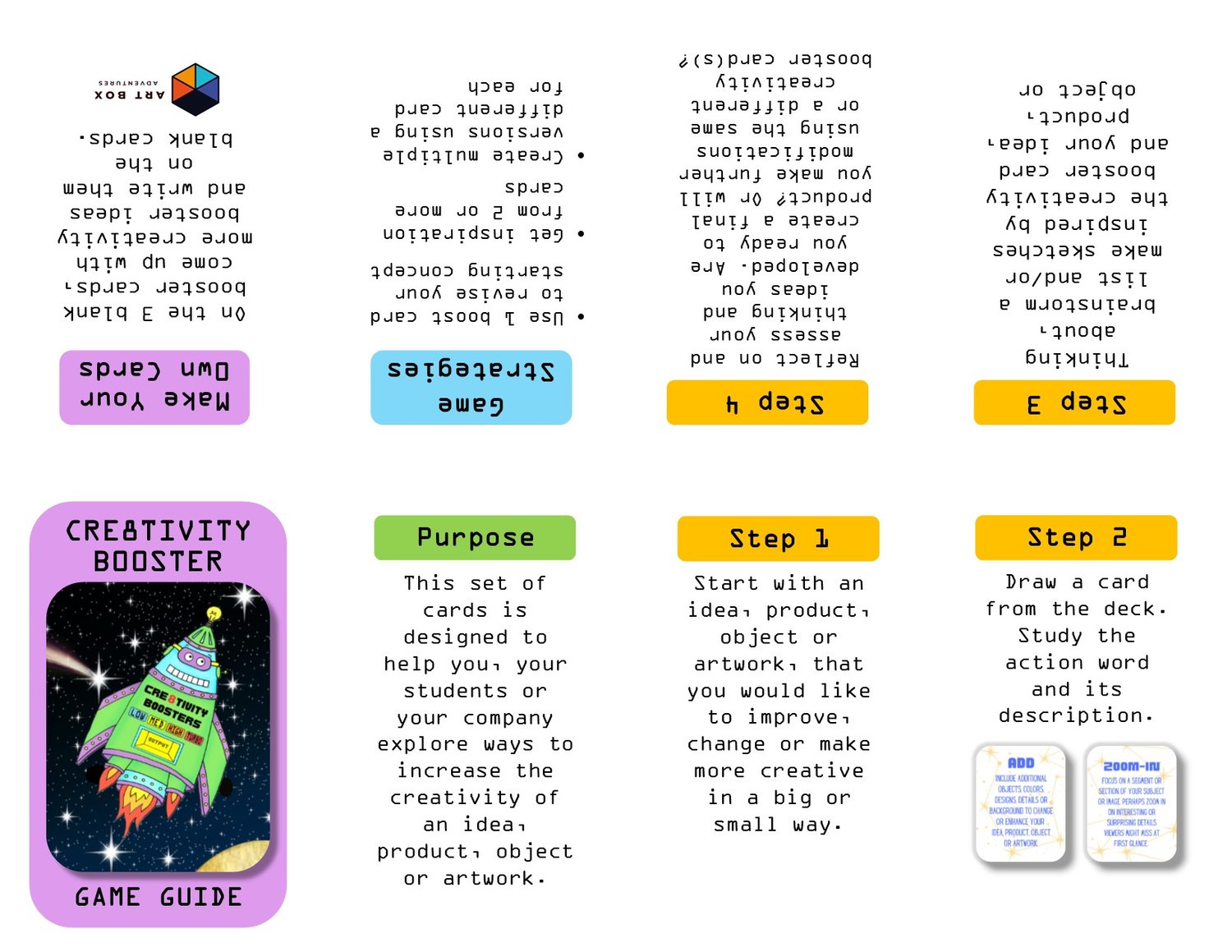 DIGITAL Version of the CREATIVITY BOOSTERS Card Game with 48 Cards
On Sale
DIGITAL VERSION of the CREATIVITY BOOSTERS Card Game
(Full Version with 48 Creativity Booster Cards)
This card game can be used in a variety of ways to help you, your students, company, group or business to push your ideas, products, objects or artworks in new directions or improve them. The deck includes 48 cards each with an action word and description, plus 3 blank cards that you can write on to include additional strategies.
Quantity: 
There are 54 cards in the deck
48 strategy booster cards in alphabetical order
3 blank strategy booster cards
1 directions card
2 informational cards
INCLUDED
DIGITAL VERSION OF CARD GAME (58 page PDF)
ALSO AVAILABLE
PLAYING CARD VERSION of the Creativity Boosters Card Game SHIPPED TO YOU.
DIGITAL BUNDLE Of 4 FILES
Check out the PROMOTIONAL VIDEO: https://youtu.be/3G1QnfHR01M