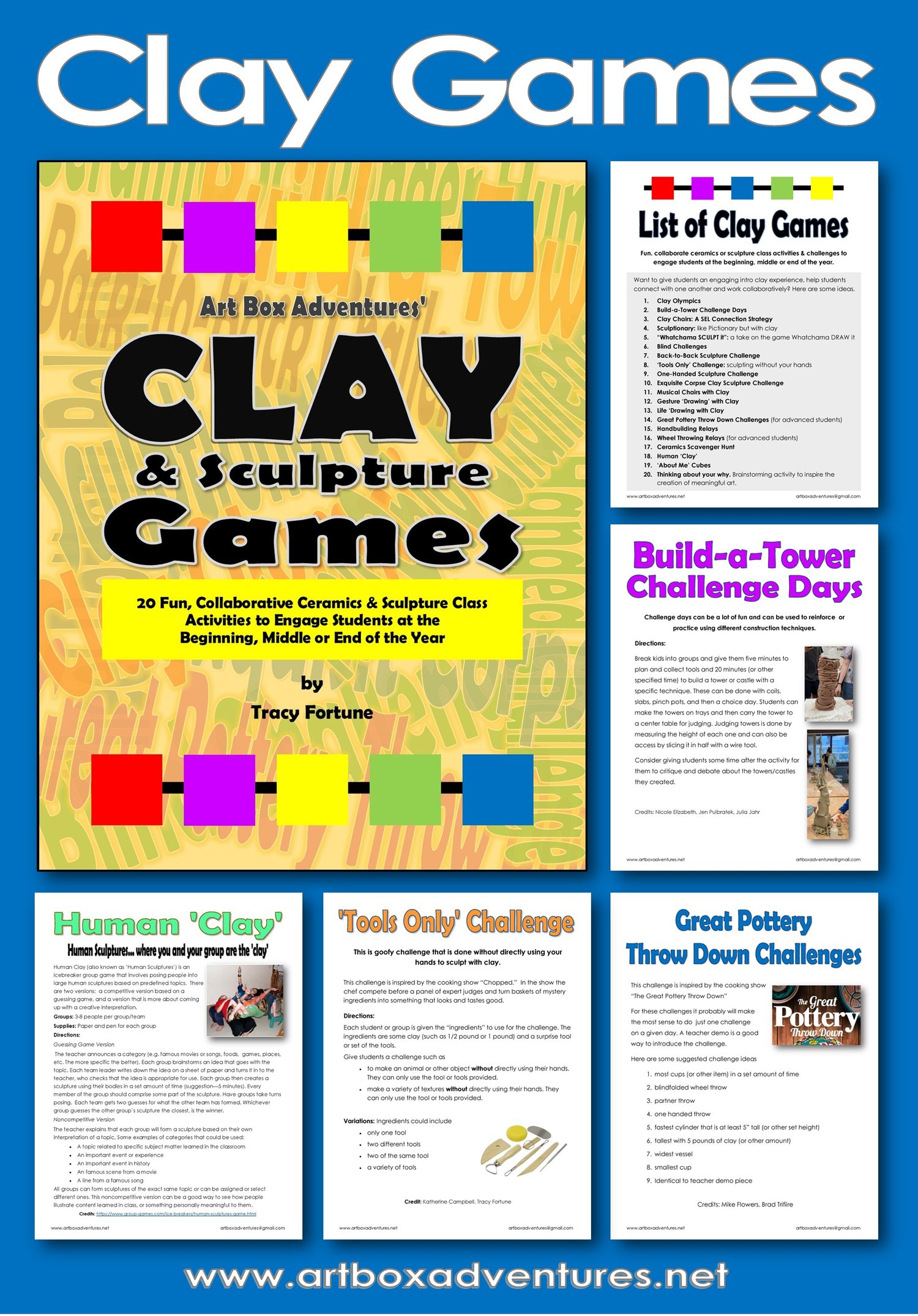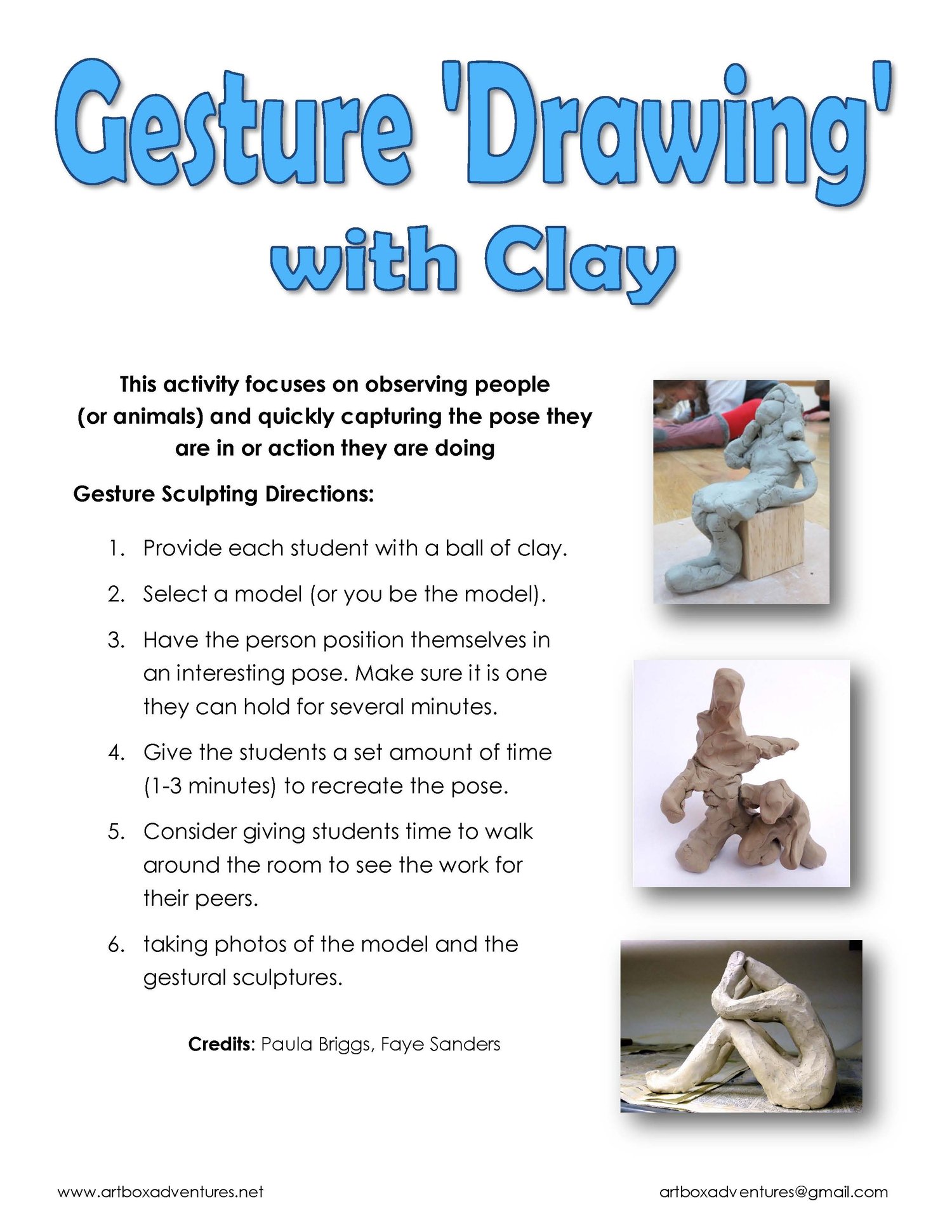 Clay & Sculpture Games for the Ceramics Classroom
On Sale
$2.99
 Clay & Sculpture Games: 
 20 Fun. Collaborative Ceramics & Sculpture Class Activities & Challenges to Engage Students at the Beginning, Middle or End of the Year
Want to give students an engaging intro clay or scultpure experience, help students connect with one another and work collaboratively? This resource gives directions and has photos for each of the 20 different challenges. They are great activities to start a class with, do in the middle of the course to review learning and/or do at the end of the year to show growth.
Format:
PDF (29 pages)
Check out the
Clay Games and Puzzles Bundle
For other great ceramics teaching resources visit the
Art Box Adventures Store