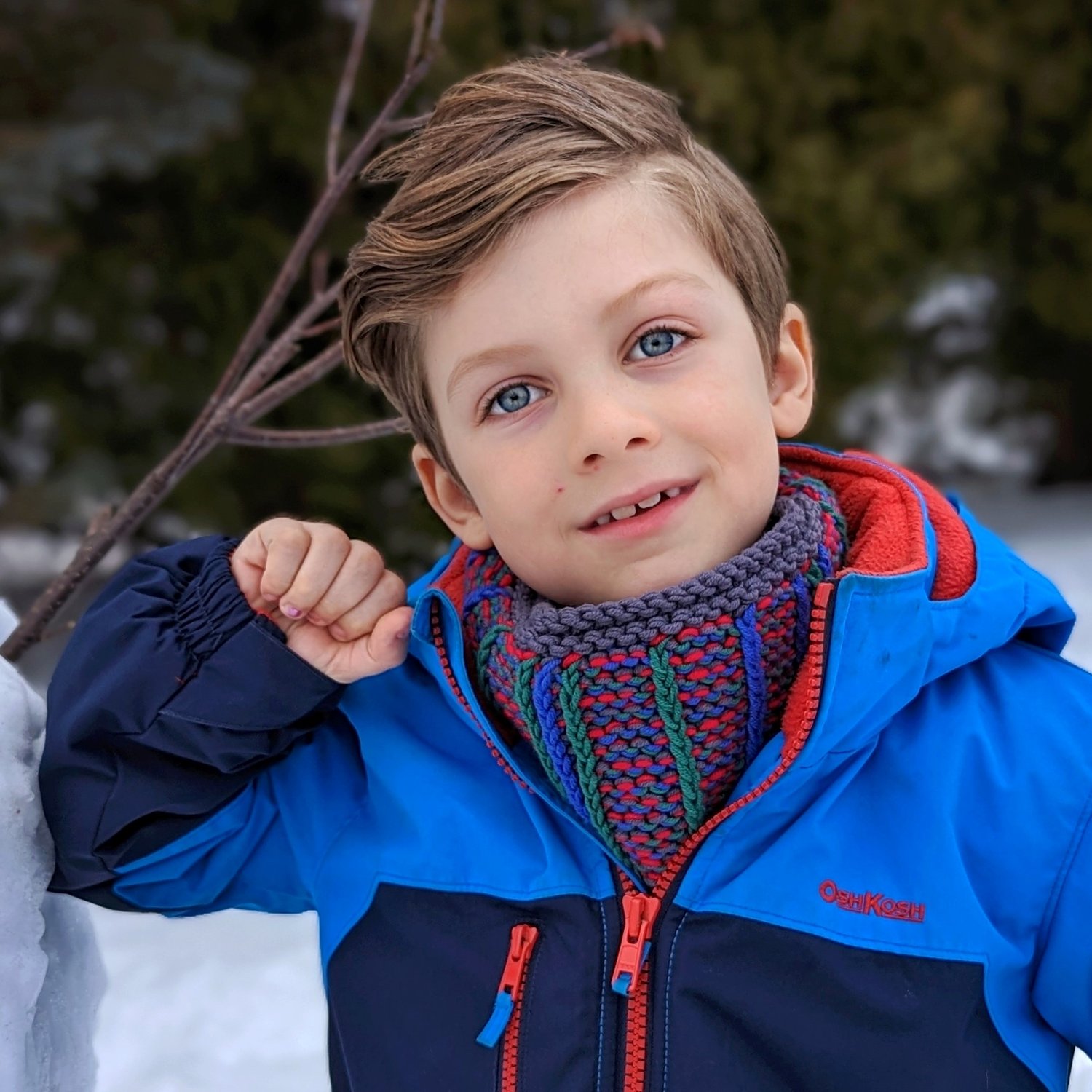 Colour Research Project Cowl
On Sale
$5.00
This cowl was originally designed as an experiment to see how colours combine in 4 colour Fission Knitting. As people started to knit it, I realized that this pattern gives you the opportunity to:
use your mini-skeins and scraps of yarn (see below for the small required yardages),
experiment with colour,
learn the basics of 4 colour Fission Knitting (managing 4 yarns attached to your work),
create a super squishy cowl in a fabric like you've never seen before in knitting.
The cowl shown above is knit in worsted weight held double and works up as quickly as a chunky weight project. The thick squishy lines are perfect on a little one.
Directions are also given for laceweight, fingering weight and DK yarns.
The yardages given are for a snug fitting cowl approximately 6 inch/ 15 cm in height. You will need 4 colours of yarn for the body. Additional yarn is required for the top and bottom edges. Add repeats for a larger size and work to desired height.
Photography: Julie Crawford
Tech editor: Kate Atherley
Subscribe to my newsletter and receive a free pattern too.