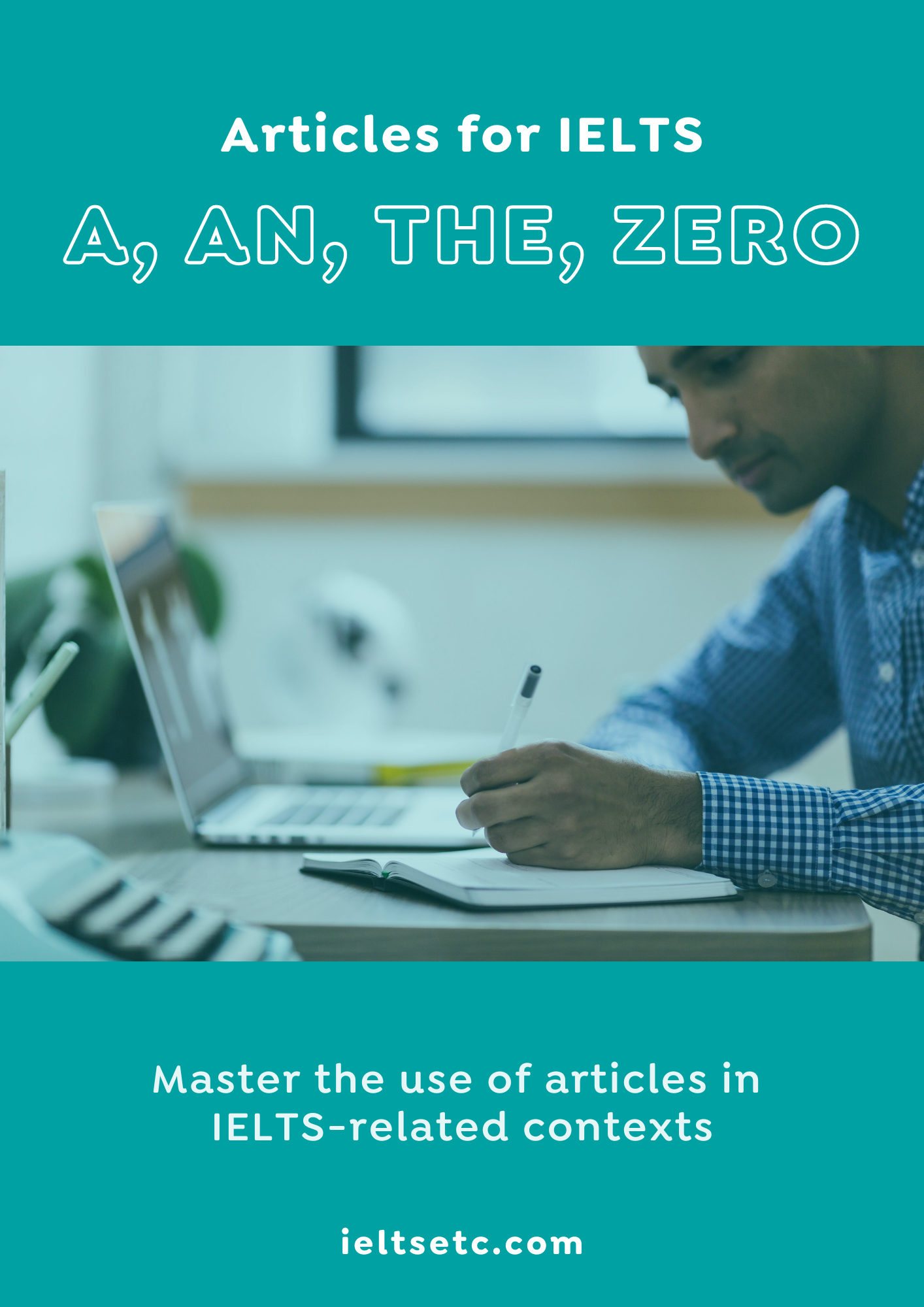 NEW: Articles and Quantifiers for IELTS (updated May 2023)
On Sale
$7.99
Preview
My NEW
35-page complete guide
to articles and quantifiers for IELTS includes:
my simple 3-step system for understanding articles
examples of how to use articles in Task 1 and Task 2
common problems and mistakes
lists of 'commonly confused' article issues
a gapped model Task 1 and Task 2 
practice exercises
pronunciation guides
geographical guide to 'the'
strange uses of 'the' for buildings 
collocations with 'a' and 'the'
prepositions and articles
further practice with quantifiers (little, few, much, many etc)
practice examples from Listening and Reading questions relating to quantifiers
links to further practice
I've updated the guide to include more practice, more examples and more visuals to help you remember the difficult areas more easily.
It will help you understand, practise and use articles correctly and is a perfect addition to your IELTS set of tools to help you improve your Writing and Speaking.
PLEASE NOTE: Because this is a digital download, refunds are not available.