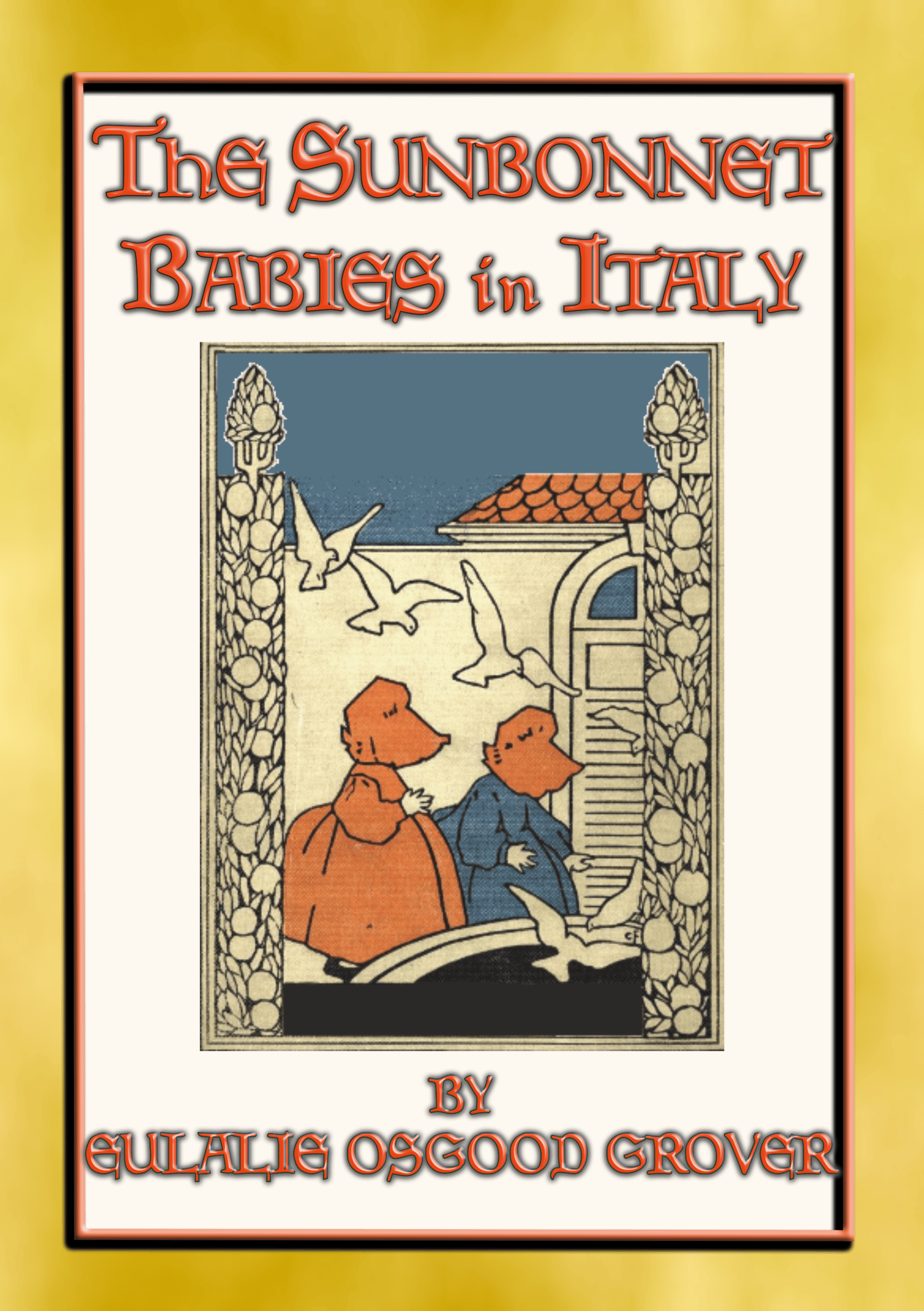 THE SUNBONNET BABIES IN ITALY - Sisters Molly and May explore Italy with their parents
On Sale
20% off this exquisitely illustrated volume!

May and Molly are the Sunbonnet babies. In 1922, their father and mother have taken them on a holiday to Italy on board a passenger liner (transatlantic passenger air travel only began six years later on 11 October 1928 by the Graf Zepplin.) The story of their visit is told from a child's perspective.

Their first port of call is Naples where their first sight is Mt Vesuvius. On their way to visit the buried city of Pompeii they first call in at a museum to learn more about Pompeii and the famous explosion of 24 August 79AD.

Their hotel room overlooks the port of Naples, one if the busiest ports on the Mediterranean Sea. Looking out over the harbour and all it's ships, the girls wonder if any are pirate ships? Later they visit "the Humpbacked Island," really the Isle of Capri, where they explore the island and a sea cave.

Their next port of call is the City of Rome and all its sights where they learn the story of the city's founding twins, Romulus and Remus and how Rome came to be.

Then they then travel North where they learn about rural Italian life before visiting the Leaning Tower of Pisa. They travel on to Venice, which they call "The City in the Sea." Their father takes them around the city sights and they have a strawberry ice-cream on the Piazza of St. Mark and visit the Ponte Vecchio where they do some shopping. They are fortunate enough to be invited to visit a Gondolier's Home.

They pay a flying visit to the tall bell tower called the "Lily in Stone," and a cathedral in Florence before returning home.

So, we invite you to curl up with this unique sliver of children's literature not seen in print for many a year; and immerse yourself, and your children, in tales written for a far more gentler time.

10% of the net sale will be donated to charities by the publisher.