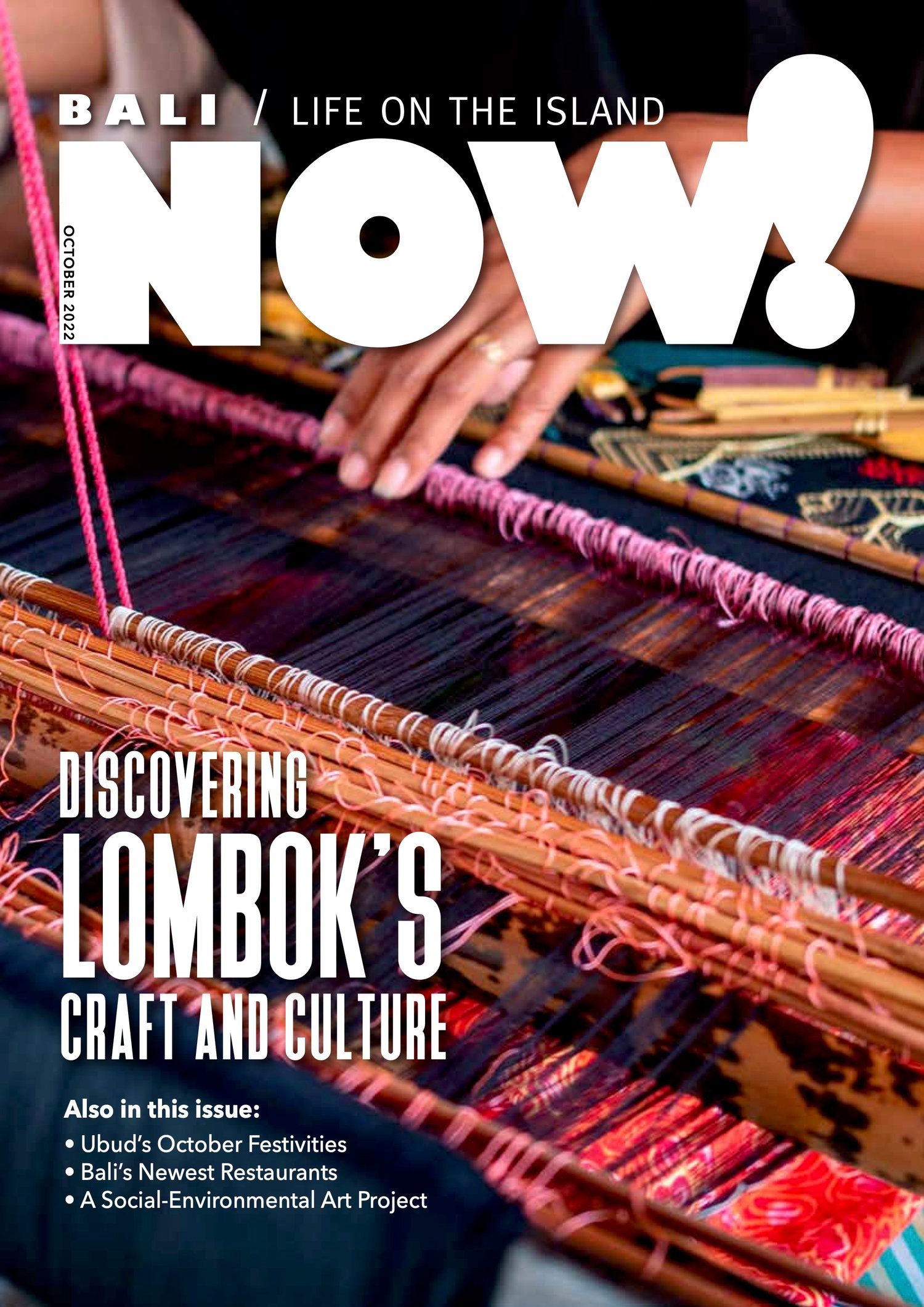 Discovering The Craft and Culture of Lombok | October 2022
On Sale
Though only 40km away, visible from the east coast, the island of Lombok is quite distinct from Bali. When Alfred Russel Wallace, a British naturalist, explored what was then the East Indies back in the 19th century, he noticed a difference between the fauna and flora of the two islands. This distinguished the neighbours to a surprising degree. An invisible line was drawn between the two, The Wallace Line, separating Asiatic species in Bali and westwards and Australasian species in Lombok and eastwards.

It's hard to fathom that one island can differ so much from its neighbour. But that is precisely the allure of Lombok. Lesser-visited, this land of the Sasak people, with its dusty open roads, sparkling deserted bays and mounding headlands, is not 'another Bali', it is a fresh experience.

**In this digital of NOW! Bali**, our feature story explores the craft and culture of Lombok, a little window into what this land across the strait has to offer travellers - but only scratches the surface! As well as an example of the great stays and dining available on the island too.

Back in Bali, this issue includes the latest restaurant and bar openings, upcoming community events on the island, we visit an ancient temple deep in the Batur Caldera, and share more inspiration on Bali activities for all to try.