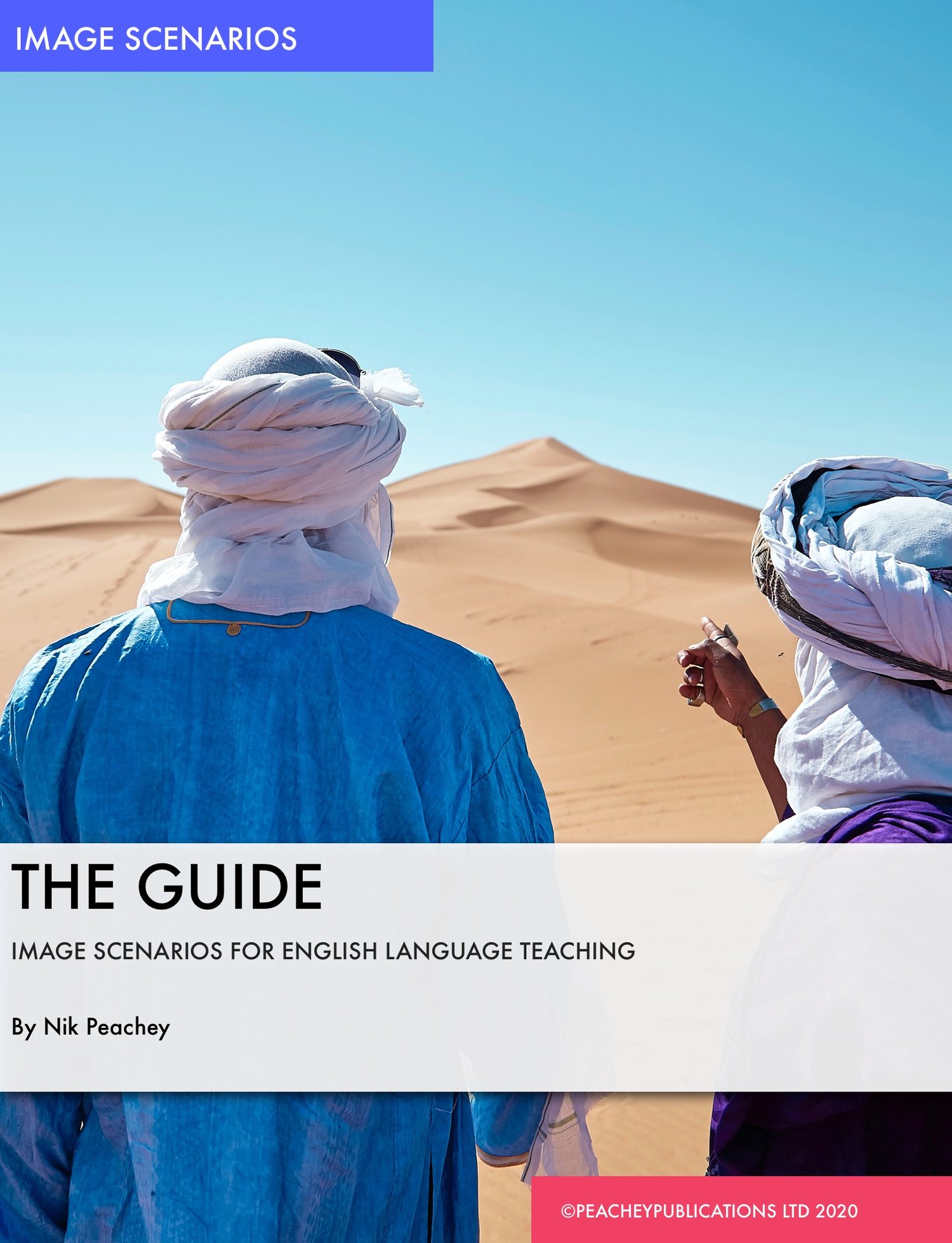 Image Scenarios - The Guide
On Sale
What's on the other side of the sand dune? Is it the sea, an ancient historic site or a band of kidnappers? Get students to build a story around the image and then role-play the characters to bring their story to life.
With reflection and summary tasks this lesson will make students more aware of the way they use language and what they learn from the lesson.
Aims:
To enable students to use language for negotiating and persuading.
Level:
Materials: