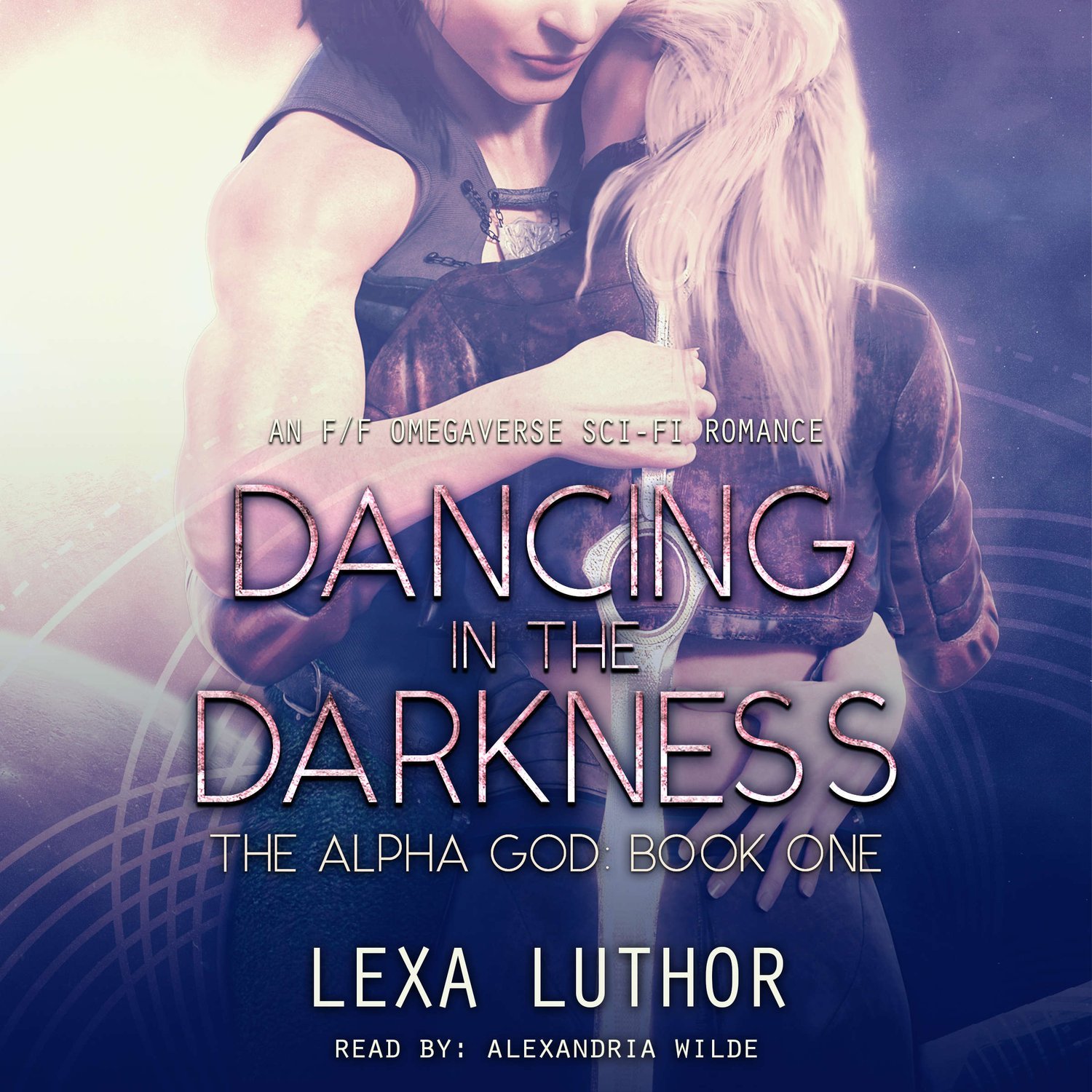 Dancing in the Darkness - Audiobook, Book 1 of The Alpha God
On Sale
Preview
The audiobook will be delivered to you by BookFunnel, who provide a free app for downloading & listening to audiobooks. Please check your email (including the SPAM folder) for a message from help@bookfunnel.com with instructions on how to obtain & listen to your audiobook onto your preferred device. Alternatively, you may directly download the MP3 file and listen with your own app.
Dancing in the Darkness (Second Edition) - Audiobook Version (MP3)
Narrated by Alexandria Wilde
Duration: 6 hours & 18 minutes
---
Charlie is called back to her childhood planet for a rescue mission that becomes puzzling. Not only is the mission mysterious but so is the planet's ruler, a female Alpha named Kal.
Charlie, an indignant human raised on Kander during the civil war, is beckoned back after she escaped as a teen. Needing money and a job more than her pride, Charlie is hired to retrieve a kidnapped Omega that was taken off-world. Charlie and her mercenary team work with Kal in preparation of their mission. Together, she and Kal form a plan, however, Charlie soon learns intimate details about Kal's rare nature as a "female" Alpha.
As Charlie and her team embark on the journey to rescue the Omega, they are faced with startling questions about the true motives behind the kidnapping. It was supposed to be just another job, but when Charlie starts to give a damn about both the missing Omega and the enigmatic Alpha ruler, it leaves her in the crossfire.
* * * 
Genre: Sci-fi Erotic Romance
Tags: F/F Omegaverse, G!P, Cliffhanger
Length: 60,000 words
This book contains G!P material* as well as intimate scenes not suitable for any reader under the age of eighteen. G!P is an abbreviation for "girl penis." Check the author's blog to learn more about F/F Omegaverse and related terms like G!P and fempreg.