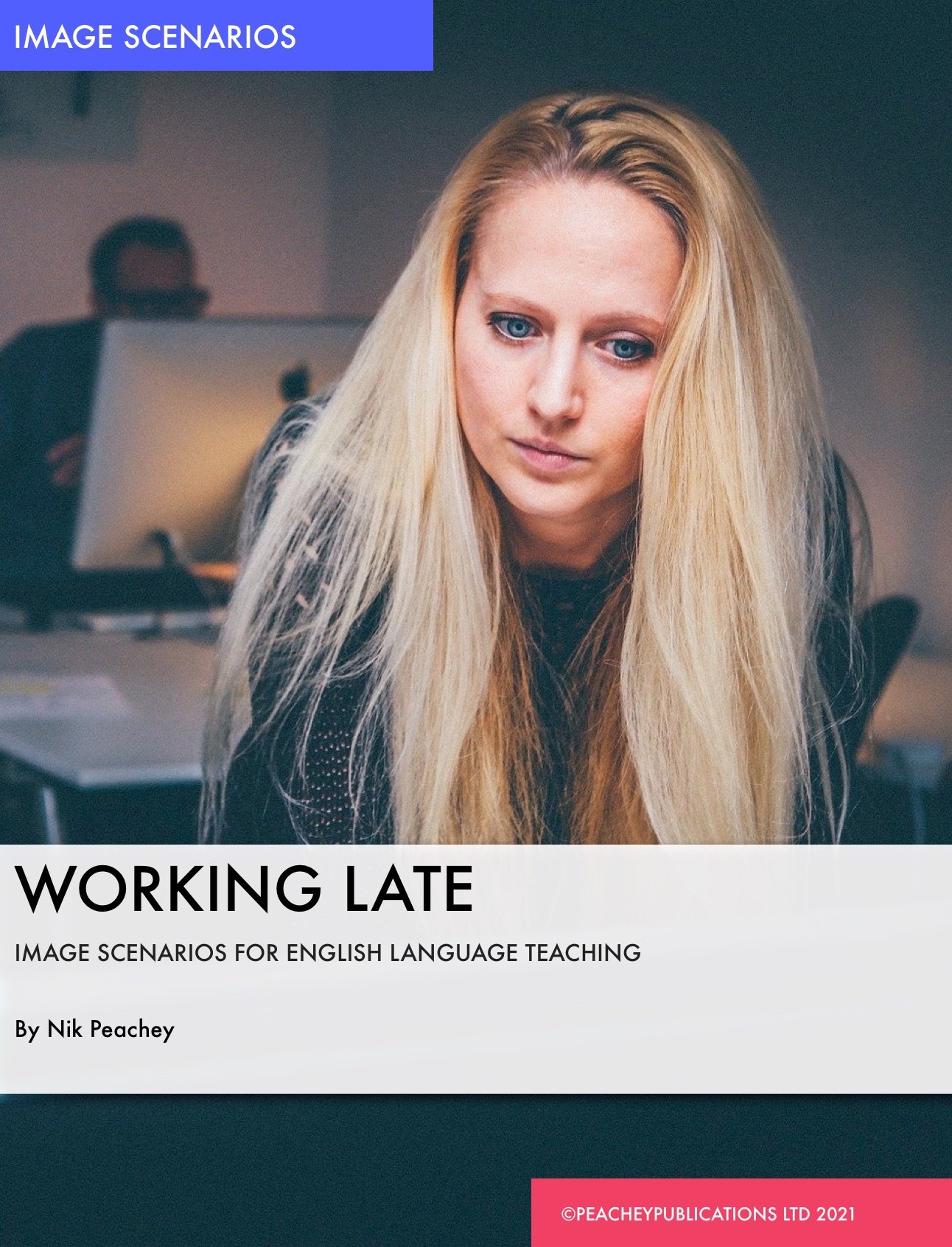 Image Scenarios - Working Late
On Sale
Students build the background story to this image and then role-play a range of different situations based on the motivation of the characters in the image. They then self-assess their performance and reflect on their learning from the activity.
Help build students' awareness of how they use language in challenging situations.
Aims:
To enable students to negotiate difficult situations.
Level:
Materials: