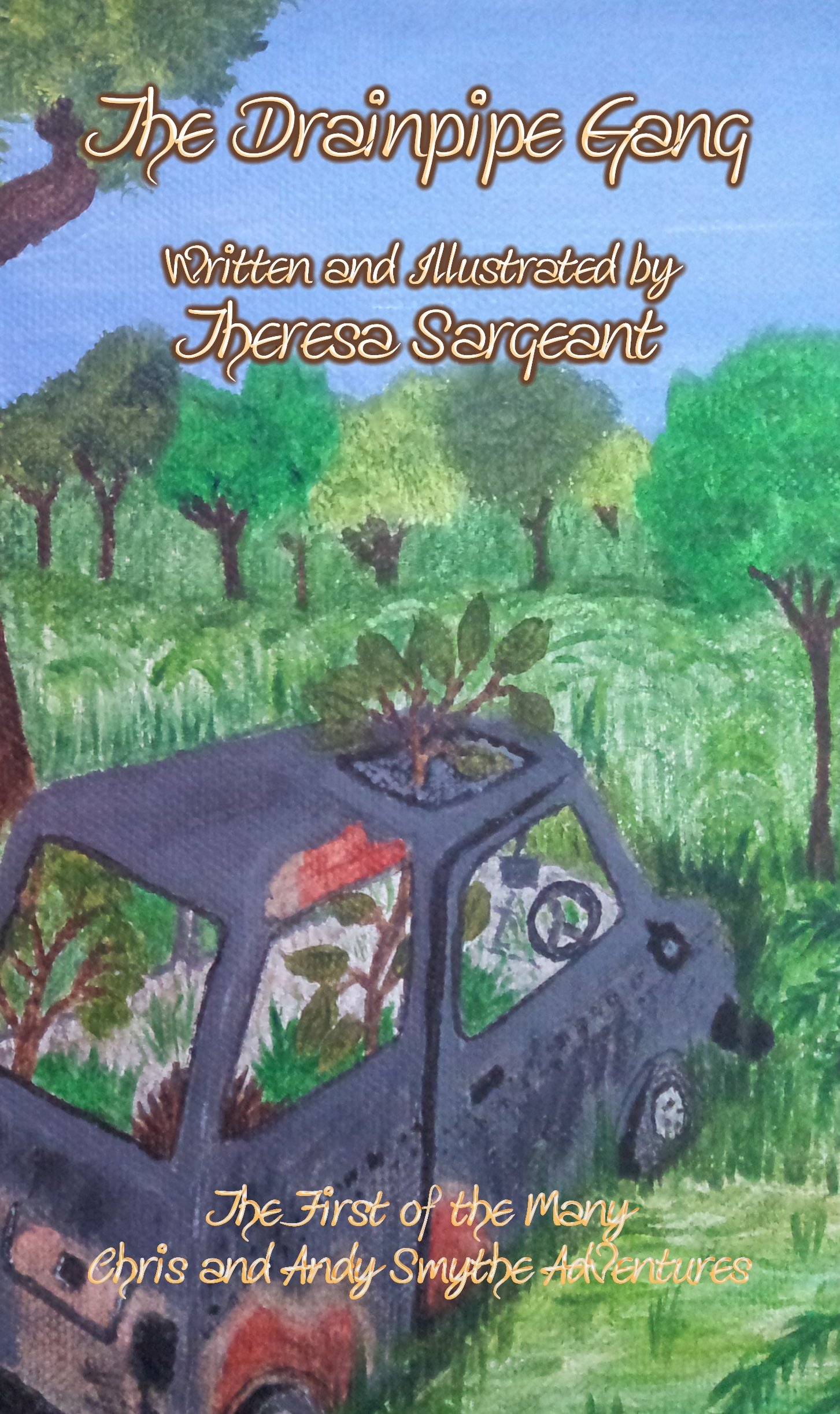 THE DRAINPIPE GANG - the adventures of Chris and Andy Smythe
On Sale
$1.50
Pay what you want:
(minimum $1.50)
Chris and Andy Smythe are ten year old twins. They live in a small village called Kingstanton in West Cornwall where they live with their mum & dad.

It is the school summer holidays and the two brothers are hanging out with their friends Callum and Tom. Their days are spent building and riding go-carts and playing at the secret camp deep in the local woods.
Strange happenings and discoveries! lead Chris and Andy and their dog Blackie, into their first of many adventures.
--------------------
It has been a long time since a series of books were brought out to equal Enid Blyton's Famous Five and Secret Seven – but here is the first instalment in Theresa Sargeant's new children's series "The Drainpipe Gang".

Theresa originally invented these stories as bedtime stories for her children and for some unknown reason wrote them down. It is only now they are being published and the world's children will be better off for it.