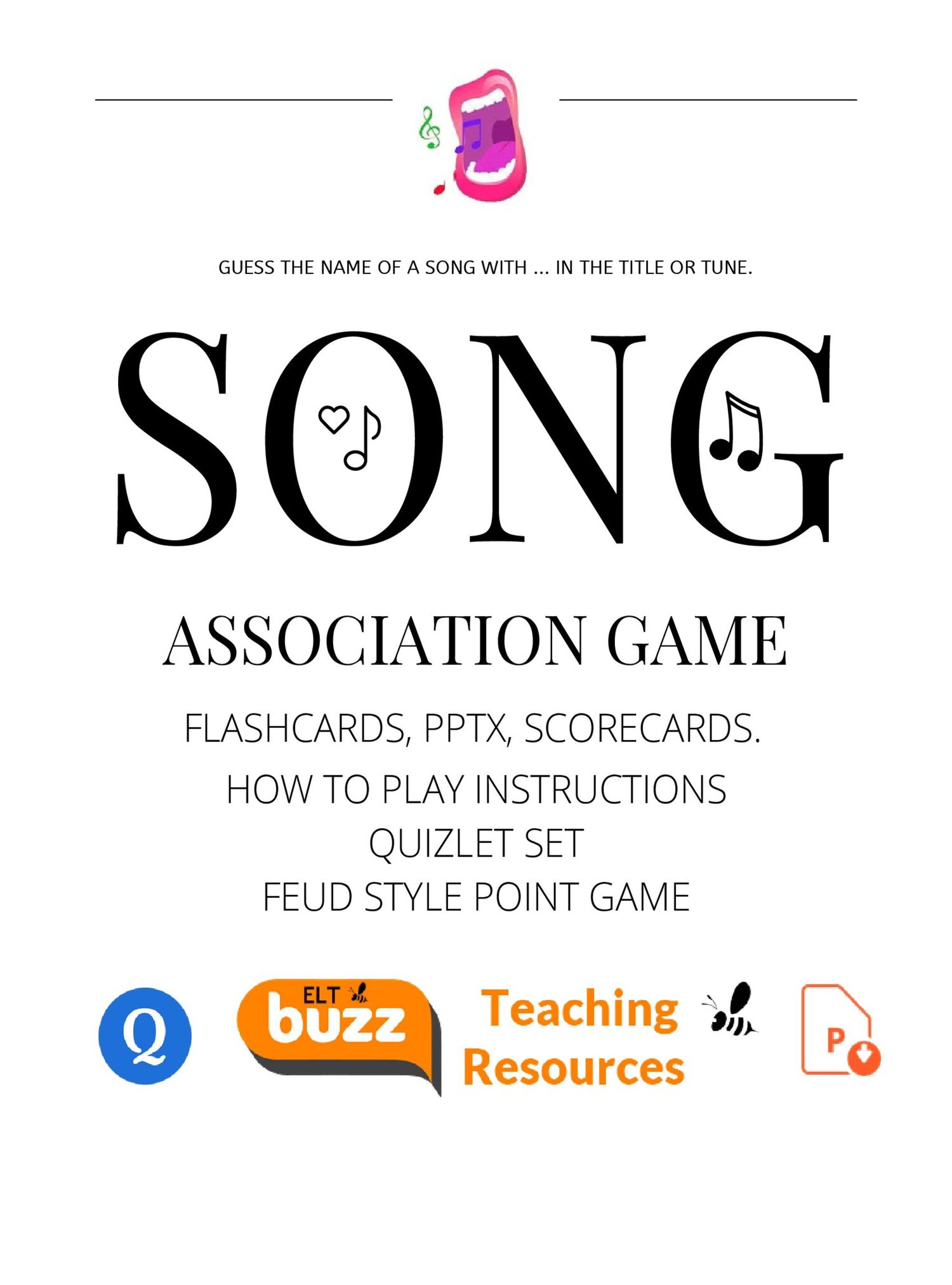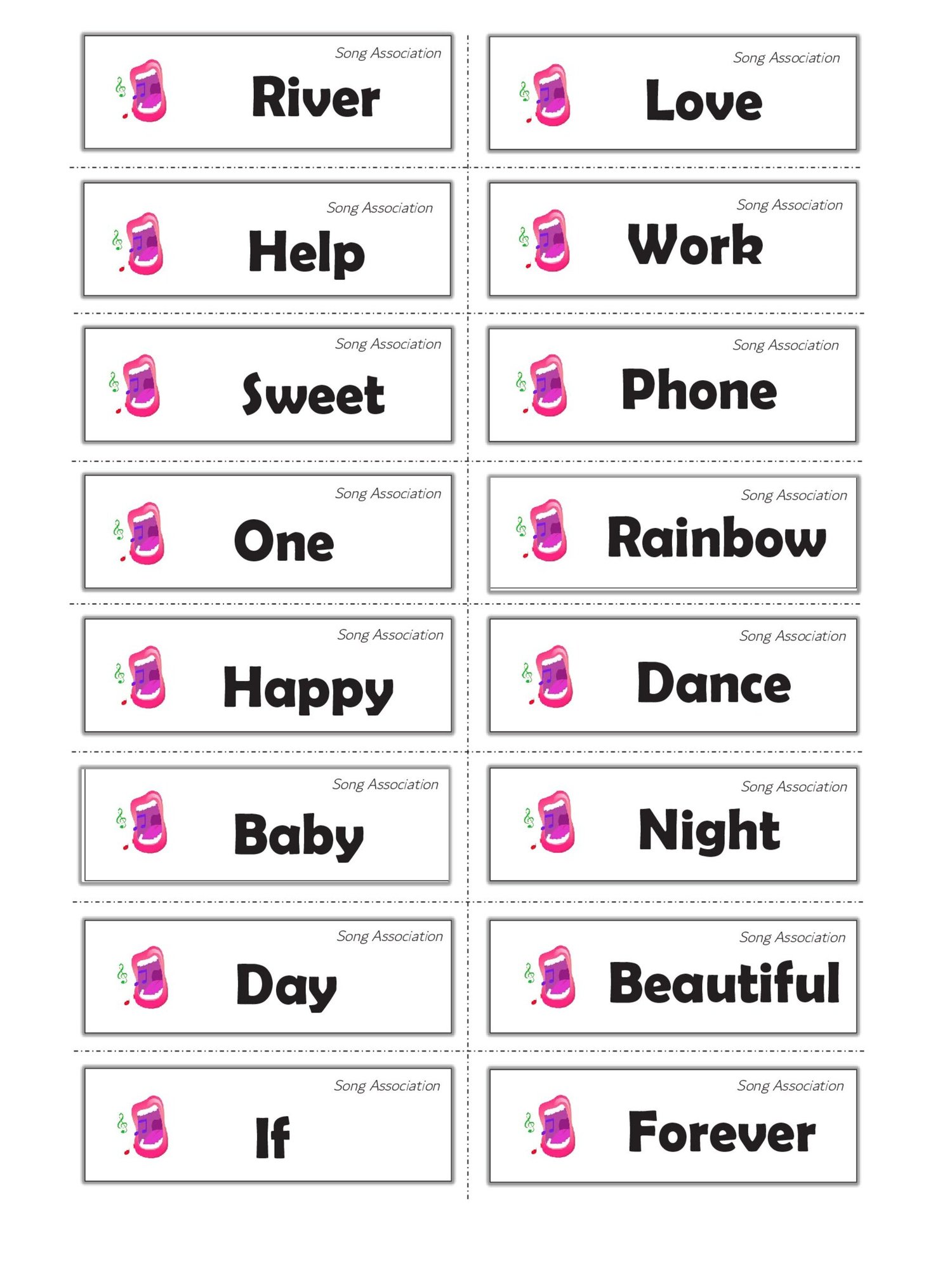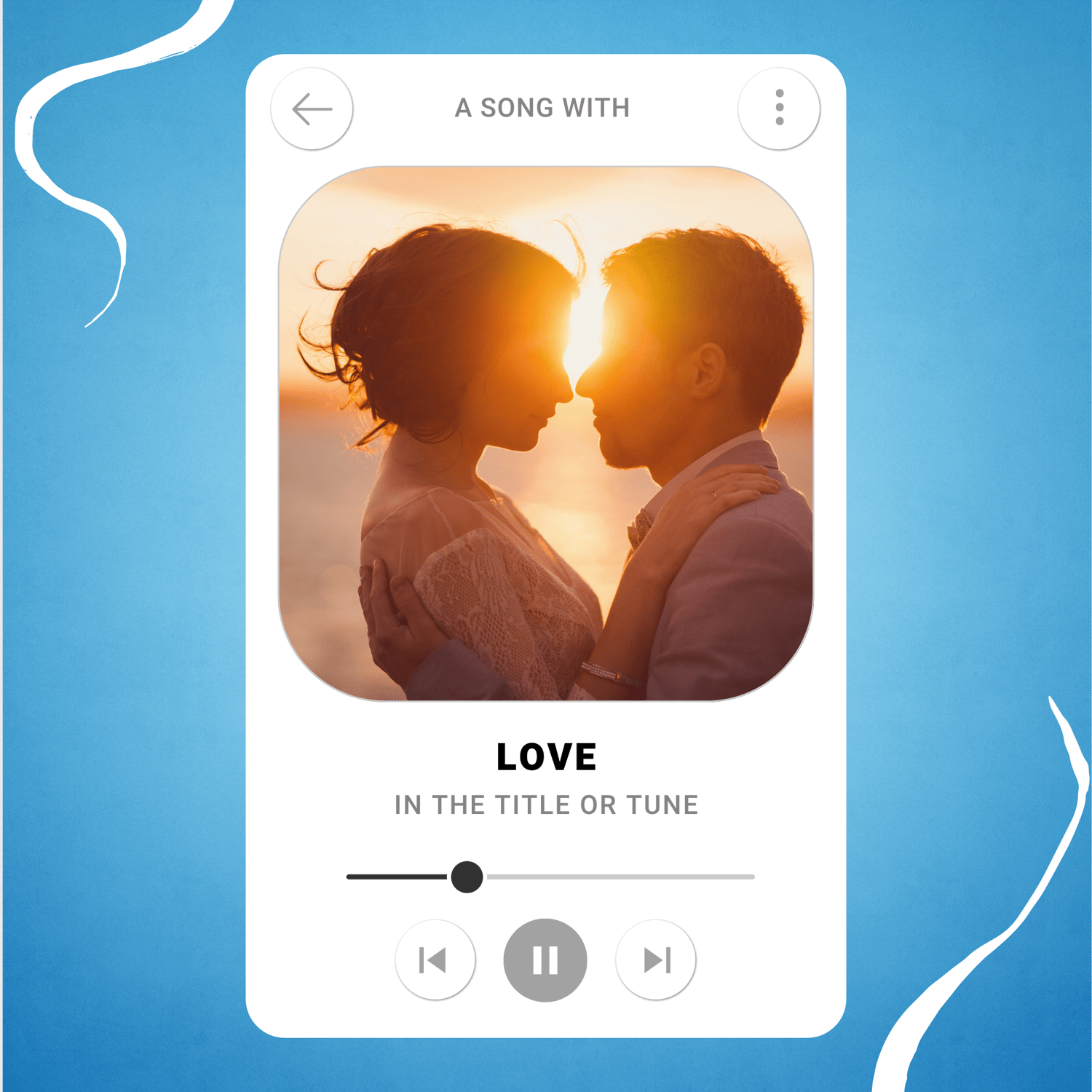 Song Association Game. Cards. PPTx. Fun. Music.
On Sale
$3.45
A fun game that will thrill and energize all classes, students or parties. 
Contains.1. 3 sets of song association word cards.
Play the game with the cards. How many of the 16 in each set can students get a song for? 10 seconds for each. 
2. Scorecard.  Use with the first PPTx.
  Show the PowerPoint and students have 1 minute to brainstorm 5 songs. Score.  How many points did students get?
3. PPTx Family Feud Style Game. 
Full instructions.  Show the slide and play the thinking song. Students brainstorm for the allotted time. Then request answers. Show if correct (answers in the notes of the slide). Points for correct answers and points for any song with the word.  Get students to hum, sing the lines! 
So much fun in one small game!  See an example in
this video. 
Also contains a Quizlet study set with all the song association words.