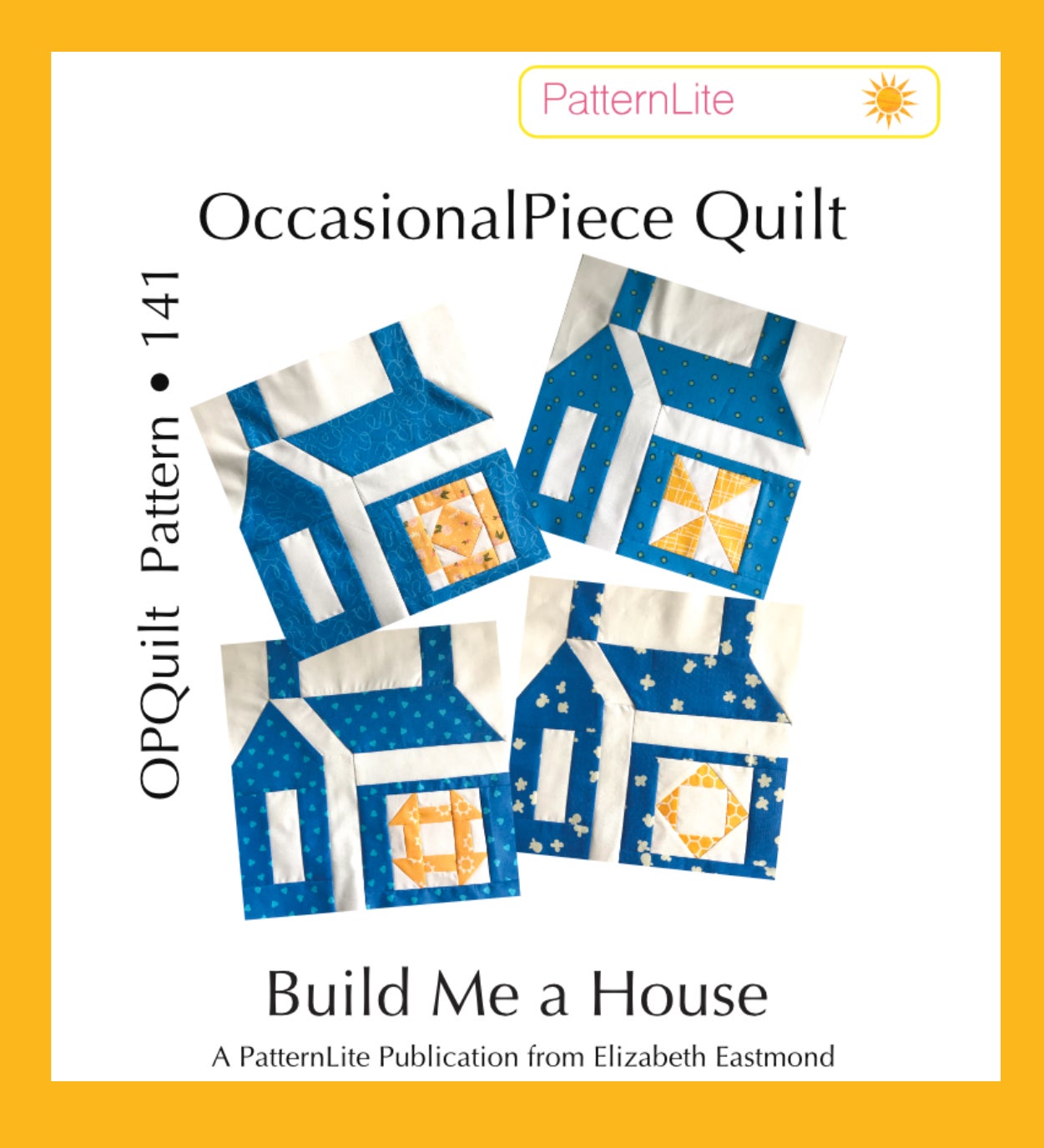 Build Me a House • PatternLite
$3.00
A smaller pattern for a series of house blocks, this PatternLite can get you started on a mini quilt, a table runner, or a quilt.  Included are four variations of the house, with full-sized templates and careful measurements.  

As with all OPQuilt.com patterns, it is accurate, well-explained, with colorful illustrations.  

Thanks for purchasing an OPQuilt pattern!

The pattern has a limit of 4 downloads, so please save to a hard drive.