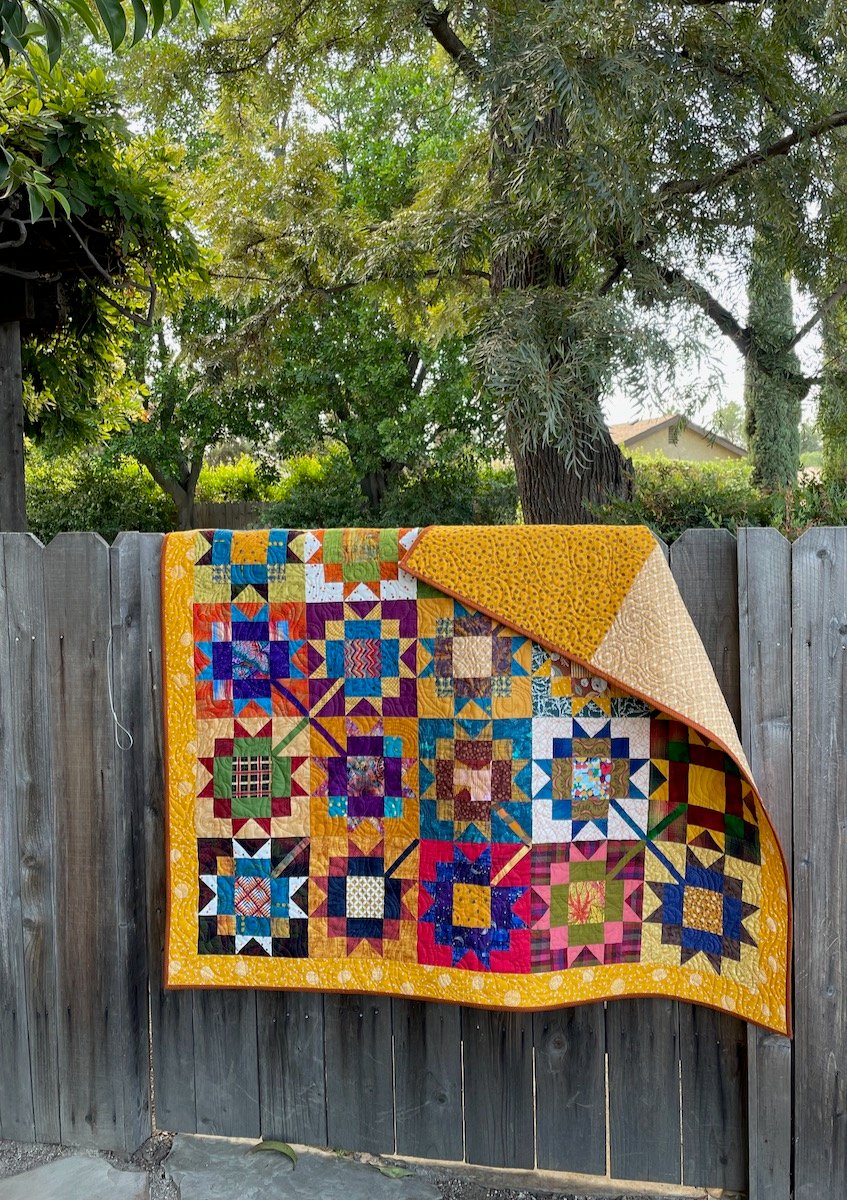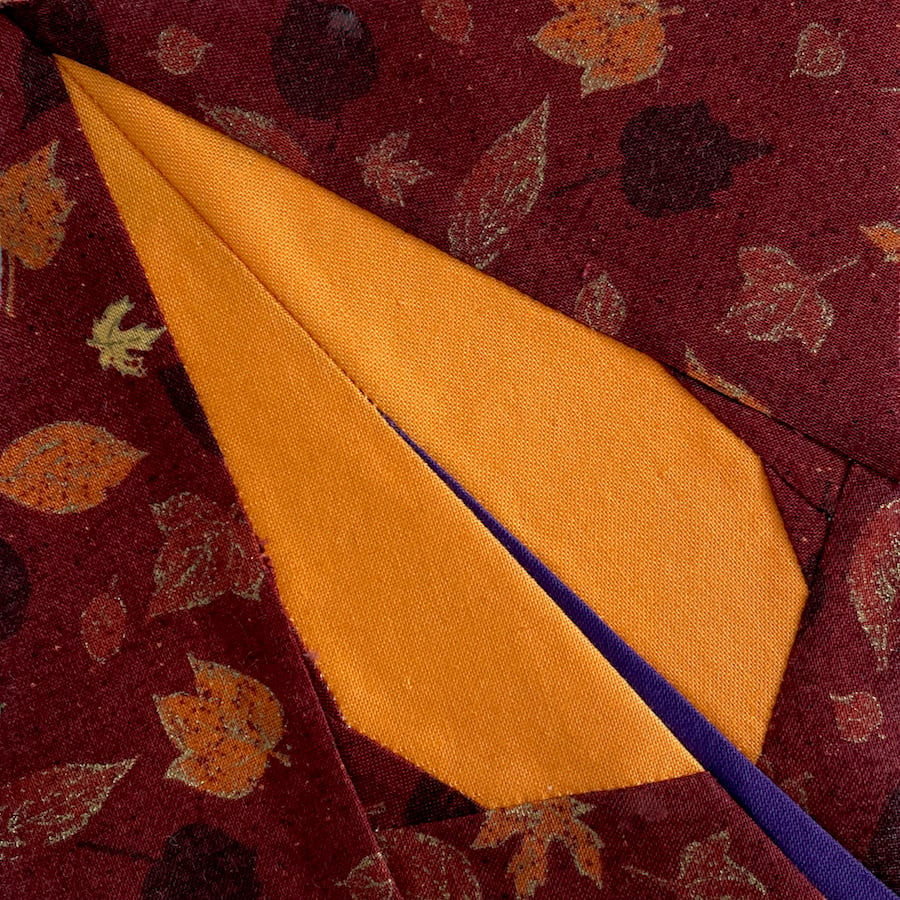 Autumn Leaves
Another in a series of patterns for PatternLite, the Autumn Leaves pattern has full-sized templates for a 9" block, multiple color illustrations, ideas for completion and tips and tricks for sewing.  This pattern is geared for a skill level for beginner. 

While this is a Pattern Lite, retailing for less, I thought a lot about color and how to describe the autumn palette of colors.  I also included my technique for Four-At-A-Time Flying Geese plus the secret sauce on how to figure it out for any other flying geese block. 

UPDATE: Now includes a 4" and 6" (finished) bonus leaf using FPP technique, plus photos of finished quilt top.

Thanks for purchasing an OPQuilt pattern!

:) Elizabeth

Thank you for buying an OPQuilt pattern.
There is a maximum of 4 downloads: please download to a computer or tablet device, rather than to a mobile phone. NOTE: If you have already downloaded a pattern, please return to your email for further access.