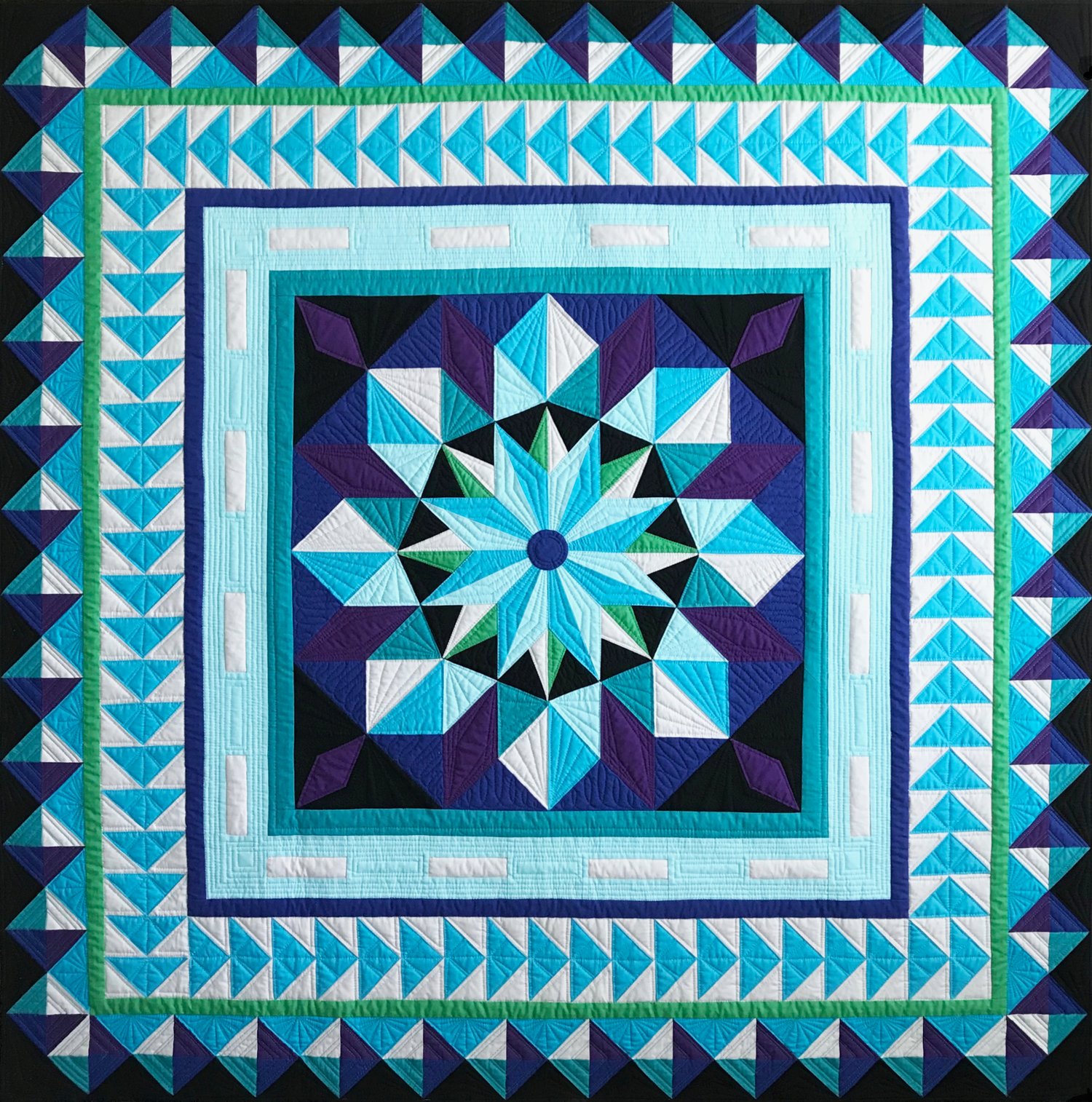 Northern Lights Medallion Quilt
Preview
Northern Lights Medallion is a quilt based on the colors of the Northern Lights, bending waves of blue, green and aqua.  Made in a medallion format, I hope you enjoy making this.

Some sewing experience would be beneficial, but it is not a difficult pattern to sew.  I include lots of information about sewing borders onto borders, to help your medallion lay flat.  A comprehensive listing of the colors of fabrics is included in the pattern, ranging from 3/8ths yard to 1 1/2 yard.  Please see pattern for more details.

EU customers can purchase these patterns, knowing that their country's VAT will be paid (VAT will be added to the purchase price).