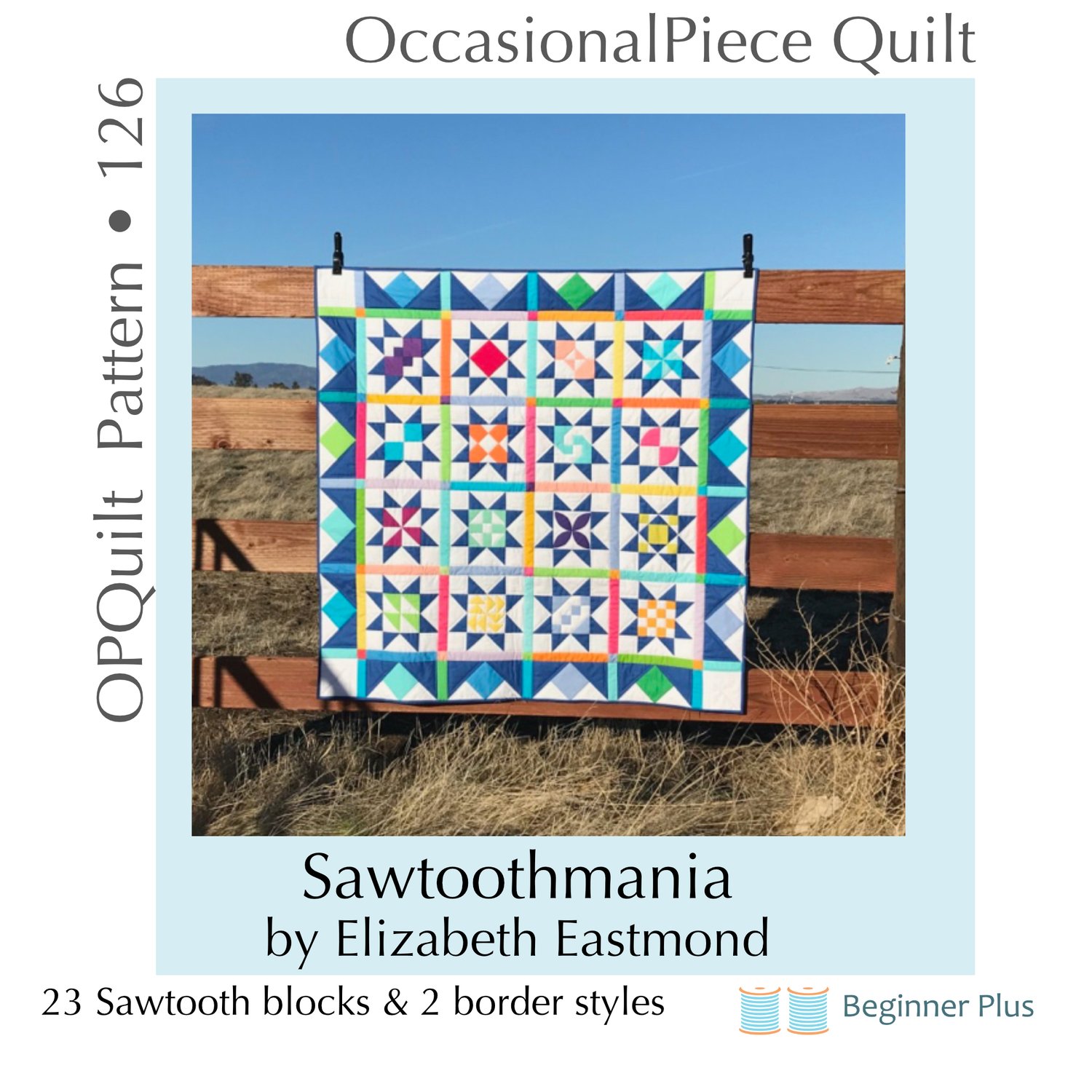 SawtoothMania Quilt Pattern
$12.00
Sawtoothmania is a pattern I developed over several months, wanting to give the maker a lot of different choices about the fun centers they could put into a sawtooth star framework.

This pattern is geared for a skill level from beginner to advanced, depending on which center is chosen for the star.  I know you'll have fun making these in any fabric from solids, to intricately patterned florals or prints.  My only advice is to pay attention to contrast, so the fun shapes in this pattern will pop.

I've also included two different border treatments: plain and pieced.  If you make the 16-block version, it will finish about 45" square.

This works very well as a bee, or group project.  Please write for permission.