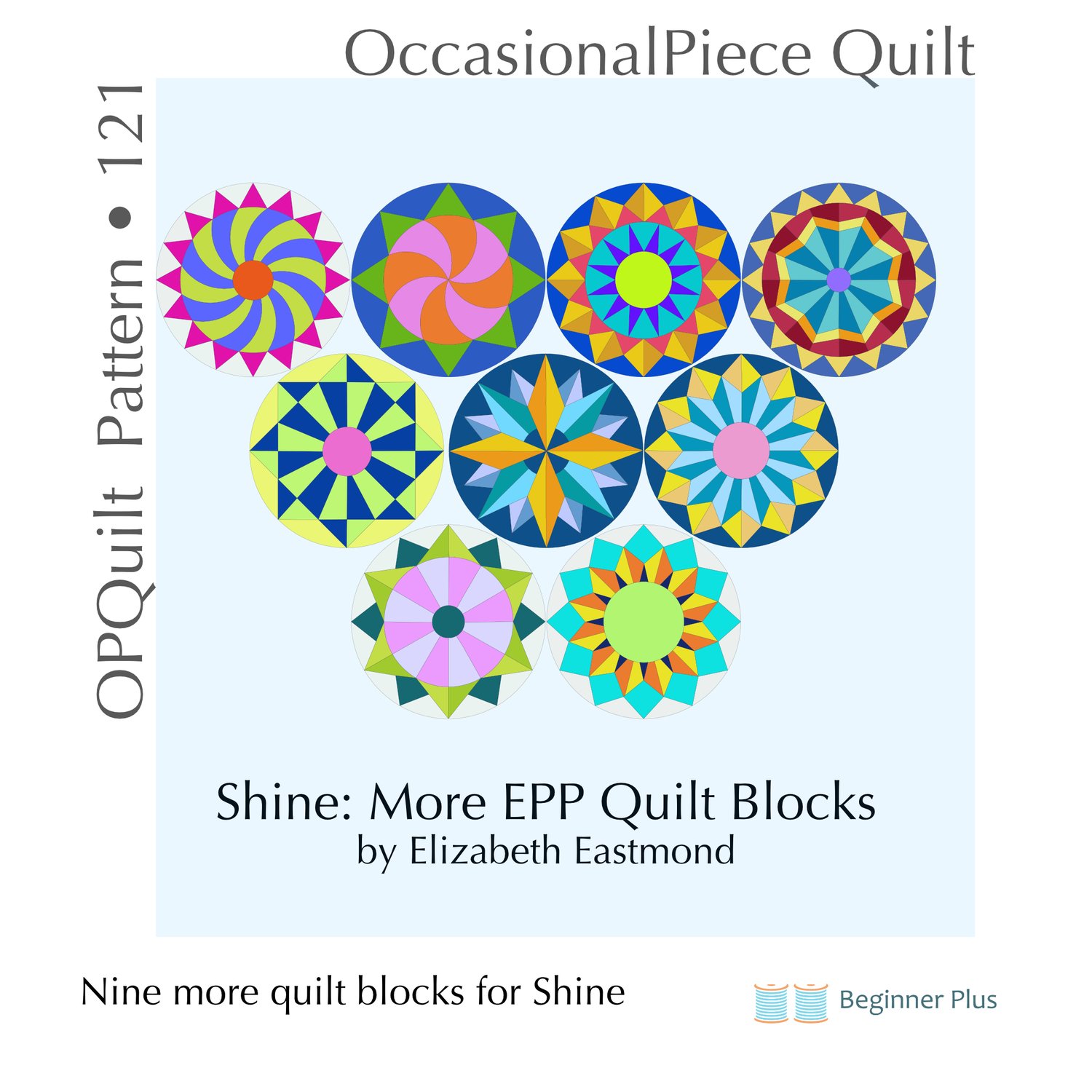 Shine: The Circles Quilt - Nine more Blocks
$10.00
To go along with the first twelve blocks of the English Paper Piece pattern Shine: The Circles Quilt, I now present the last four blocks to complete the quilt, PLUS five more original blocks.  I hope you will enjoy having a range of blocks to choose from to make your quilt.  Also included are revised patterns and directions, as well as the General Instructions needed to complete all the blocks.  

Some knowledge of English Paper Piecing is assumed, but the tutorials are on OPQuilt.com if help is needed. Elizabeth of OPQuilt.com is now making this quilt in red, white and blue; some of the new blocks are shown in this colorway.
Please note that there is a limited number of times you can download this pattern (3), so be sure to save it to your computer, instead of attempting to access repeatedly it on a mobile device.

Revised version uploaded December 2020.