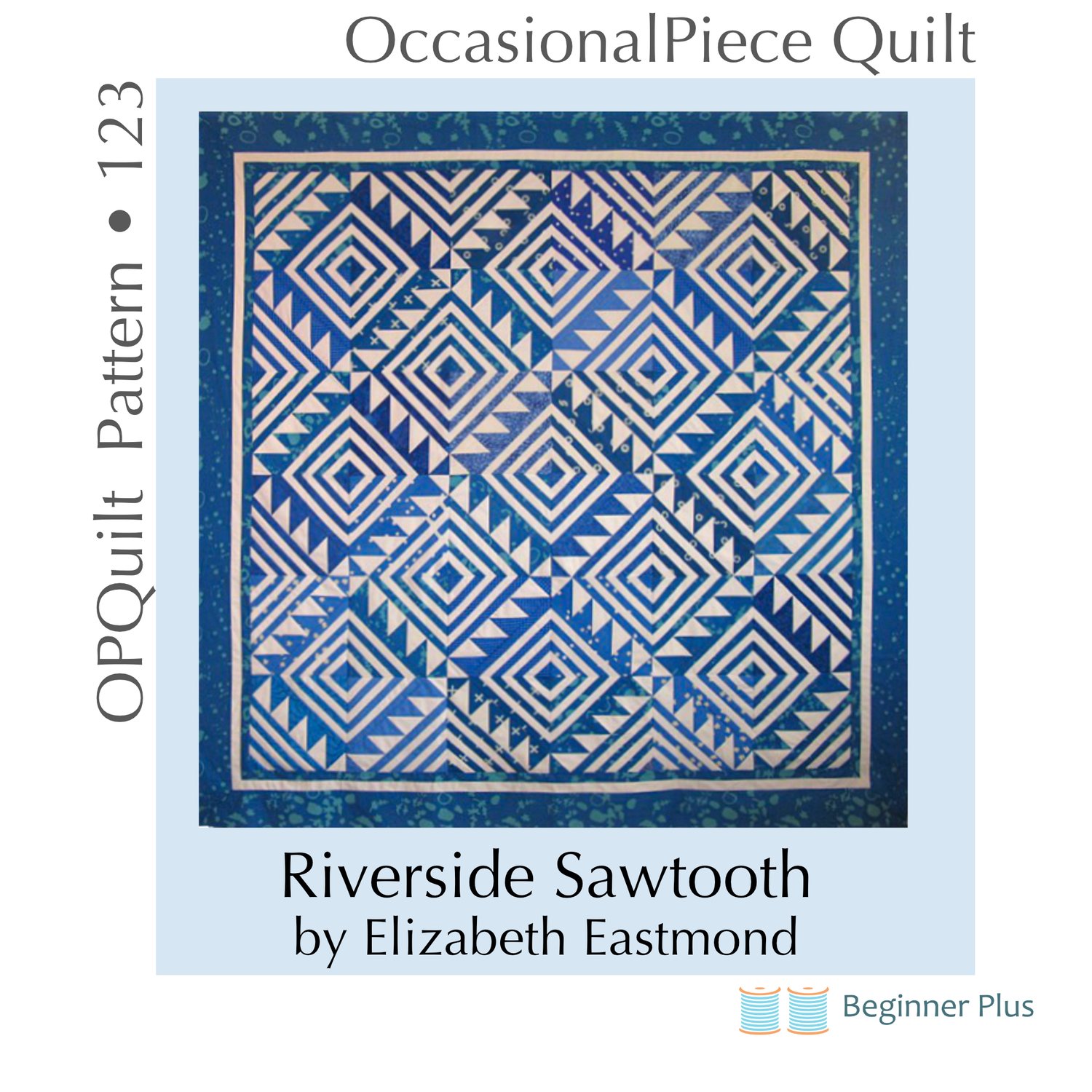 Riverside Sawtooth
Riverside Sawtooth was inspired by an antique quilt, but I modernized the block for today's sewers, making this easy to strip piece and put together.  I used a variety of blues for my quilt, so scrappy works, too.  This quilt was featured in QuiltMania magazine in Issue 138 (July/August 2020), and has now been released for pattern purchases. 

The quilt finishes at 71" with a triple border.  Complete and detailed instructions are included.  

Thanks for purchasing an OPQuilt pattern.  
The pattern has a limit of 4 downloads, so please save to a hard drive, rather than to a mobile phone.