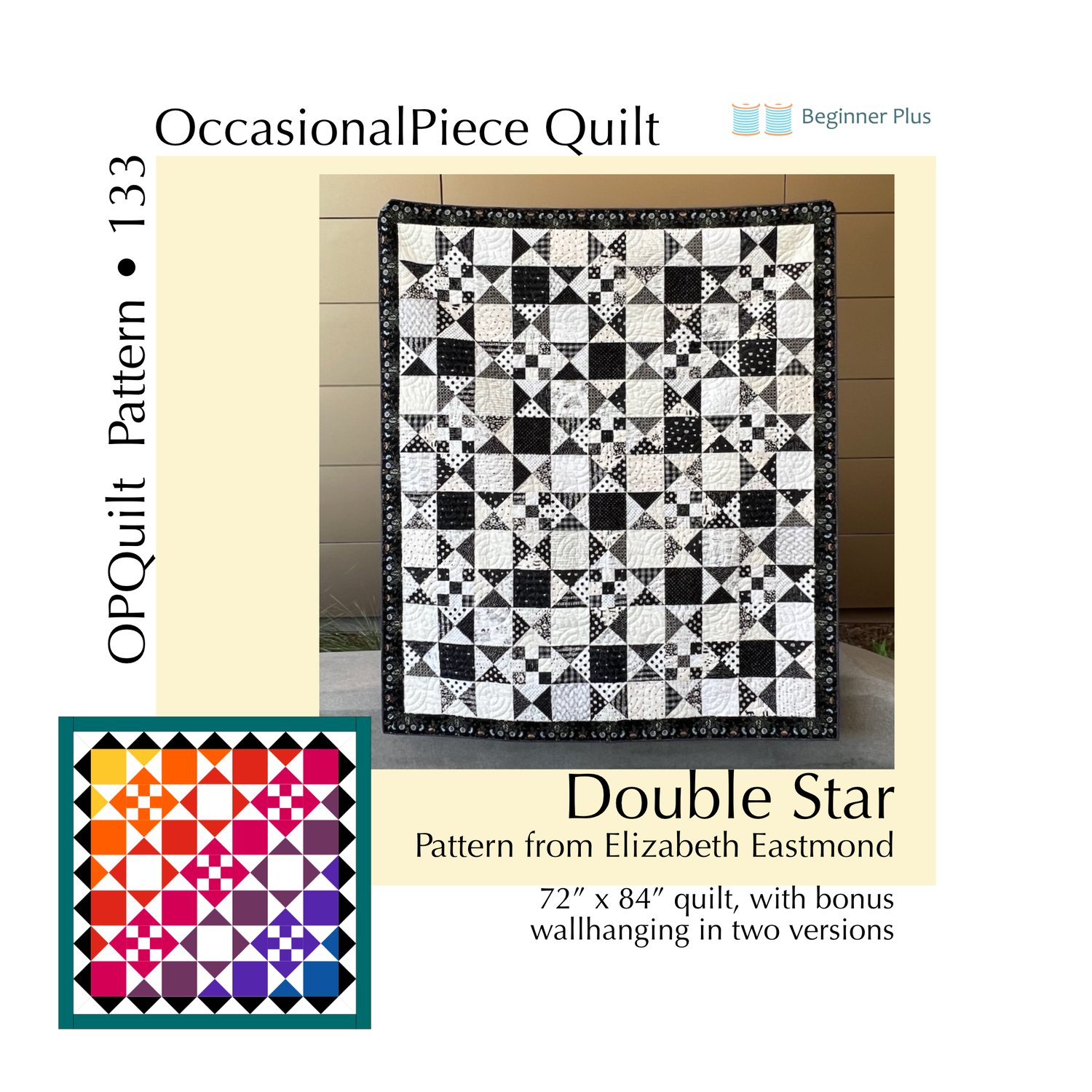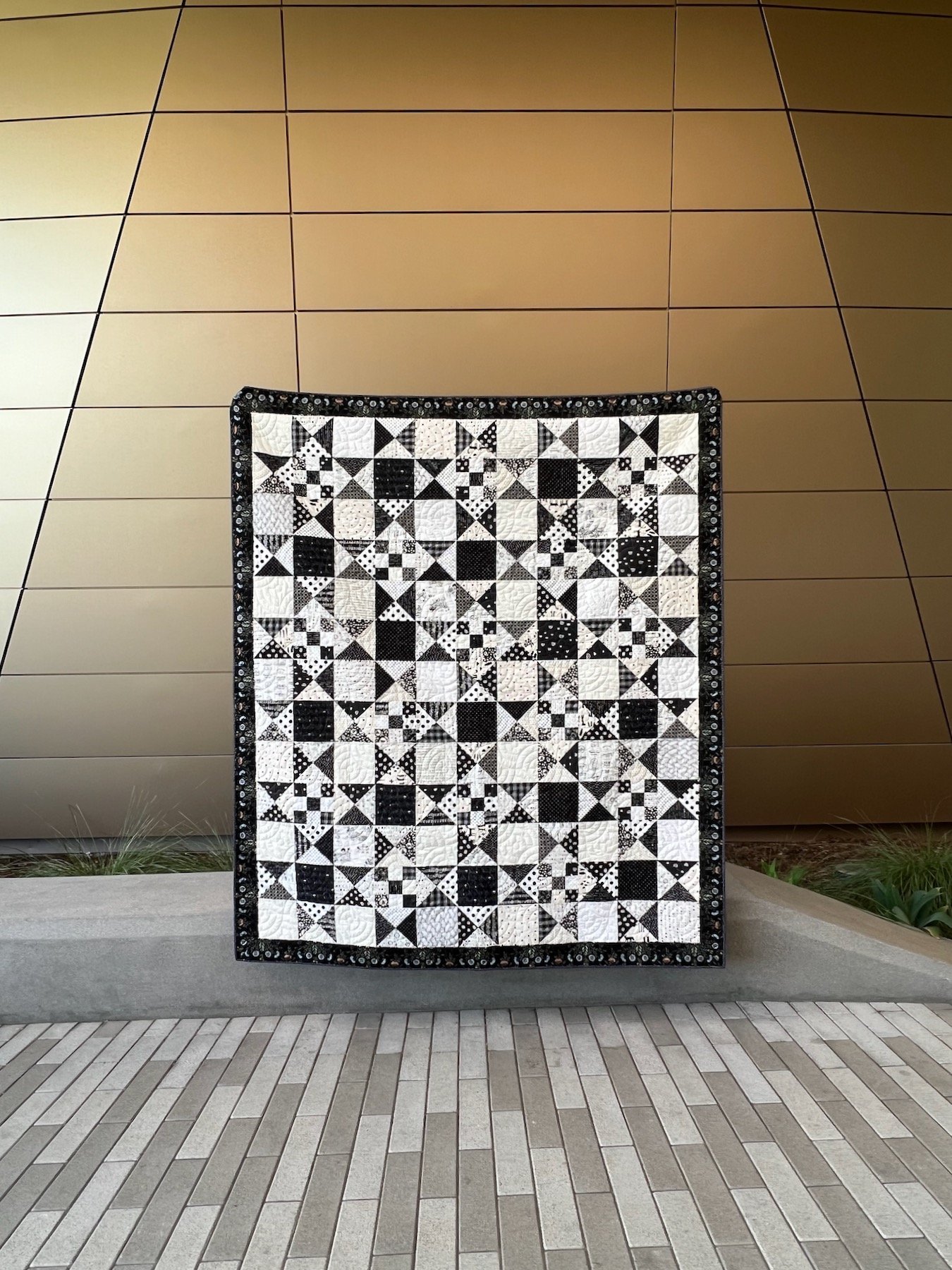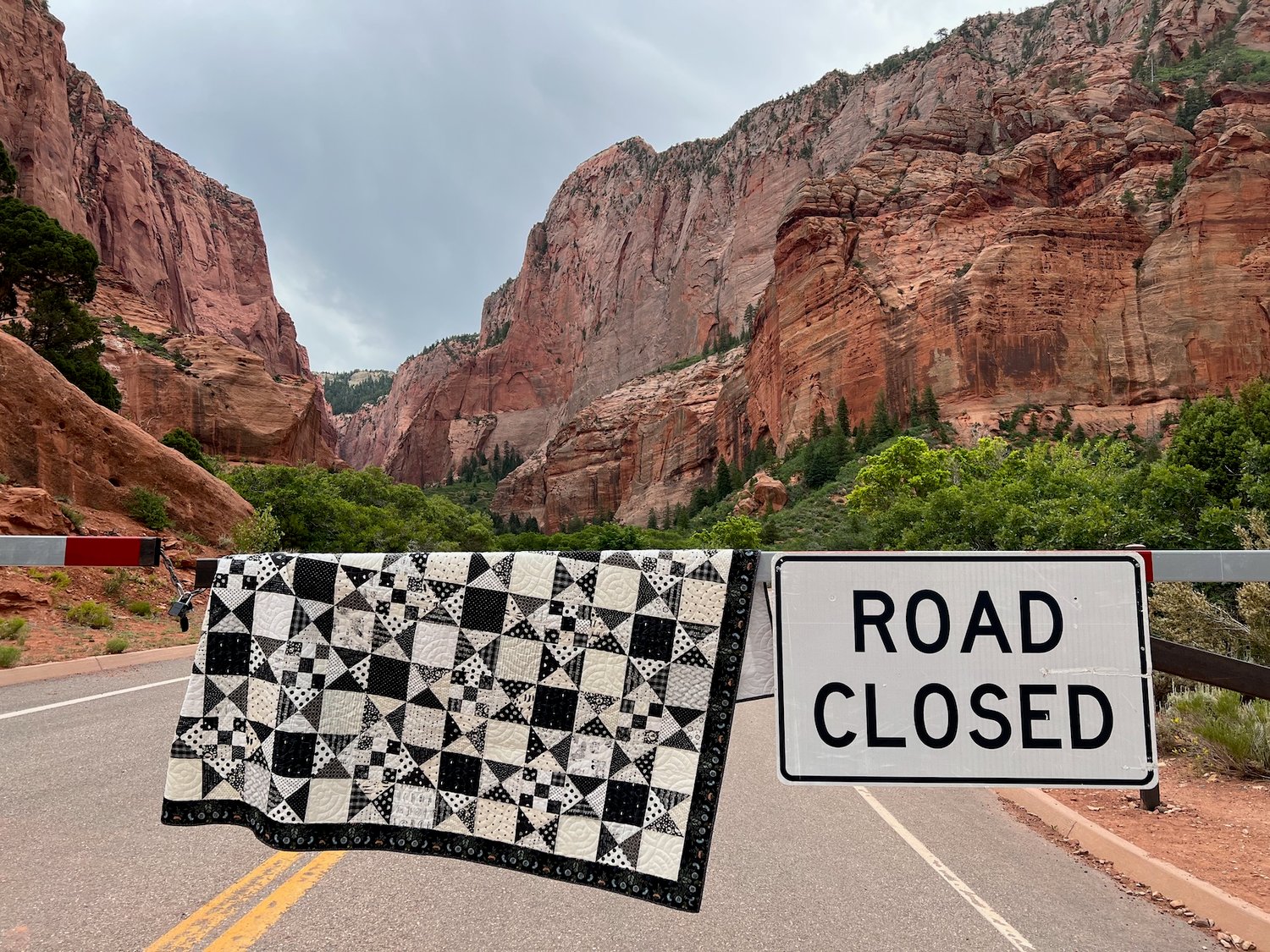 Double Star Quilt
Long long ago, my friend Lisa handed me a photograph of a quilt from a county fair done in scrappy fabrics. It became the inspiration for this quilt design. While I could see this done in scraps, I could also see it in different colors, so I added a bonus quilt to this pattern. I actually added TWO different versions of that bonus quilt.
The large quilt, Double Star, finishes at 72" x 84". The wallhanging, Time Let Me Play, finishes at either 48" or 53".
NOTE (7-8-2023): I uploaded an updated version, with yardage requirements.
Some sewing experience would be beneficial, but it is not a difficult pattern to sew. I include lots of information and illustrations to help you along. This is a scrappy quilt, and a listing of the colors of fabrics is included in the pattern, ranging from scraps to 3/8ths yard. Please see pattern for more details.
EU customers can purchase these patterns, knowing that their country's VAT will be paid (VAT will be added to the purchase price). 
Save to your desktop computer; there is a download limit of 3 for this pattern.