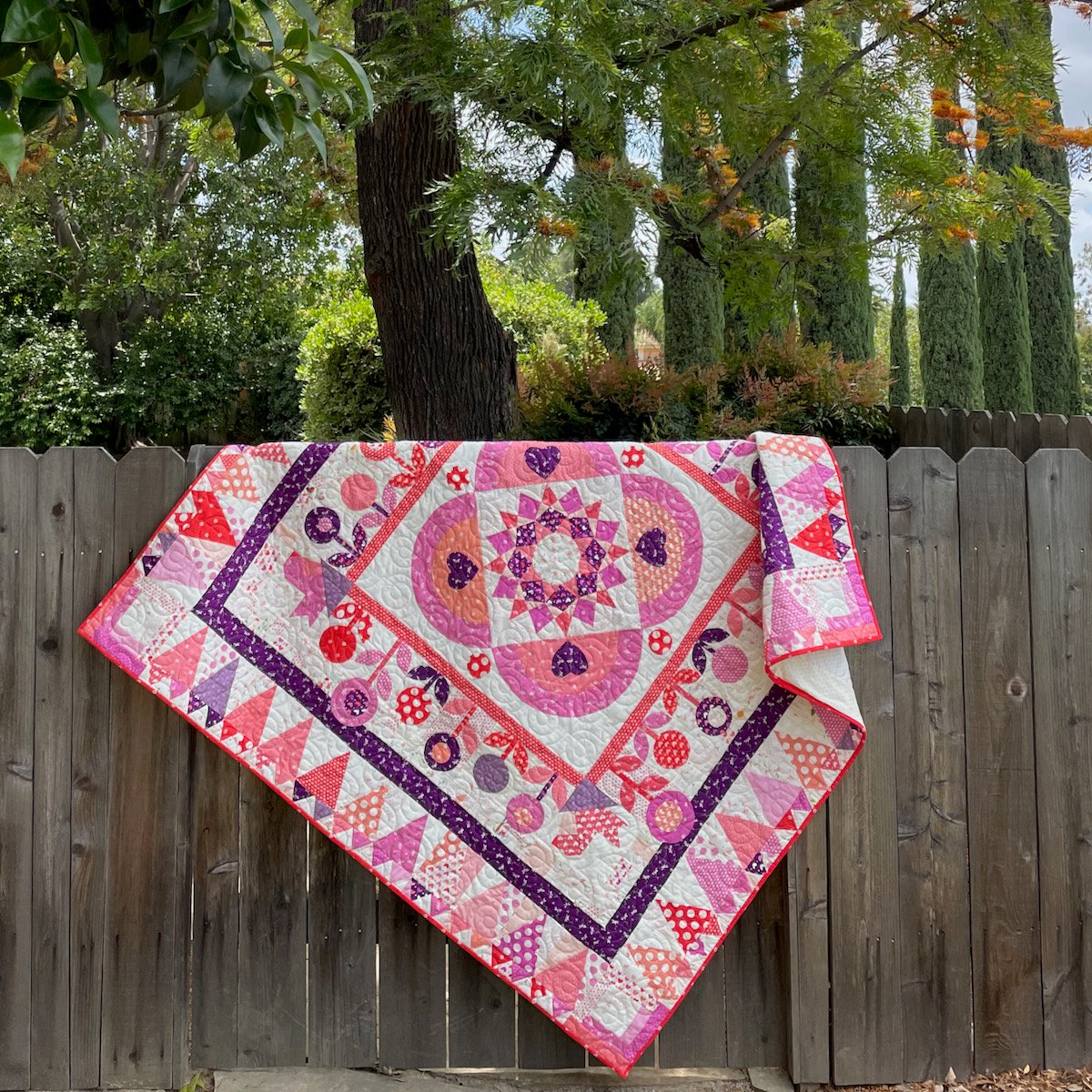 Heart's Garden Quilt (2 files)
It's here!  Heart's Garden has arrived!!!  The full five-part mystery quilt from Spring 2022 is now available in one pattern.  No more purchasing individual parts--all directions and patterns are in this pattern.  

Heart's Garden is a medallion quilt with several fun borders to make, in different ways.  From English Paper Piecing to Appliqué to FPP and regular piecing, I know you'll enjoy making this.  It finishes at 58" square, unquilted.

Some sewing experience would be beneficial, but it is not a difficult pattern to sew.  I include lots of information and illustrations to help you along.  This is a scrappy quilt, and an estimated amount is included in the pattern, ranging from scraps to yards (if you want all the same background).  Please see pattern for more details.

THIS DOCUMENT IS SPLIT IN TWO FOR EASE OF DOWNLOADING. 
PLEASE DOWNLOAD BOTH FILES.
Please do not sell or giveaway individual parts of this pattern; it is for the purchaser's use only. 
••••••••••••••••••••••••••••••••••••••••••••••

EU customers can purchase these patterns, knowing that their country's VAT will be paid (VAT will be added to the purchase price).

Save to your desktop computer; there is a download limit of 4 for this pattern.
Also save the email--if there are any updates, you will access them through the email.  Thanks!