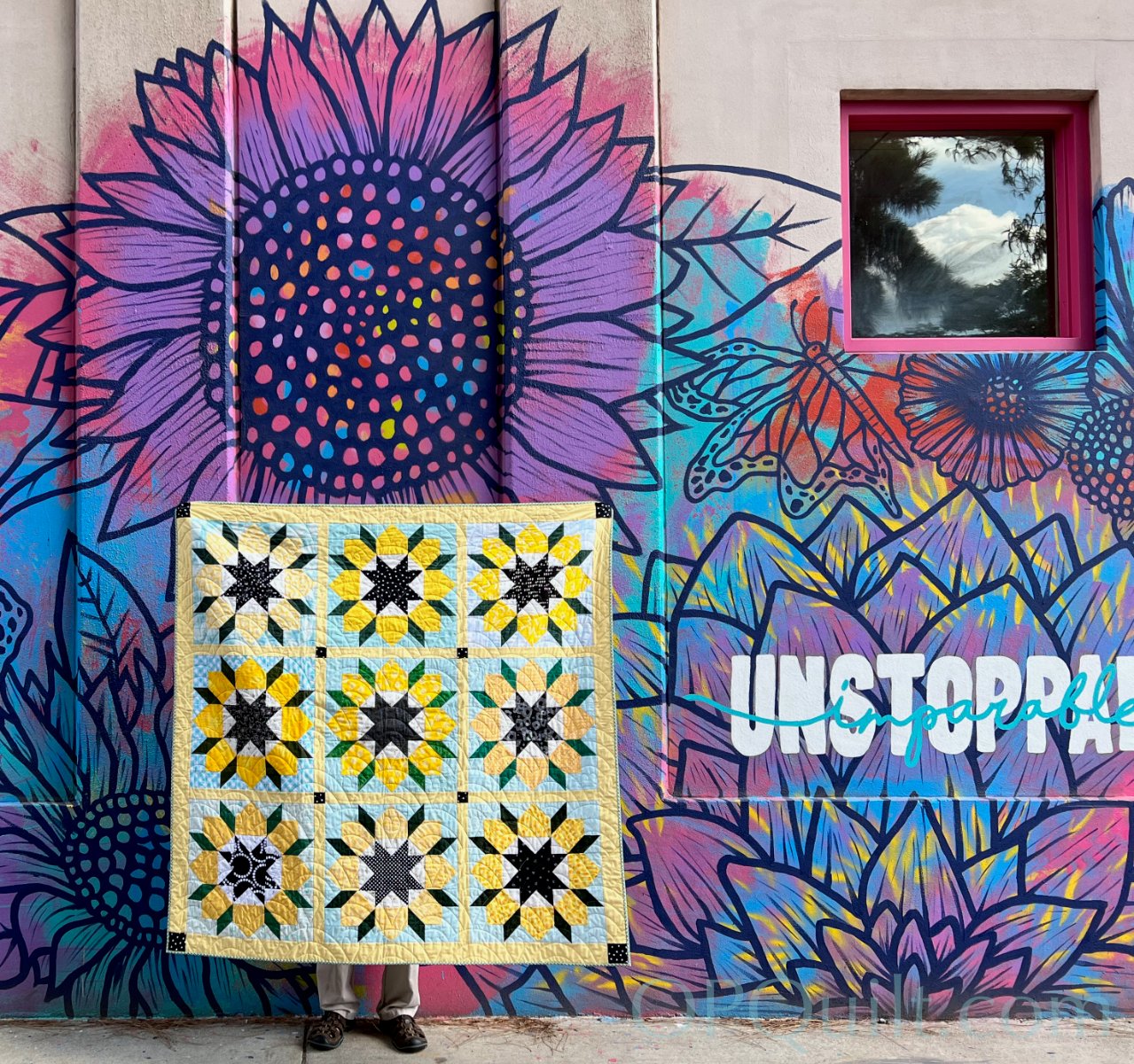 Sunflower!
Another in a series of patterns for PatternLite, this Sunblock pattern has full-sized templates for a 18" block, multiple color illustrations, ideas for completion and tips and tricks for sewing.  This pattern is geared for a skill level for beginner, with step-by-step directions and many helpful illustrations.

It also has directions for making this into a 62" quilt, a beauty with nine sunflower blocks and slim sashings, cornerstones and borders.  

While there is a version of the Sunflower block in the Home, Sweet Home, I changed this pattern so the yellow sections are more like petals, with fewer pieces.  It's a fun block to make and is pretty quick to put together.

While this is a Pattern Lite, retailing for less, I also included my technique for Four-At-A-Time Flying Geese plus the secret sauce on how to figure it out for any other flying geese block.

Updated September 2022: The version available for download reflects this correction.