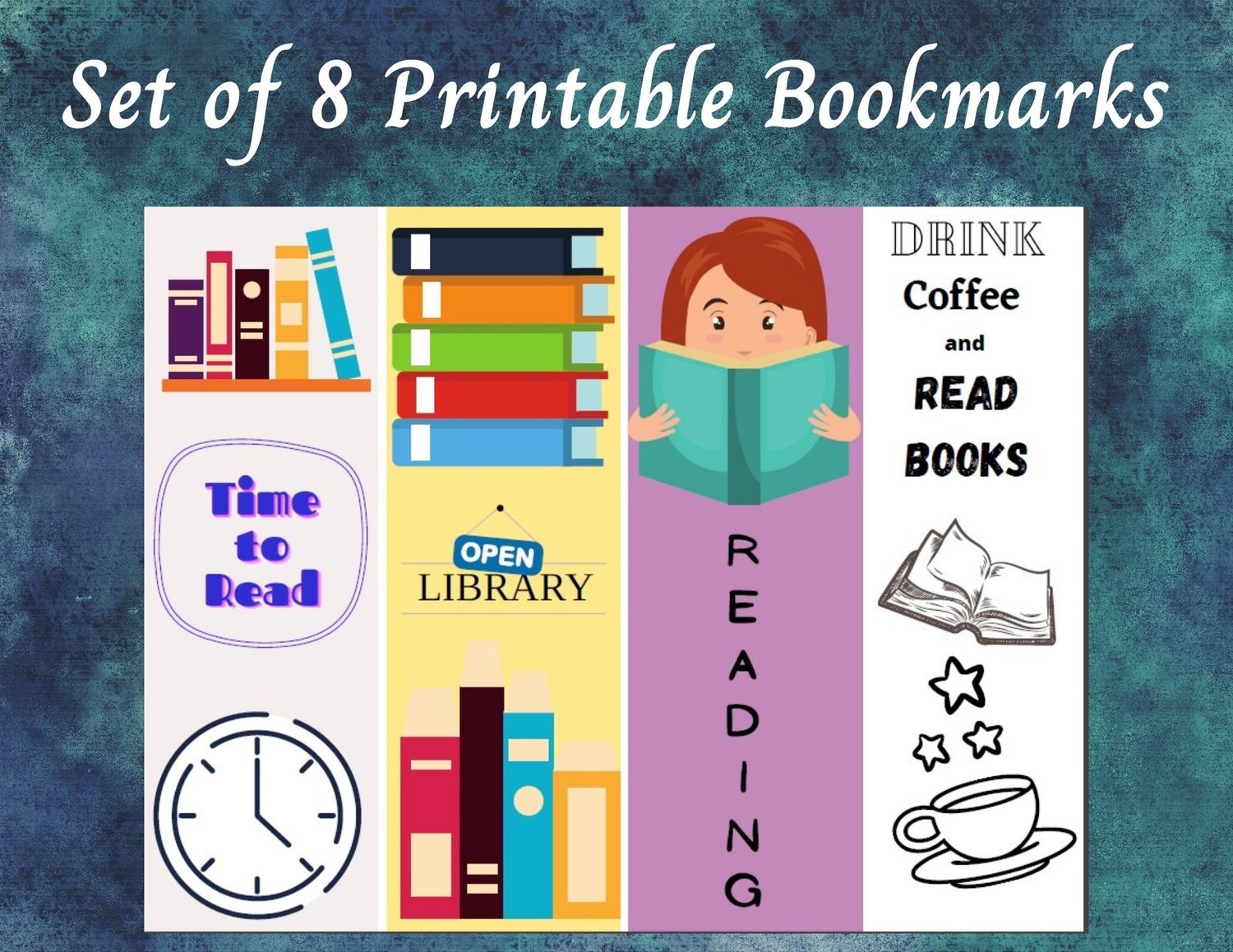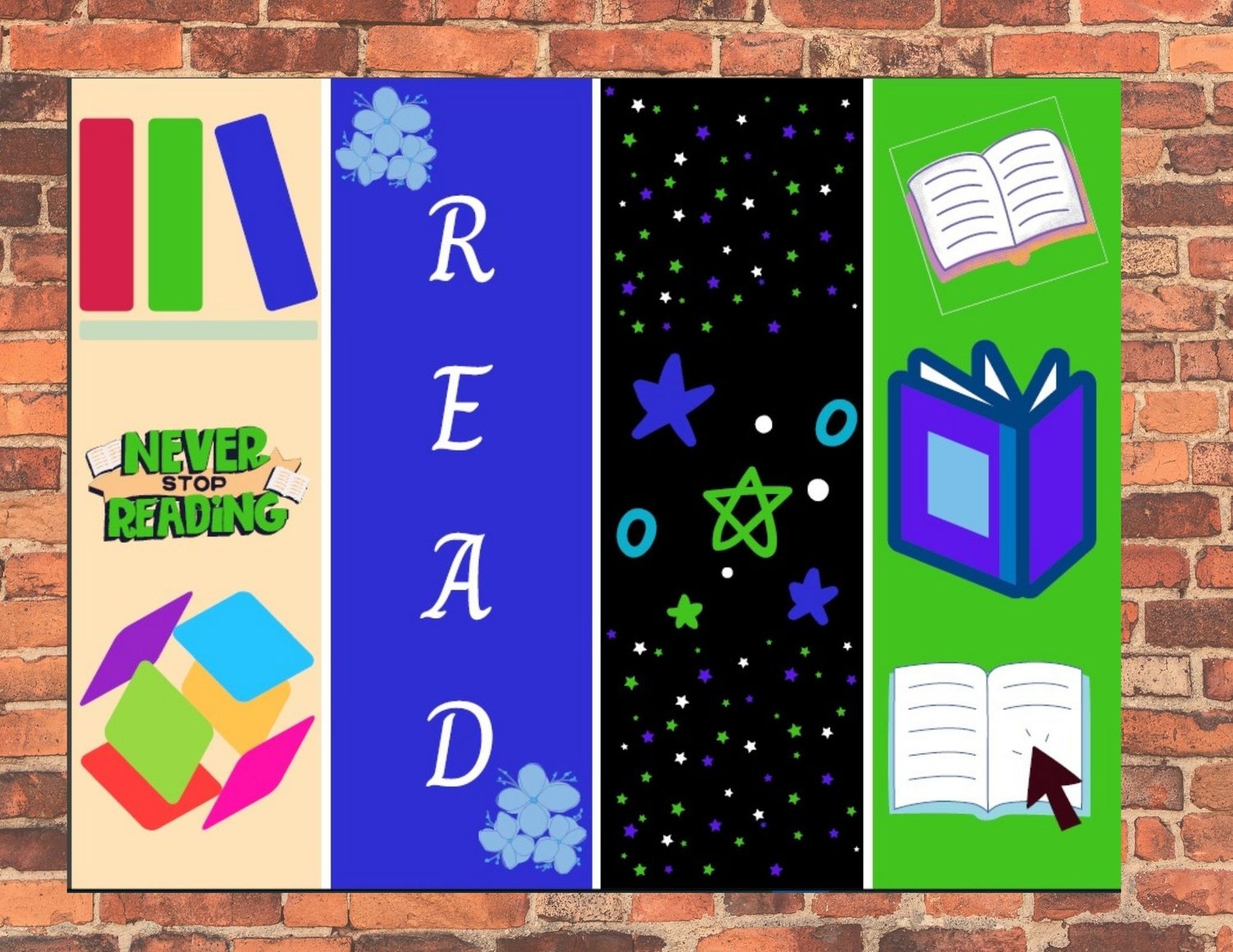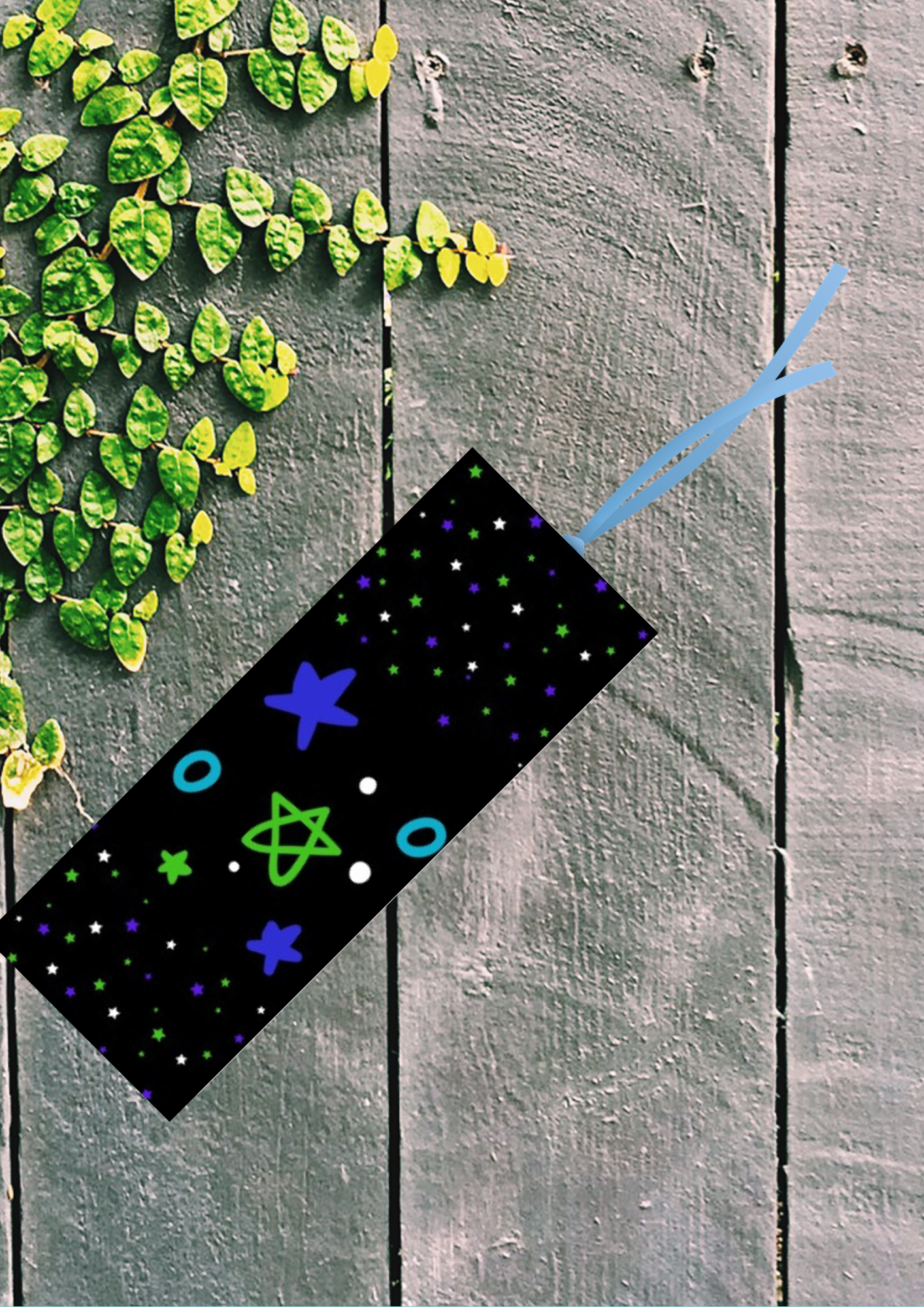 Printable Reading Bookmarks Set of 8 Bookmarks to Download
Printable Reading Bookmarks

This fun set of 8 Digital Reading Bookmarks to Download and print are reading for you to use right away.
Just download the PDF file, print and carefully cut out your bookmark.

All eight bookmarks are on an 8.5 by 11 Sheet of paper (2 pages)
Wonderful gift for book lovers!

Don't wait for shipping - these digital files are available immediately! Just download and print.