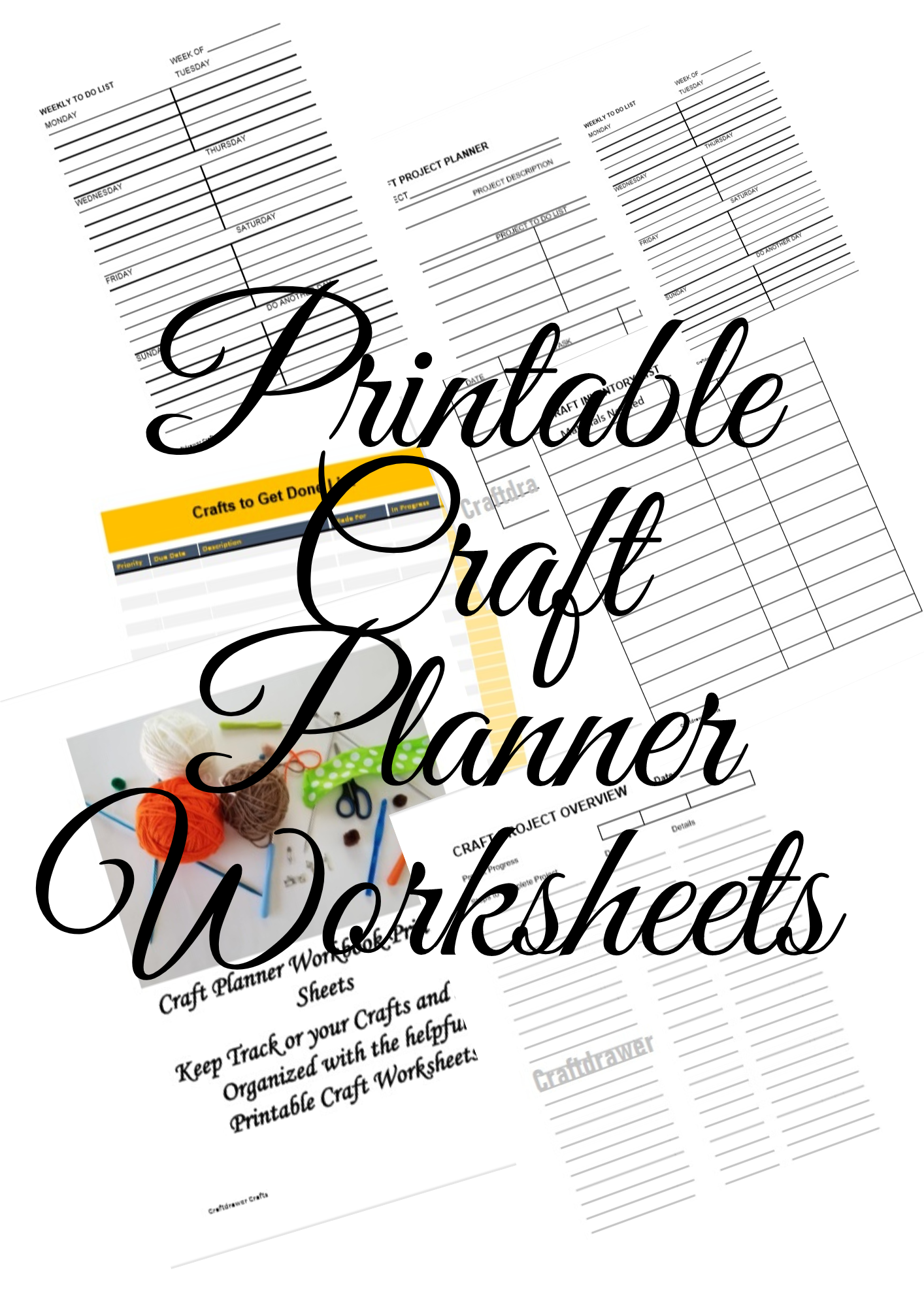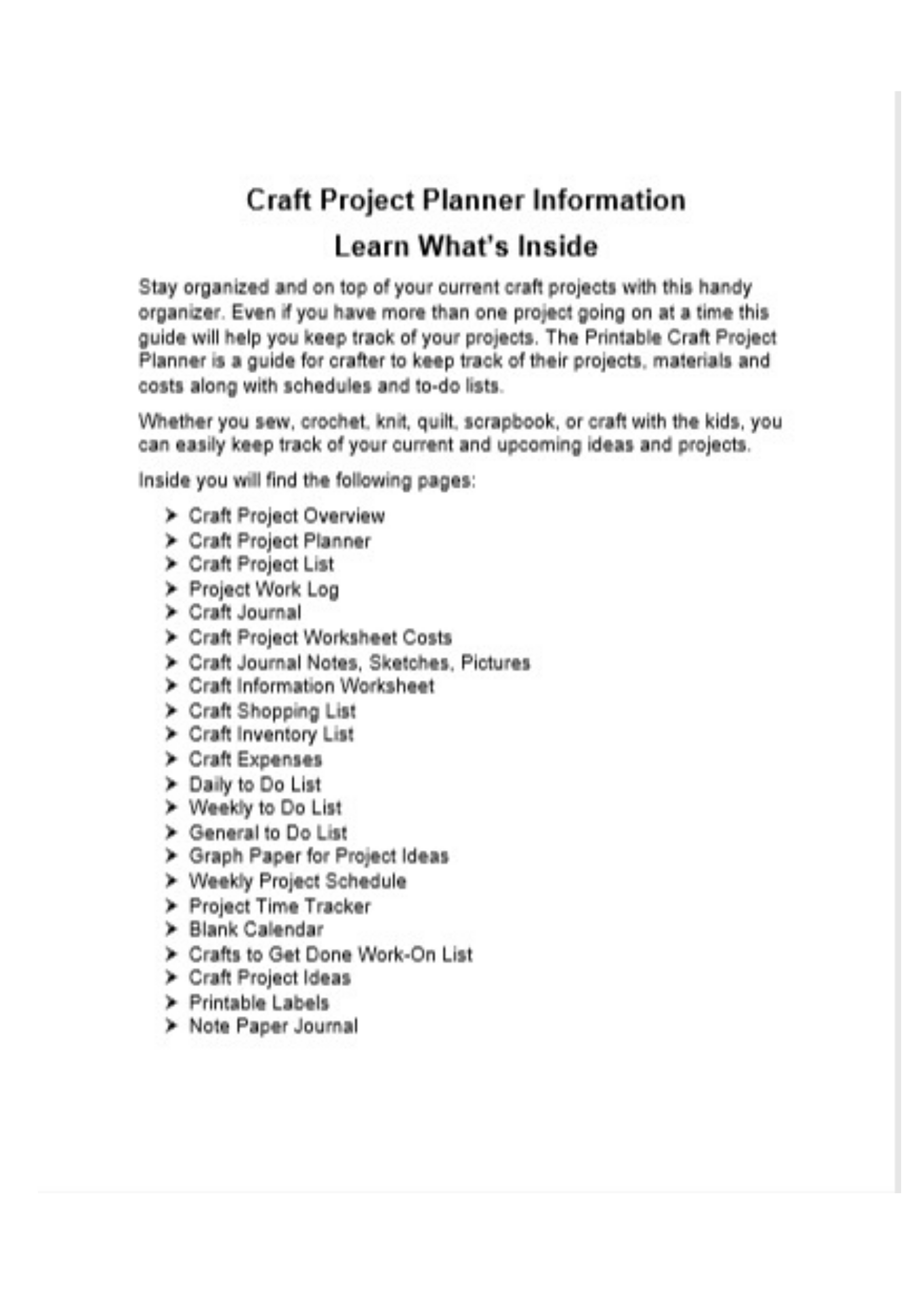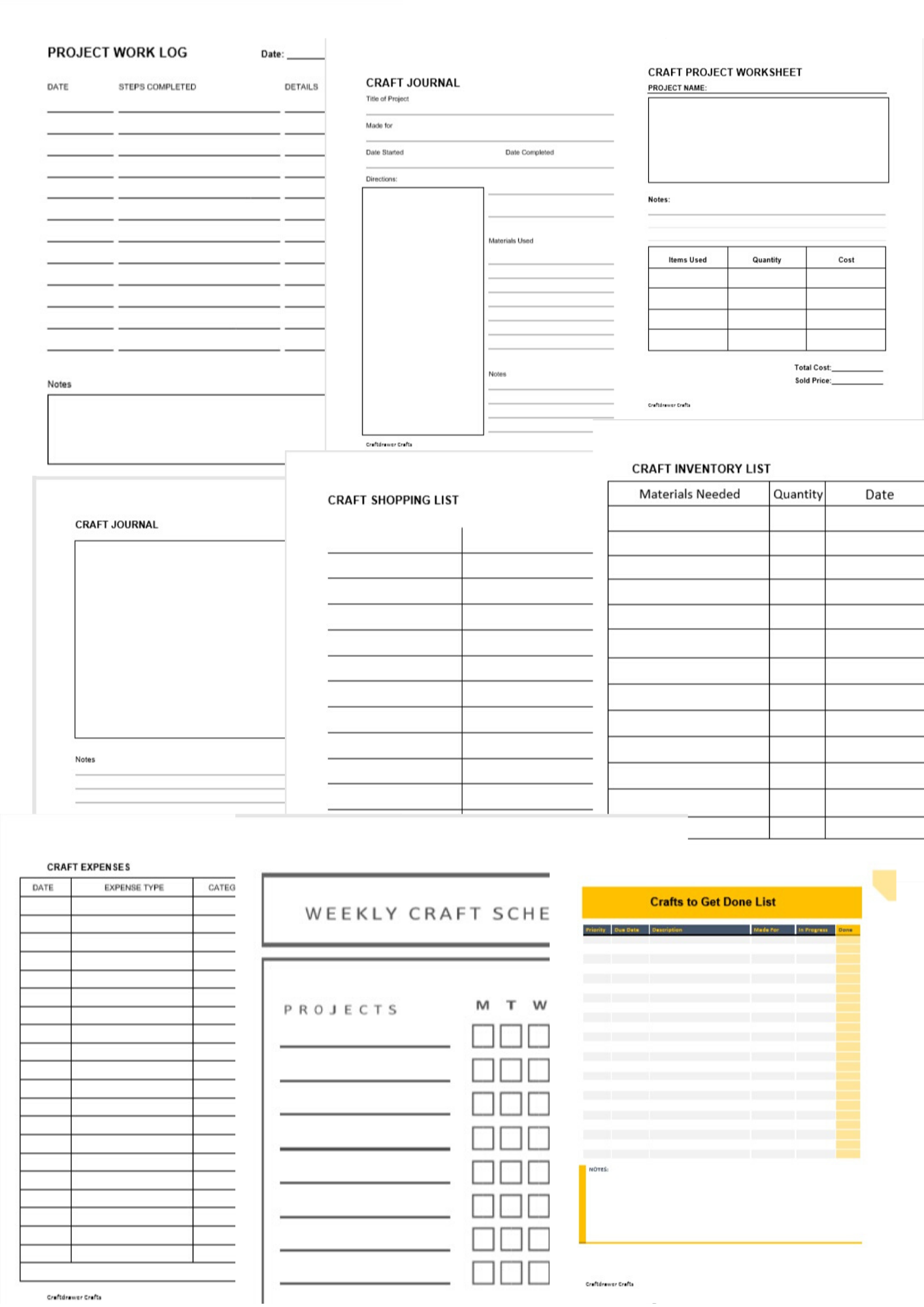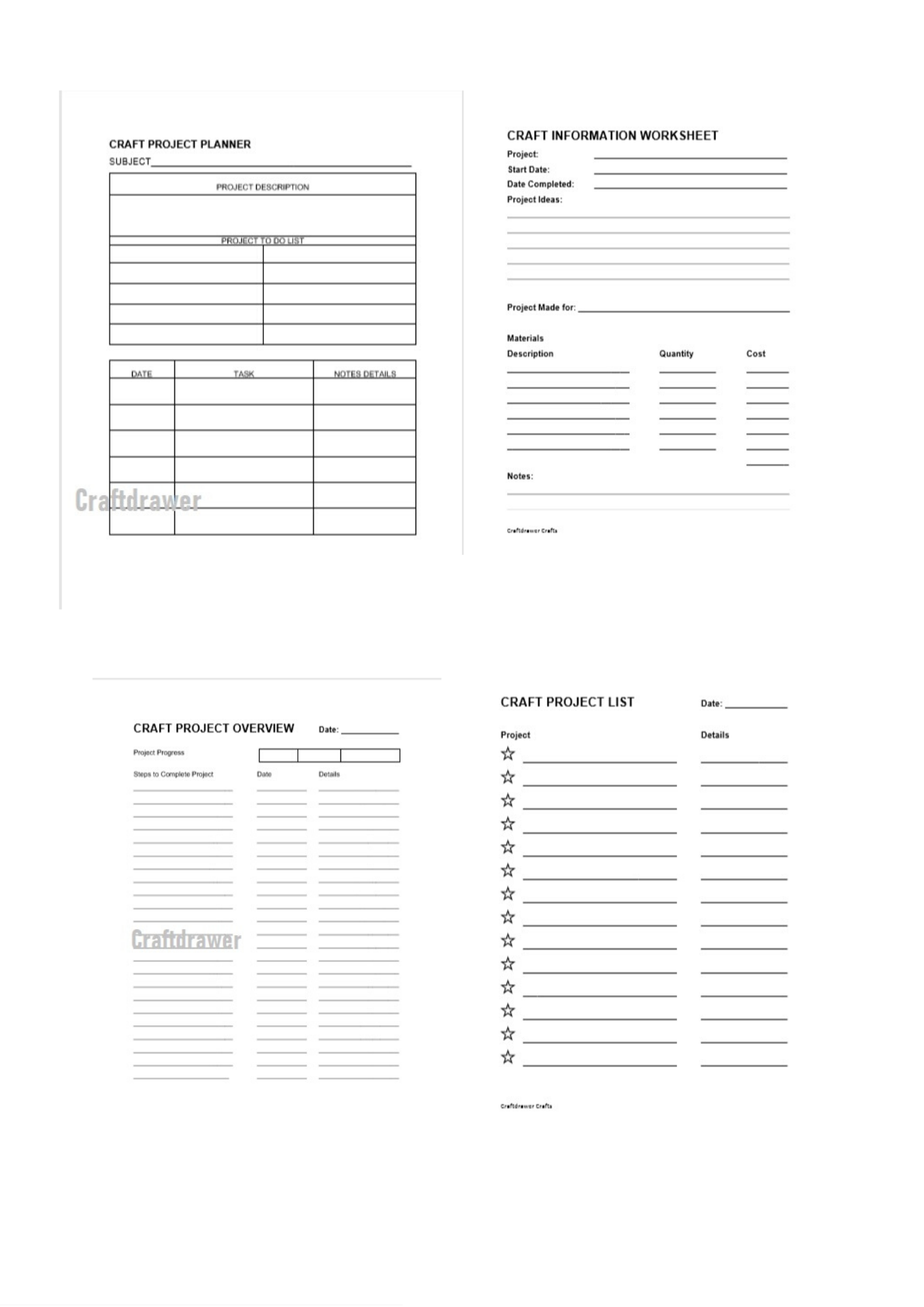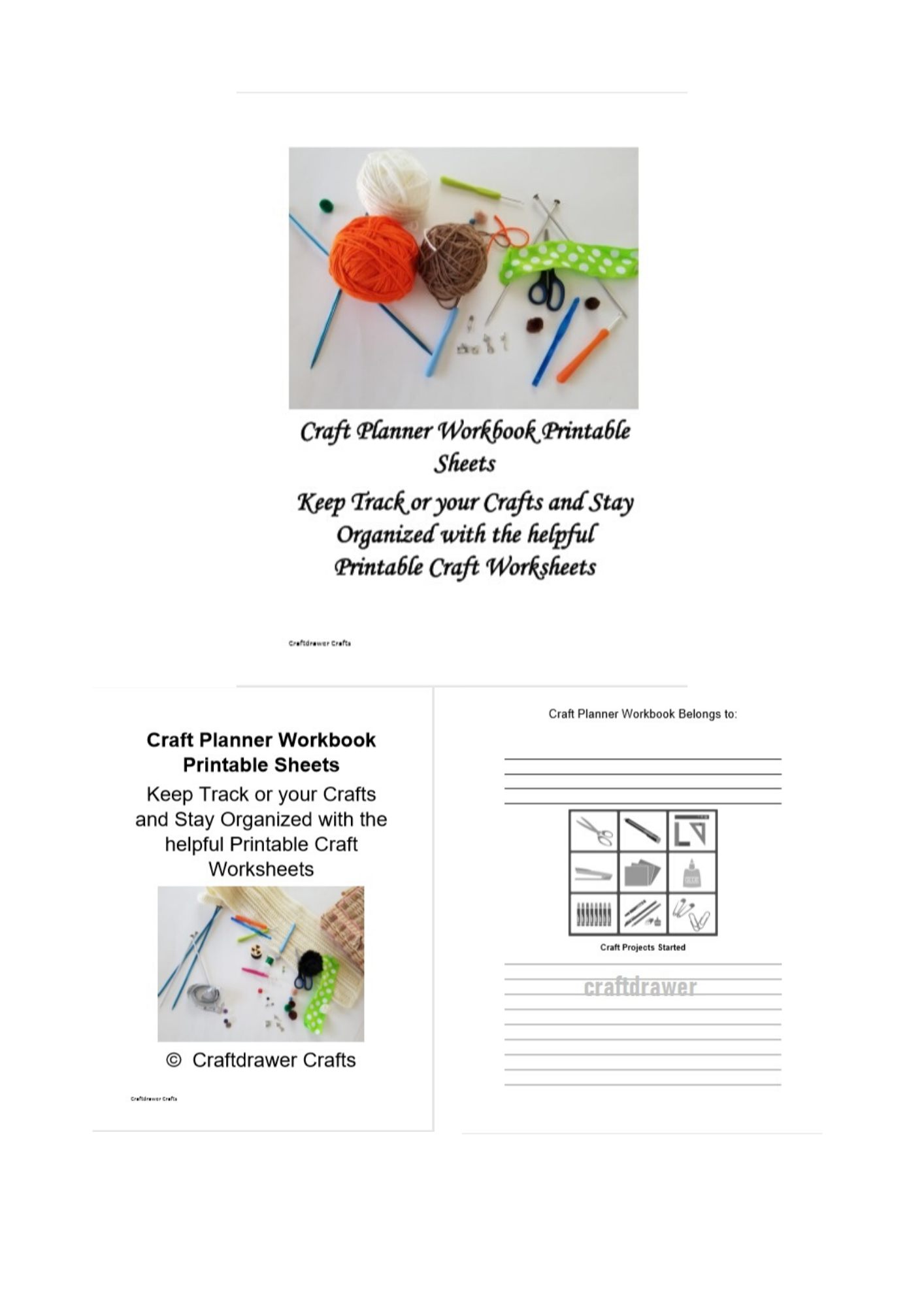 Craft Project Planner Printer Worksheets Workbook
$3.99
Craft Planner Workbook Printable Sheets
Print and use the guides organizers as needed to keep Track or your Crafts and Stay Organized.
The helpful Printable Craft Worksheets will allow you to track your progress of all sorts of craft projects!
Stay organized and on top of your current craft projects with this handy organizer. Even if you have more than one project going on at a time this guide will help you keep track of your projects. The Printable Craft Project Planner Printable is a guide for crafter to keep track of their projects, materials and costs along with schedules and to-do lists.
Whether you sew, crochet, knit, quilt, scrapbook, or craft with the kids, you can easily keep track of your current and upcoming ideas and projects.
Inside you will find the following pages:
Craft Project Overview
Craft Project Planner
Craft Project List
Project Work Log
Craft Journal
Craft Project Worksheet Costs
Craft Journal Notes, Sketches, Pictures
Craft Information Worksheet
Craft Shopping List
Craft Inventory List
Craft Expenses
Daily to Do List
Weekly to Do List
General to Do List
Graph Paper for Project Ideas
Weekly Project Schedule
Project Time Tracker
Blank Calendar
Crafts to Get Done Work-On List
Craft Project Ideas
Printable Labels
Note Paper Journal Writing Paper