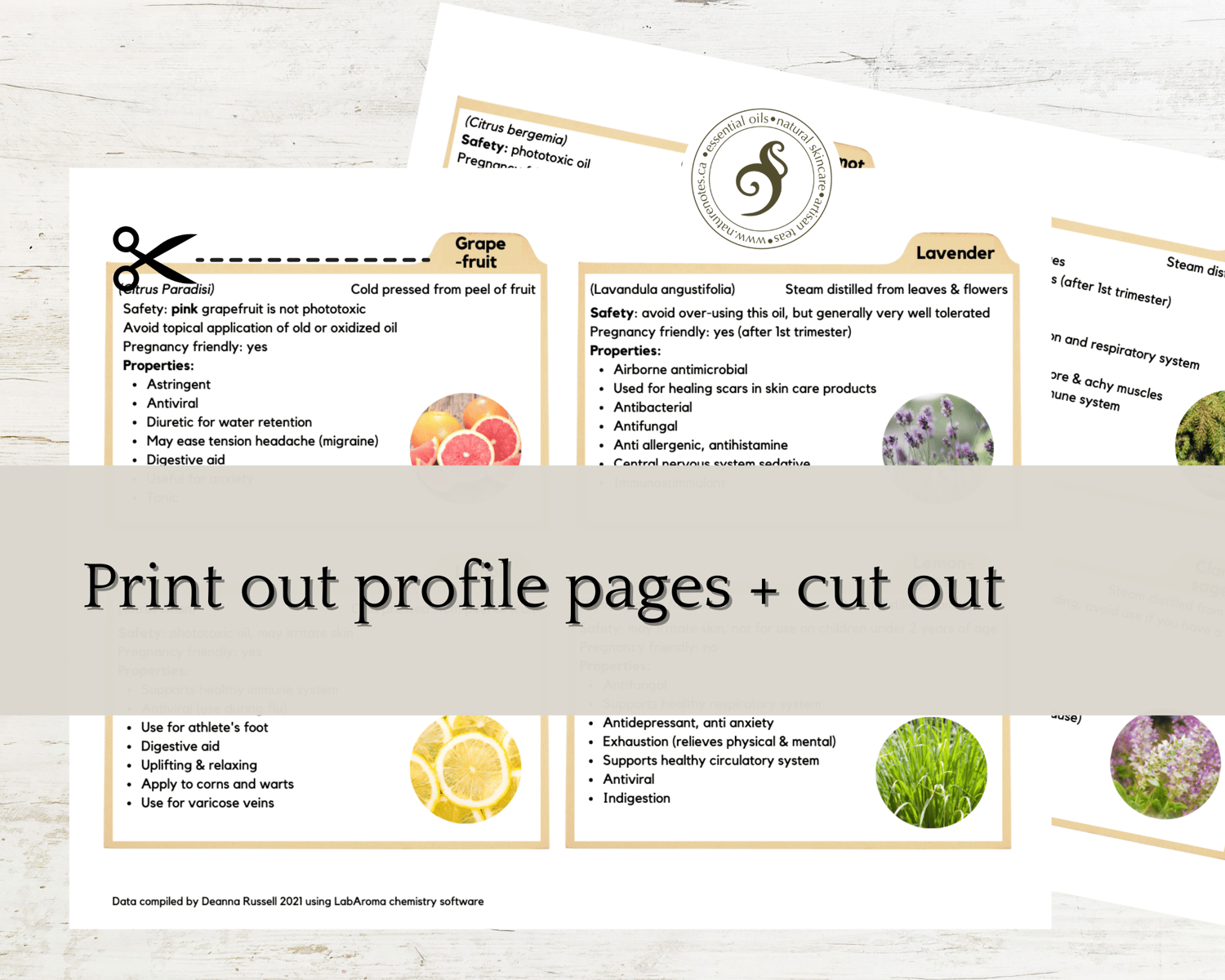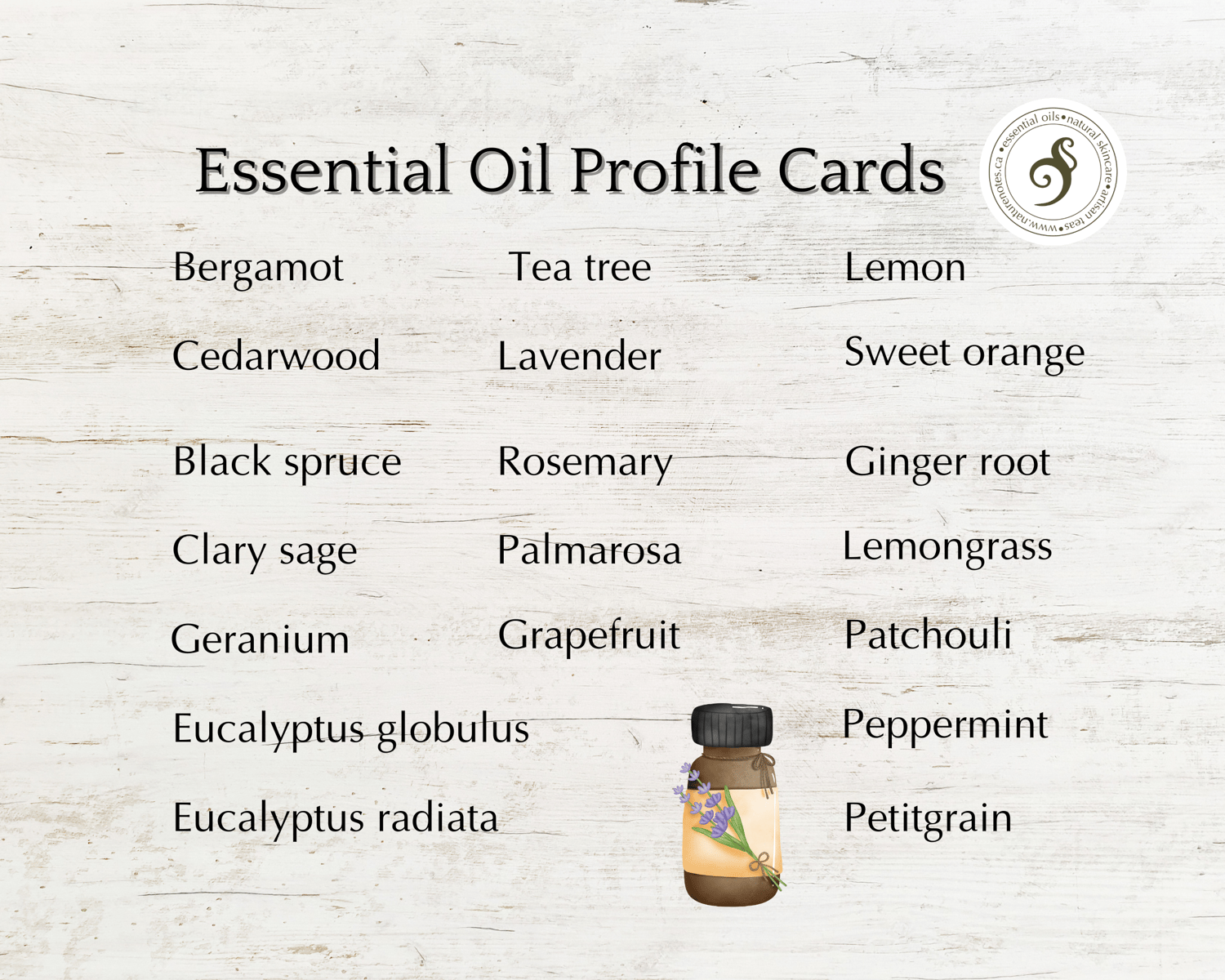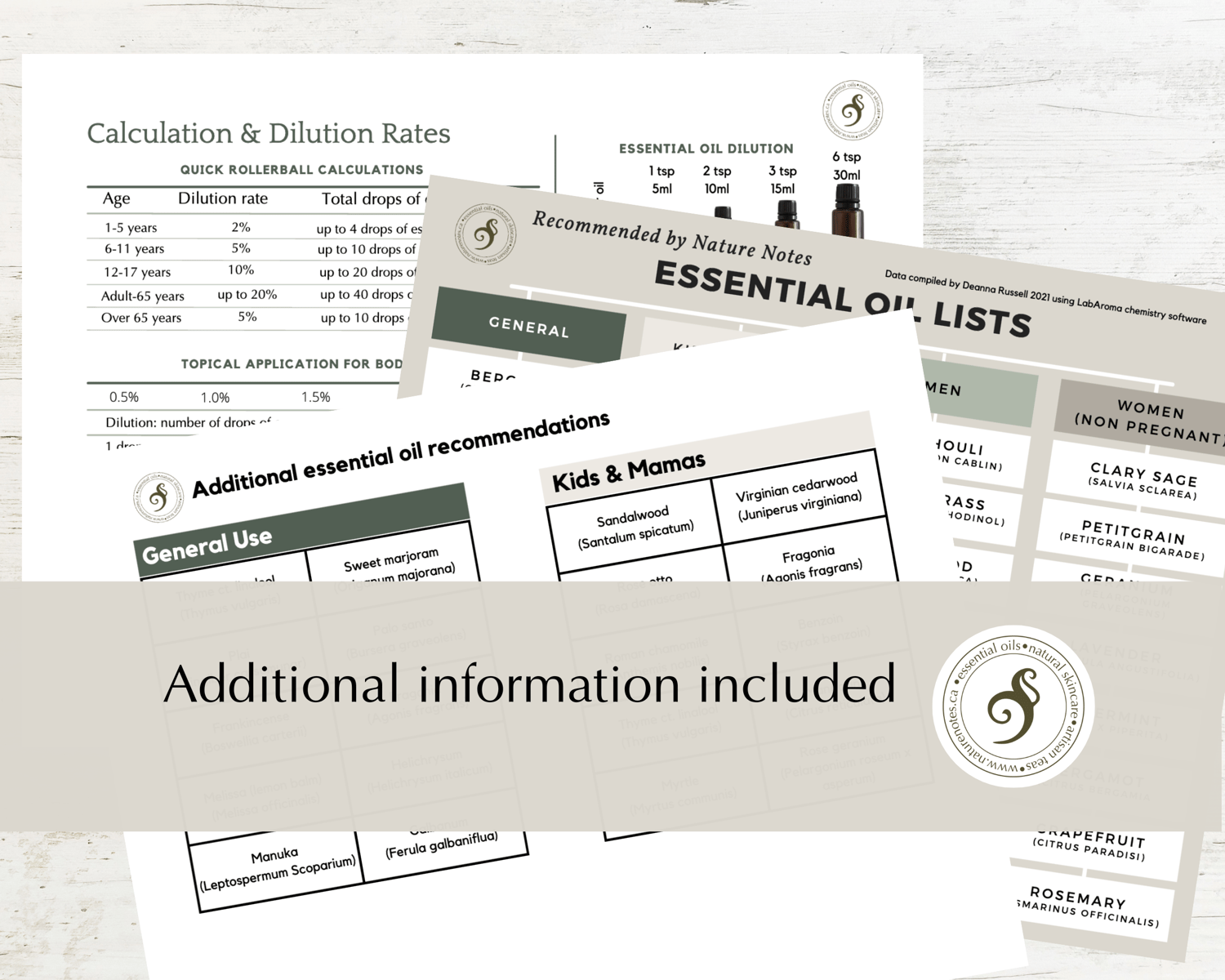 Essential Oil profile cards + cheat sheets
Printable set includes Profile cards for 20 essential oils (flash cards)
bergamot
cedarwood
black spruce
clary sage
geranium
eucalyptus globules
eucalyptus radiata
tea tree
lavender
sweet orange
rosemary
palmarosa
lemon
grapefruit
ginger
lemongrass
patchouli
peppermint
rosalina
petitgrain
Steps to using your package:
1) Print off the profile card pages onto cardstock using a color printer
2) Cut out the individual cards
*****************
Bonus materials include:
🌿 Additional recommended essential oils for more advanced users (cheat sheets for additional oils not included).
🌿 Quick list of essential oil suppliers for Canada and the US
🌿 Where to locate more educational information on essential oils and aromatherapy (includes both free and paid resources)
🌿 Recommended reading on aromatherapy and essential oils (No affiliate links! Just straight up what I recommend)
This printable set is perfect for people who are building their essential oil collection based on their interest area and current needs.
Using the profile cards for each of the oils, you can decide which essential oils you want to purchase, as well as have quick access to safety information and several ways each oil provides benefits to you.
The lists are compiled based on: versatility of the oil, accessibility to most people, affordability and sustainability. This product is brand neutral.
This printable set is an excellent tool to get started with using essential oils.
Note: this is a digital download product and does not include essential oils.
File format: PDF | Size: 11" x 8.5"
Total pages: 14
***********************
Returns & exchanges
I don't accept returns, exchanges or cancellations, but please contact me if you have any problems with your order. My goal is to ensure that you understand what you are getting and are happy with your purchase.
This product is for your own use only. Please do not share it with your friends and family.
This product is copyrighted by Deanna Russell and may not be copied or reproduced.