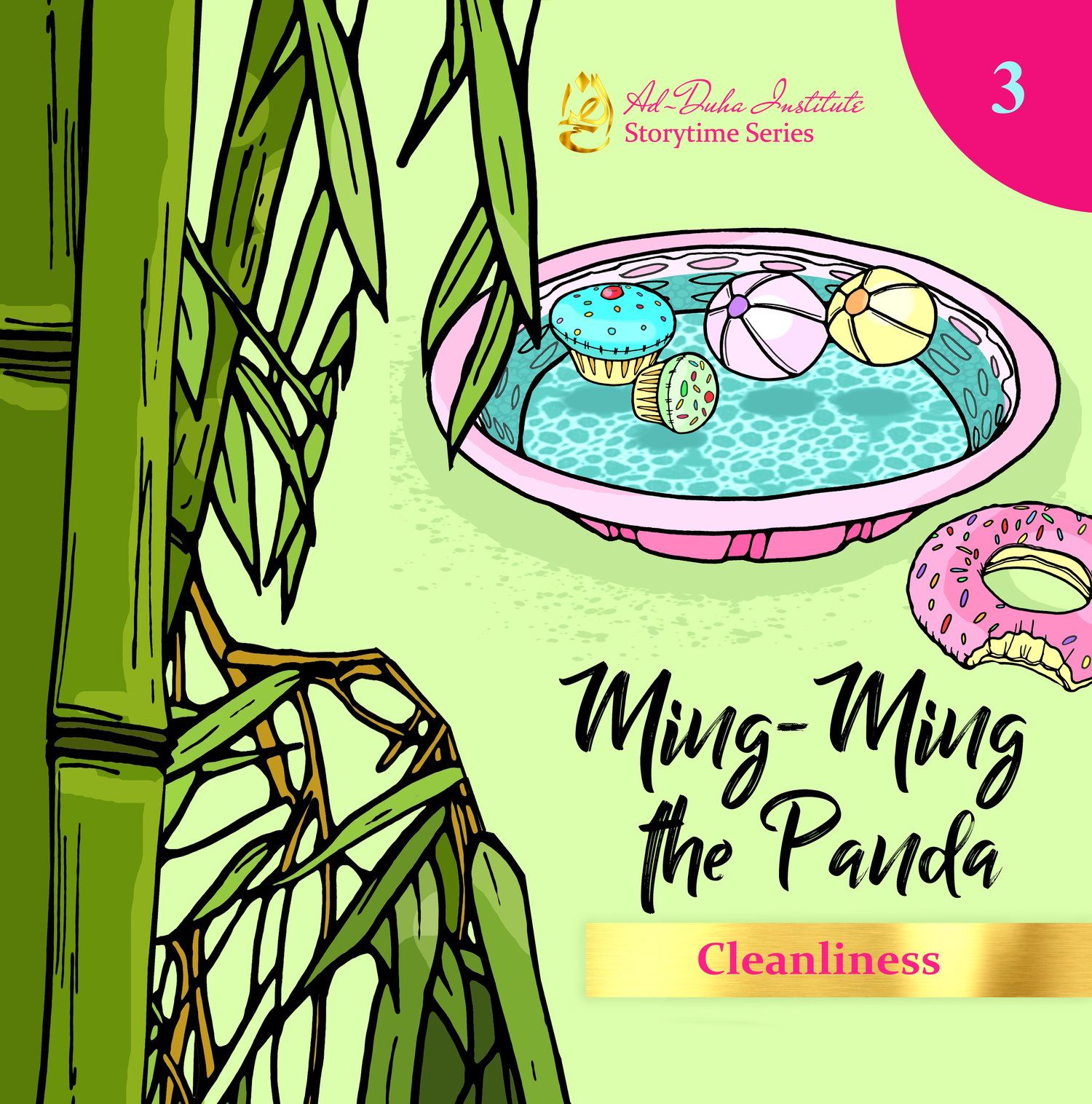 Storytime Series #3: Ming-Ming the Panda | Cleanliness e-Book
On Sale
$9.98
Preview
Page Count: 32
Trim Size: 8.5" x 8.5"
Color: Full Color
Recommended for KG -1st Grade (as a read-along with an adult), 2nd-3rd Grade (for independent study). 


Summary:
Cute little Ming-Ming, the baby panda, decides she no longer needs to take a bath because she will get dirty again tomorrow anyway. Soon she starts feeling unwell and stops eating. Can Nuhaa, the zookeeper, get Ming-Ming clean and healthy again?  


Click below to see the book preview: 

About the Series:
Each book in the Ad-Duha Storytime Series features an ayah (verse from the Qur'aan) or Sahih hadith about good character, morals, or manners followed by a fun, fictional story to help reinforce the reminder.  
 
Illustrated in brilliant full color (no images of humans or animals), these stories are just the right length for school time, naptime, bedtime, or anytime you want to snuggle up with your children and teach them a quick reminder about the deen, Insha-Allah.