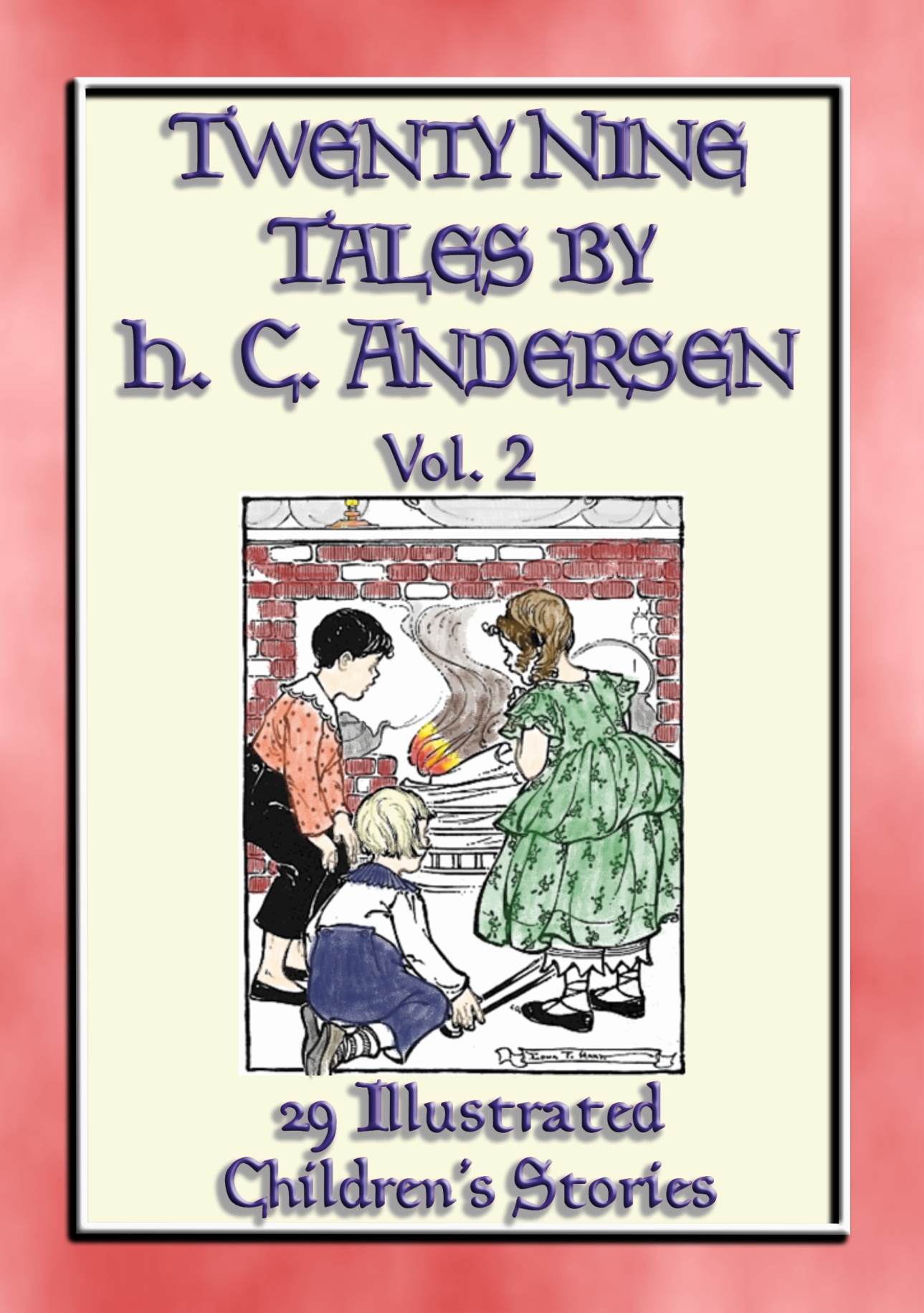 HANS ANDERSEN'S TALES Vol. 2 - 29 Illustrated Children's Stories
On Sale
In this second volume you will find a further 29 illustrated children's stories by the master story-teller - Hans Christian Andersen. This present volume is the second of the selected stories from Hans Andersen. Together both books include what, out of a larger number, are the cream of Andersen's "crop". "The Ice Maiden", "The Little Mermaid" and "The Emperor's New Clothes" set the standards for folklorists, authors and story-tellers worldwide and have all since become children's classics. "The Sandhills of Jutland", another volume by Andersen, was pronounced by John Ruskin to be "the most perfect story" that he knew.

The tales in this volume are:
The Flax
The Daisy
The Pea Blossom
The Storks
The Wild Swans
The Last Dream Of The Old Oak
The Portuguese Duck
The Snow Man
The Farmyard Cock And The Weathercock
The Red Shoes
The Little Mermaid
Buckwheat
What Happened To The Thistle
The Pen And The Inkstand
The Teapot
Soup From A Sausage Skewer
What The Goodman Does Is Always Right
The Old Street Lamp
The Shepherdess And The Chimney Sweep
The Drop Of Water
The Swineherd
The Metal Pig
The Flying Trunk
The Butterfly
The Goblin And The Huckster
Everything In Its Right Place
The Real Princess
The Emperor's New Clothes
Great Claus And Little Claus

The power of his tales to charm and elevate runs like a living thread through whatever he writes. In the two books, the first of which is presented here, they have met the tests and held an undiminishing popularity among the best children's books. They have set the standard, and their place in permanent literature will grow wider and more secure as time passes. Only a few children's authors will be ranked among the Immortals, and Hans Andersen is without a doubt one of them.

It adds a charm to the little stories of these two volumes to know that the genial author travelled widely for a man of his time and everywhere he went he was urged to tell the tales himself. Even though he had become world famous, he did with equal measures of charm and grace in the kitchens of the humble and in the courts of nobles and palaces of kings.

As was said in the preface to the first volume, wherever there are children, the stories of Hans Christian Andersen will be read and loved for a long time yet.

10% of the Profit from the Sale of this book will be donated to Charities by the Publisher.