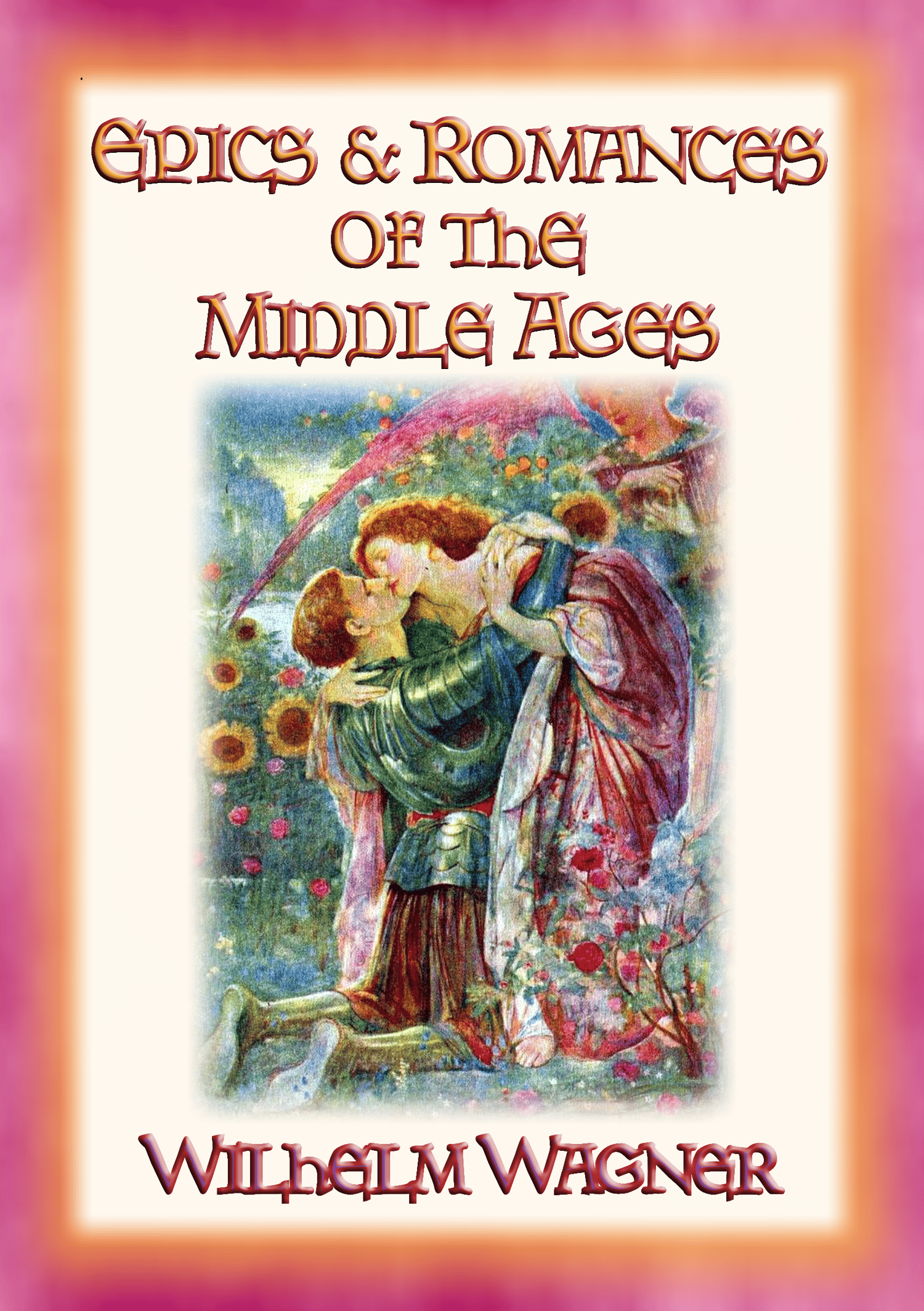 EPICS AND ROMANCES OF THE MIDDLE AGES - 23 epic medieval romances and myths
On Sale
Herein is a collection of, at least, 23 illustrated, epic romances and legends from the middle ages.
This volume contains the ever popular the Nibelung Hero as well as the tales of Beowulf, Roland the Paladin and Tristram and Isolde amongst the many recounted. The majority of these myths and legends have Northern European, Norse and Germanic origins, with the others sourced from the other regions of Europe. All are rich with cultural imagery and have captivating narratives.
The virtues of knightly valour, so common to folklore and legends, are present in many of the stories, wrapped around and intertwined with the customs of royal courts, as we have come to know them. Fair maidens, and the practices of chivalry and courtship in their medieval form are a recurring theme. Enemies and nemeses, whether human or mythical beast are presented as vicious and foreboding, but, as always, a knight in shining armour on a white stallion sallies forth to save the damsel in distress and the day – well most times, at least.
Originally published in 1884, this collection of stories was compiled by scholar of Medieval literature Wilhelm Wägner. The widely ranging stories within were chosen for their vivid imagery and emotive punch.
10% of the profit from the sale of this book is donated to charities.
Yesterday's Books for Today's Charities
================
Become an
Affiliate
with access to over 220 ebook products and earn - sign up here:
https://payhip.com/auth/register/af59b7fa11664bc
=================
KEYWORDS/TAGS: Epic romances, tales, legends, middle ages, myths, sagas, wilhelm wagner, love, lust, knights in shining armour, Amelung, Kindred Legends, Langobardian, Alboin, Rosamund, King Rother, Ortnit, Hugdieterich, Wolfdieterich, King Samson, Dietwart, Dietrich Of Bern, Hildebrand, Comrades, action, Adventure, Faithful Ally, Ermenrich, Harlungs, King Etzel, Walter, Wasgenstein, Hildegunde, Reussen, Battle Of Ravenna, Going Home, Nibelung Hero, Siegfried, Youth, Burgundy, Dragonstone, dragon, Wooing, Brunhild, Treason, Death, Woe, Hunland, Lament, Hegeling Legend, Hagen, Hettel, Gudrun, Queen Gerlind, Victory, Beowulf, Grendel, Bold Diver, She-Wolf, Sea, Fight With The Dragon, Carolingian Legends, Children Of Haymon, Roland, Bugle, horn, William Of Orange, Legends Of King Arthur, Holy Grail, Titurel, Percival, Lohengrin, Tristram, Isolde, Tannhäuser