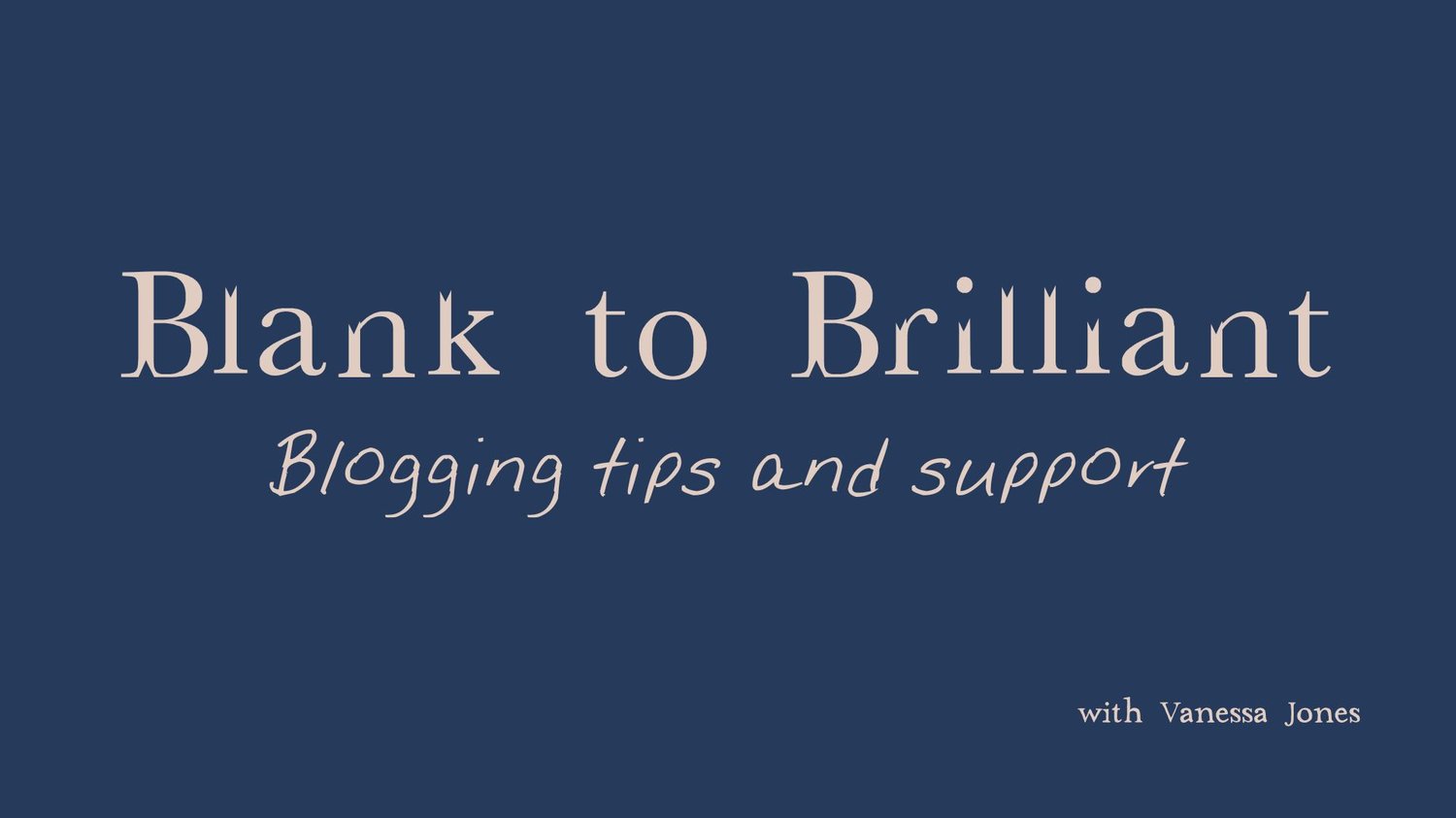 Blogging Topic - Video Course
On Sale
Choose a Blog Topic - mini course video

How to choose the right topic to blog about.
Here's your chance to get a unique insight into my blogging expertise with a helpful mini course on choosing the right topic to blog about. This video will talk you through how to choose a topic that is relevant and will form part of your blogging journey.
No longer will you get stuck on what to write about. Goodbye writer's block! And hello fresh blog content.
Whether you're blogging for profit or passion or you're boosting a marketing channel for your business or workplace, this compact video will talk you through choosing a topic so you're clear from the start.
PLUS, there's also a video that talks you through an activity so you can be assured that you're picking the right topic and you can set yourself up for success before you even start blogging.
This is one of the lessons from my
Blank to Brilliant: writing a blog post online course
and is the only module available to purchase seperately.
Run time: 6 min 43 seconds
MP3 format