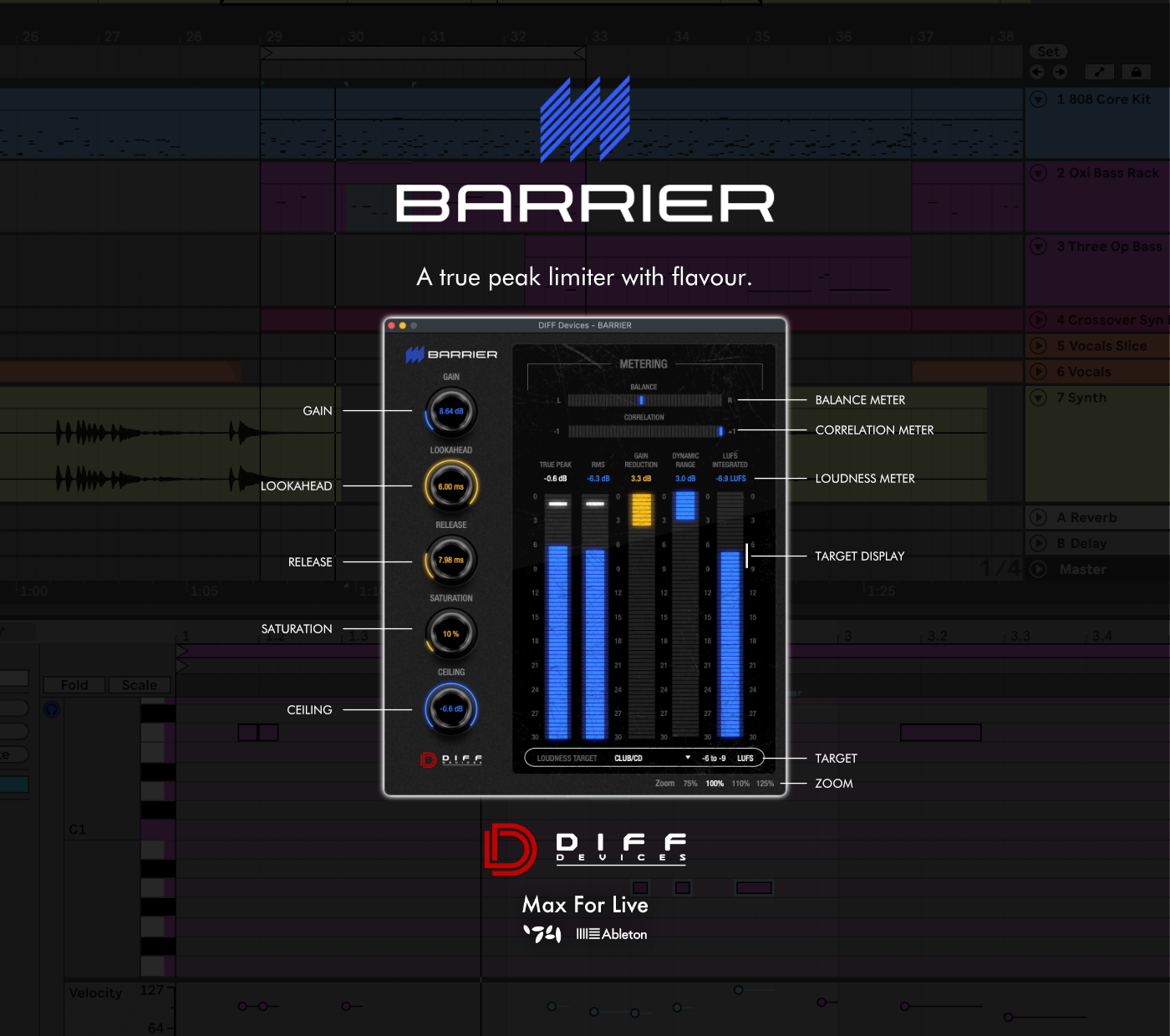 DIFF Devices - BARRIER
On Sale
€35.00
BARRIER is a remarkable Max for Live device to precisely adjust the loudness of your tracks, like a true peak limiter.

FEATURES 1.0:

• True Peak Limiting
• Balance Meter
• Correlation Meter
• Loudness Metering Display (RMS, True Peak, Gain Reduction, Dynamic Range & LUFS)
• Gain, Lookahead, Release, Saturation and Ceiling Controls
• Target Loudness
• Target Display
• Zoom 
• Beautiful Graphic User Interface
INSTALATION & USAGE GUIDE

Inside the zip file you have an file :
 1. DIFF Devices - Barrier.amxd
 2. Save the .amxd file anywhere on your computer or in a folder that you previously saved your maxforlive devices.
 3. Drag and drop the device into a midi track. 
 4. Click on save (on the right hand side of the window: with a 'floppy disk' icon)...
 5. This will automatically save the device to your 'User Library' folder in 'Places' (the 'head outline' icon), and will also save a '.adv' file which can be used to store your favourite initial setup.
 6. You're good to go.

SYSTEM REQUIREMENTS

• MAC & WIN
* Only works in Ableton Live with Max installed.
* It Requires Ableton Live V11 (minimum).
*  M1 Mac Compatible.